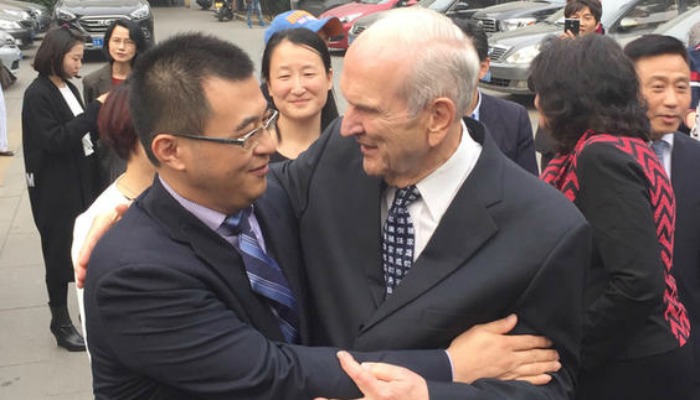 This article was originally written by Tad Walch for Deseret News. The following is an excerpt.
JINAN, Shangdong, China — A Chinese icon's heart was failing, and his doctors trusted a single surgeon with their patient's life. They didn't realize how unusual it would be for their friend to set aside his new role as an LDS Church apostle to fly to China and perform the operation.
It was out of the question.
Elder Russell M. Nelson had retired from his storied medical career a year earlier, in 1984, to join the Quorum of the Twelve Apostles of The Church of Jesus Christ of Latter-day Saints, a full-time, lifetime appointment.
Instead, Elder Nelson suggested flying the patient to Utah for the operation. His Chinese friends said the patient wouldn't survive a trip down the hall to the x-ray room.
Elder Nelson promised to send his former surgical partner in his place. Politely, the Chinese said they only had confidence in Dr. Nelson, not his partner.
Read the full article on deseretnews.com.