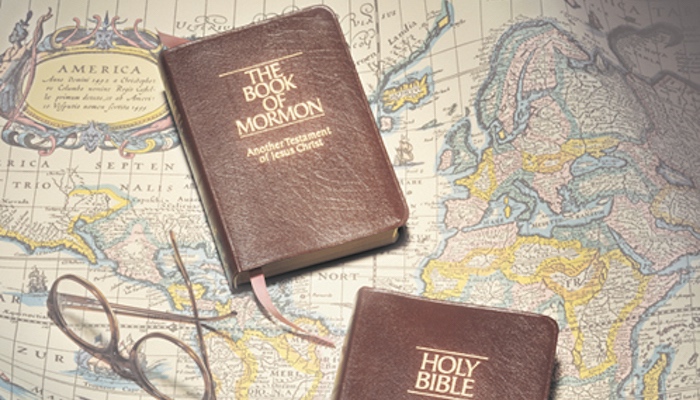 If you want to picture the places where events from the New Testament take place, there are plenty of resources from maps to pictures. The pictures might be of ruins, but we have a good idea of where events occurred. However, it you want to picture the geography and events of the Book of Mormon as you read, it's a completely different story because we really have no idea. We have a basic location: the Americas. Everything else is debatable, especially considering that the entire geography changed during the catastrophe following the Savior's death.
However, Taylor Halverson and Tyler Griffin are giving it their best effort. They already made a Virtual New Testament app for BYU Virtual Scriptures. Now, they're setting their sights on the Book of Mormon.
So far, they've created a Book of Mormon map that does the job fairly well. It's based on the information given in the Book of Mormon and not on the geographic features of North and South America. Meridian Magazine reports:
"Their efforts are not aimed at situating the Book of Mormon within America but rather within the text.  They hope that their app will facilitate more in-depth study from youth who are often confused by the geographic references in the text."
Maybe this map can help you take your scripture study to the next level. You can download a beta version now to your computer.