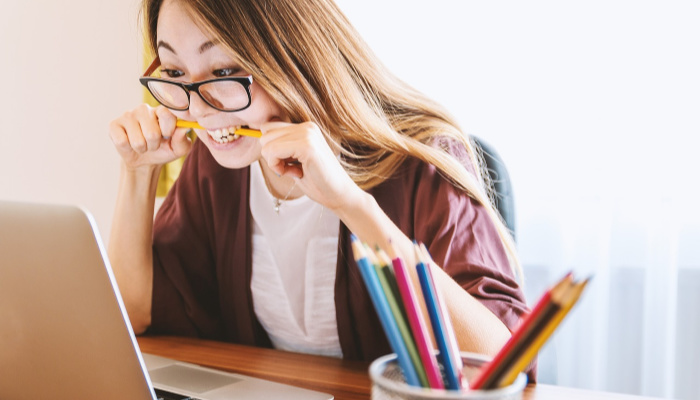 Come, Follow Me can be hard to do when you are single, busy with classes and work, and probably don't want to socialize very much anyway. But making the effort to study the words of these ancient and current prophets will bless your life.
Here are 4 ways that you can fit Come, Follow Me into your already busy schedule.
1. Find a group of friends
Meet with your group once a week. If you attend a CES School then these are generally already set up for you. If not, there may be groups set up through your singles ward or institute classes. Make sure that you check with your local leaders to find out how you can participate.
If none of these resources is available to you, then it is best to get together with a group of friends who also don't have anyone to do Come, Follow Me with. Whether it's through a video chat or in person, the spirit can be felt just the same.
2. Make it a part of your daily scripture study
If you don't already study daily, this is a great place to start! Come, Follow Me "is not meant to replace or compete with the good things you are doing." When you do the personal study throughout the week, the group study on Sunday becomes so much more meaningful.
Related Link: Implementing "Come, Follow Me" is Going to Be Easy-Peasy
3. Call your family
Participate in your family's study of Come, Follow Me. Many families have some children who are still at home and some who are away at school. It can be nice to video chat or call in to share what you learned this week with those whom you love most.
If this isn't an option for you, I totally get it. It's not an option for me either. But if you do have the opportunity to do this, definitely take advantage of it while you can.
4. Don't have friends or family?
Now is your opportunity to make some friends. If you feel like a misfit, gather the misfits and study together. If you are feeling alone, I can almost guarantee that someone else in the room feels the same way.
You can also call someone who may not be attending church regularly and invite them to study with you. Plus, this can help you kill 2 birds with one stone. Get your ministering on and invite someone to study with you.
Related Link: Come, Follow Me for February 10-16 
How do you study Come, Follow Me? Share in the comments.