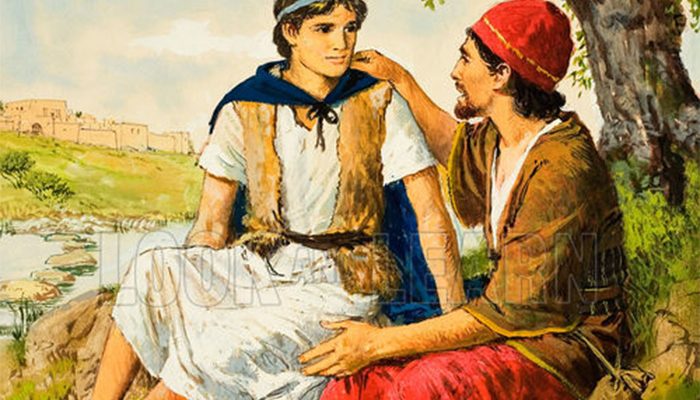 Here at LDS.net we want to help you teach the best lessons you possibly can! While every teacher needs to seek out his/her own inspiration for how to best help their own class apply the principles of the gospel, we hope pointing you in the direction of a few helpful resources will aid you in your process.
This Week's Lesson: "The Lord Be Between Me and Thee Forever"
Supplemental Audiovisual Resources
These churchofjesuschrist.org videos are a great pace-changer, and are edited so you don't have to sit there searching for the right time interval:
"A True Friend," President Henry B. Eyring
"Avoid Envy," Elder Jeffrey R. Holland
Mormon Messages
Taken straight from the app, for your teaching pleasure:
Quotable and Inspired Text
Here are some resources from other talks and manuals about similar subjects that you can peruse.
"Real Friendship," Elder Jeffrey R. Holland, June 1998 NewEra
"The Teen Friendship of David and Jonathan"
Alternate Activity Idea
Since every class has different needs, we brainstormed a few extra ideas for class activities that might prove useful to you.
CHOOSING RIGHTEOUS, HIGH-MINDED FRIENDS
In what way did David and Jonathan's friendship and influence on each other determine what kind of men they would become? How did they help each other achieve success in their personal lives and spiritually? A discussion about surrounding ourselves today with people who aspire to equal greatness as us could give your lesson some momentum into something with real impact.