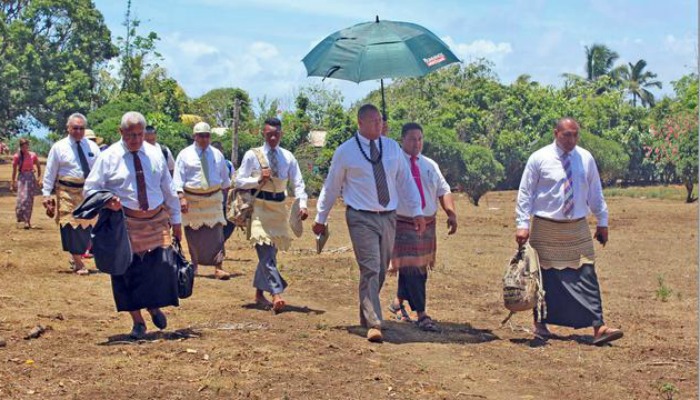 His Royal Highness Viliami ʻUnuaki-ʻo-Tonga Lalaka moʻe ʻEiki Tukuʻaho of Tonga, Prince 'Ata, traveled to the island of 'Atata to attend the island's very first sacrament meeting for The Church of Jesus Christ of Latter-day Saints.
Prince 'Ata travelled 10 kilometers by boat, with more than 100 members of the Nukuʻalofa Tonga North Stake, to attend the services.
Mormon Newsroom reports that the President Tu'ihalangingie presided at the services and expressed gratitude for the opportunity to meet on the island of 'Atata so that members no longer have to travel back and forth to Tongatapu to attend religious services.
During his visit, Prince 'Ata said,
The Holy Ghost will help us to become better people. This Church will make us happy.
Prince 'Ata made the decision to be baptized a member of the Church in 2015.