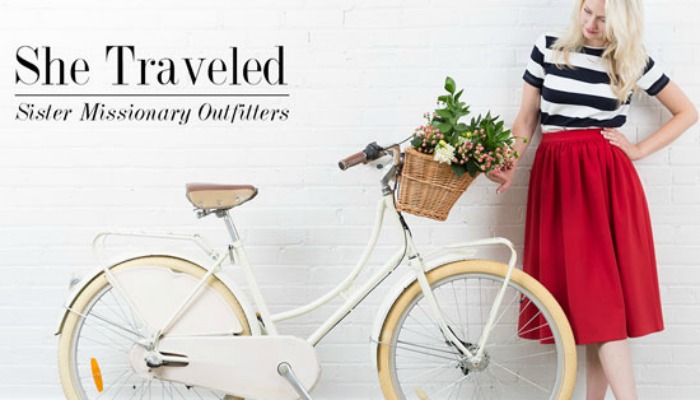 This article was originally written for LDSmissionaries.com. The following is an excerpt. 
Many preparing sisters have a hard time building a wardrobe of missionary clothing that is comfortable, fashionable and that stands up to the strict sister missionary dress and grooming guidelines of the Church.
Ten Months ago, She Traveled, the newest sister missionary clothing line, was just an idea. Today it is a reality. SheTraveled.com just launched its website today, featuring fashionable styles of clothing that are mission-ready, temple-ready and and designed for comfort.
Read the full article at LDSmissionaries.com.