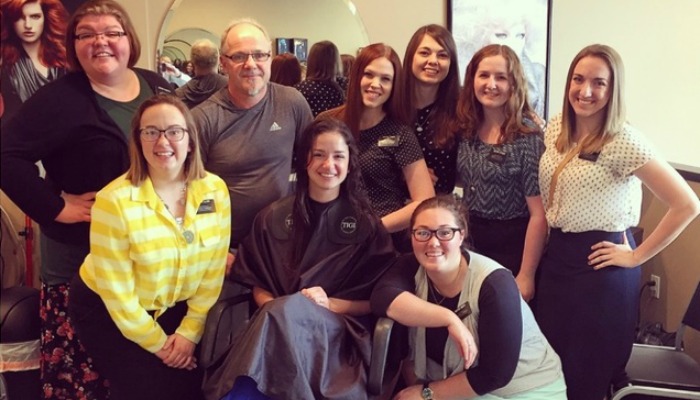 This article was originally written by Scott Clarke for LDS Living. The following is an excerpt.
Stylist Todd Rhein has been cutting the hair of a Mormon family here in Cincinnati for more than 20 years. "He cuts my wife Tanya's hair. He cuts all of my sister-in-law's hair. He cuts my daughters' hair. He cuts grandma's hair. He's even cut my hair a few times," says Geoff Thatcher.
Over the years, the stylist has often asked questions about the family's faith. "Several years ago, my wife gave him a large copy of the scriptures with some of her favorite passages marked," Thatcher said. "Todd loves to talk about God, religion, and is very curious about our beliefs."
About six months ago, Thatcher had an idea. "What if we could arrange to have Todd cut and style the hair of 10 sister missionaries all in one day?"
With Todd Rhein's curiosity, love of gab, and the sister missionaries' talent for sharing the gospel, Thatcher knew it would be an inspirational day at Todd's small hair salon on the west side of Cincinnati. "My sister-in-law, Toni Rindlisbach, asked Todd at her hair appointment two months ago and he agreed." So, with President Porter's blessing and the hard work of Sister Porter, the Ohio Cincinnati Mission scheduled appointments for 10 sister missionaries.
Read the full article on LDSliving.com.