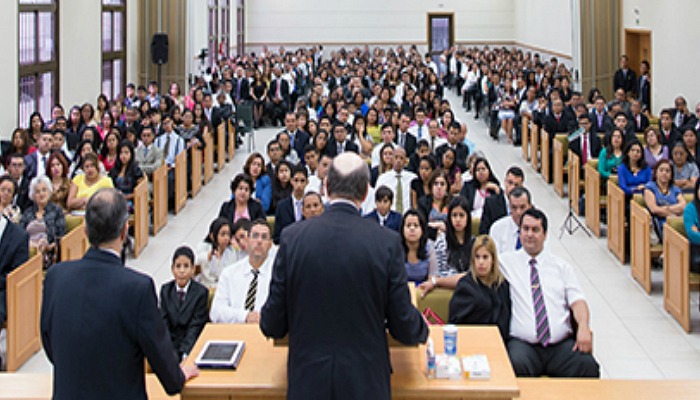 Members of the Quorum of the Twelve Apostles, Elders Russel M. Ballard and Quentin L. Cook, recently oversaw and presided over rapidly growing Church areas in Asia and the Amazon rainforest.
Asia
Ballard visited the Asia North Area and the Asia Area of the Church which included meetings with thousands of members, leaders, and missionaries. Ballard visited the Japanese cites of Sapporo, Tokyo, and Nagoya and the southern Asian cities of Hong Kong and Singapore.
"It's remarkable to see the spiritual maturity of the stake presidencies, the bishoprics, and the elders quorum presidencies in Asia," Elder Ballard told the Church News.
Many of them are relatively new in the Church, … but they understand their duty as priesthood leaders to protect, bless, and teach the members of their congregations.
Ballard said that we are witnessing the fulfillment of a prophecy made by President David O. McKay that the Lord's work will be established "among this ancient, tradition-steeped people."
The Amazon Rainforest
Cook traveled to Manaus and Belem, cities in Brazil, where he conducted leadership conferences, missionary and member meetings, young single adult devotionals and stake conferences. Cook also presided over a special priesthood leadership conference which was broadcast to Teresina, Brazil.
Mary G. Cook, Cook's wife, accompanied him on the trip as well as members of the Brazil Area Presidentcy, Elder Claudio R.M. Costa and Elder Marcos A. Aidukaitis. Cook called northern Brazil, which contains one-eigth of the world's fresh water and 20 percent of the world's oxygen, "an amazing part of the world."
What is really impressive is that in almost every area—from missionary work to sacrament meeting attendance to endowed members holding a current temple recommend—the work is progressing very well.
In 1961, President William Grant Bangerter, a mission president, promised the missionaries that "they would live to see the time when there would be hundreds of wards and stakes meeting in Church buildings, not rented houses, and tens of thousands of members." Cook reminded the members of the fulfillment of this promised blessing.