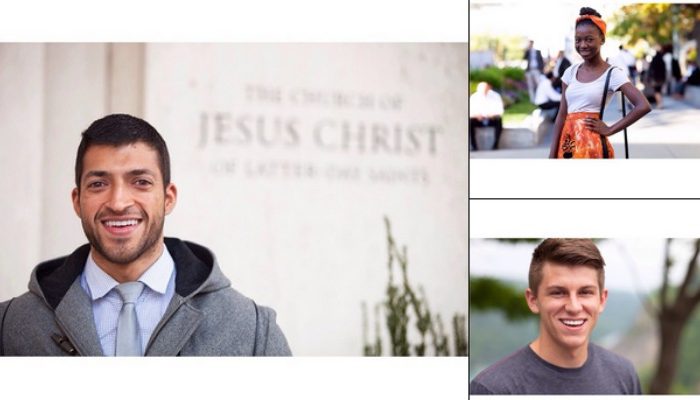 Everybody has a story. That is what inspired mother and daughter Sandi and Claire Gentry to create a 'Mormon Faces' Instagram account.
When Sandi's eldest son left for his mission in Madrid for The Church of Jesus Christ of Latter-day Saints, she felt a greater responsibility to share the gospel. Sandi couldn't think of any better way to do so than simply sharing the stories behind those who are faithful members of the Church. Sandi and her daughter work together to interview various members of the Church from around the world, take their pictures, and post the photos to Instagram with a few quotes from the interview. The hope is that the quotes chosen to accompany the Instagram pictures will provide insights into the lives of members.
Sandi told Deseret News,
I think there are so many misconceptions out there and so many false statements about the church that, for us, we felt like if we post all these Instagram little nuggets into the members' lives, it really shows who they are on a day-to-day basis.
Sandi and Claire intentionally omit the names and locations of those interview as they see the purpose to be more about sharing testimonies rather than personal profiles. Recognized by their photos, a few famous Latter-day Saints have even made their appearances on the Instagram account, like comedian Jenna Kim Jones and former American Idol contestant Brooke White.
Claire has treasured the experiences she's had conducting the interviews and told Deseret News,
I can't think of anything else in my life that has strengthened my testimony more than this project. I wish everyone could have this experience to meet so many people and be impacted by them.
The mother-daughter duo hope that their Instagram posts will bring light and inspiration to all who view them.