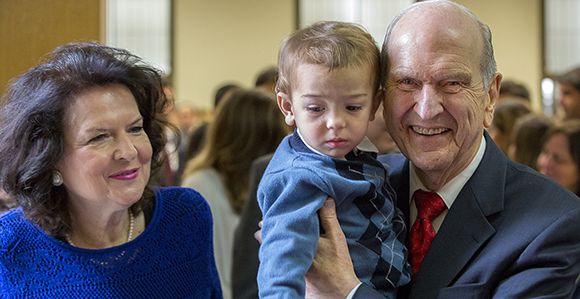 The Church of Jesus Christ of Latter-day Saints produced a video noting the tremendous growth of the Church in Brazil.
While visiting Brazil, Elder Nelson, a member of the Quorum of the Twelve Apostles, said,
"This is a powerful part of the Church. This is becoming part of the heart of the Church. Real strength. And our missionaries from Brazil are among our very best." 
Notable Church leaders like President James E. Faust and Elder William Grant Bangerter served their missions in Brazil nearly 70 years ago and struggled to baptize a single person. In the 85 years since the first Brazilian converts were baptized, the country has grown to 250 stakes, 34 missions, 6 temples and well over one million members.
The video interviews a Brazilian member of the Church who talks about the people of Brazil and what makes them so open and ready to hear the gospel message.
To watch the three-minute video go to churchofjesuschrist.org. For more information on Elder Nelson's visit to Brazil, visit the Church News site.