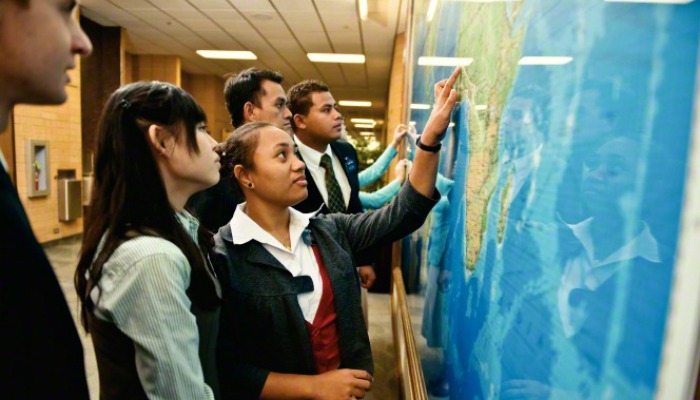 When I received my mission call to Guatemala I was shocked.
My feelings of inadequacy and fear took hold quickly as I contemplated learning a language and living in a place I knew nothing about. I knew I was not alone in feeling this way. Thousands of missionaries receive calls weekly, oftentimes to places they have never been, speaking languages they know nothing about.
I took solace in knowing that an apostle of the Lord assigned my call, and my call was signed by the living Prophet. It didn't matter how anxious I was, I knew I had been called to the work.
Elder David A. Bednar says, "Each mission call and assignment, or a later reassignment, is the result of revelation through the Lord's servants. A call to the work comes from God through the President of the Church. An assignment to one of the more than 400 missions presently operating around the world comes from God through a member of the Quorum of the Twelve Apostles, acting with the authorization of the Lord's living prophet. The spiritual gifts of prophecy and revelation attend all mission calls and assignments."
But how are mission calls really assigned? Let's break it down.
A Personal Interview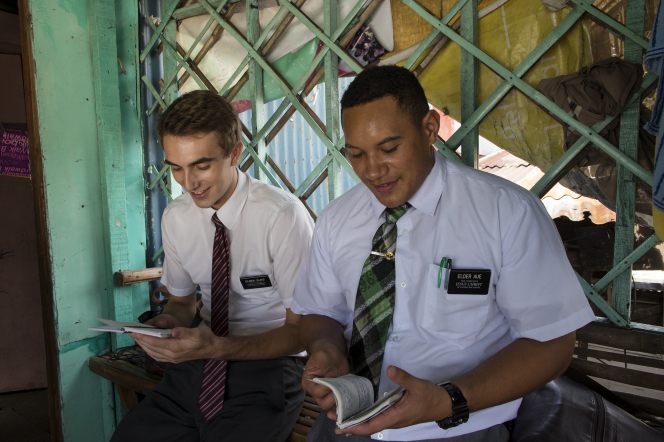 In the early days of the Church, prospective missionaries were interviewed individually by a General Authority before receiving their calls (some were even announced in General Conference). Today with the hundreds, sometimes thousands, of mission calls assigned each week it is impossible for General Authorities to hold these meetings with each future missionary.
Despite not being able to speak one-on-one with each missionary, Elder Ballard says that "technology and revelation combine to provide an experience that is remarkably intimate and personal."
To prepare, the apostle assigned begins with a prayer, to invite the spirit to direct them as to where they should assign each Elder and Sister. From what I have read, it seems as though one apostle assigns while a member of the Missionary Department assists them.
But what does this "interview" actually look like?
Elder Ballard explains, "your photograph comes up on a computer screen, together with key information provided by your bishop and stake president. When your picture appears, we look into your eyes and review your answers to the missionary recommendation questions. For that brief moment, it seems as if you are present and responding to us directly."
Elder Rasband shares his experience of accompanying President Henry B. Eyring in assigning mission calls. He says, "As each picture appeared, to me it was as if the missionary were in the room with us. Elder Eyring would then greet the missionary with his kind and endearing voice: "Good morning, Elder Reier or Sister Yang. How are you today?"
Here, President Oaks shares his experience assigning missionaries to their prospective missions:
Related: "Did My Mission Even Matter?" 
The Spirit Directs
Elder Rasband explains that once the information regarding the missionary is reviewed (medical history, Bishop's and Stake President's notes, etc.) the General Authority assigning the calls refers to another screen which "displays areas and missions across the world."
He shares his experience in feeling the prompting of the spirit as to where a missionary should serve. He says,
"As we were nearing the completion of that assignment meeting, a picture of a certain missionary appeared on the screen. I had the strongest prompting, the strongest of the morning, that the missionary we had before us was to be assigned to Japan. I did not know that Elder Eyring was going to ask me on this one, but amazingly he did and I rather tentatively and humbly said to him, "Japan?" Elder Eyring responded immediately, "Yes, let's go there." And up on the computer screen the missions of Japan appeared. I instantly knew that the missionary was to go to the Japan Sapporo Mission.

Elder Eyring did not ask me the exact name of the mission, but he did assign that missionary to the Japan Sapporo Mission.

Privately in my heart I was deeply touched and sincerely grateful to the Lord for allowing me to experience the prompting to know where that missionary should go.

At the end of the meeting Elder Eyring bore his witness to me of the love of the Savior, which He has for each missionary assigned to go out into the world and preach the restored gospel. He said that it is by the great love of the Savior that His servants know where these wonderful young men and women, senior missionaries, and senior couple missionaries are to serve. I had a further witness that morning that every missionary called in this Church, and assigned or reassigned to a particular mission, is called by revelation from the Lord God Almighty through one of these, His servants."
Related: "Mormon Missions: It's Not Where It's How"
Discover For Yourself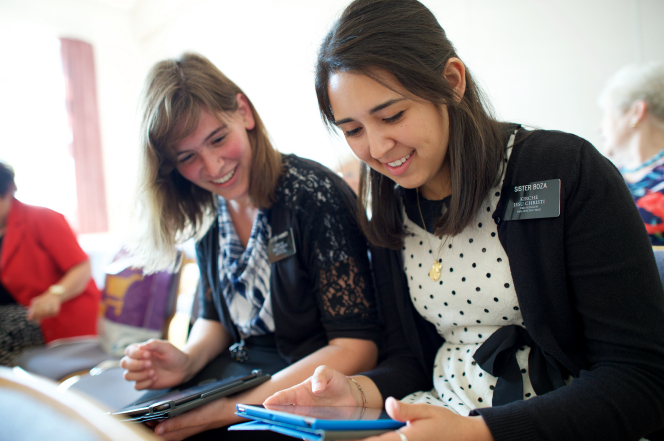 Of course, once I arrived in Guatemala and began engaging with my whole heart in the work I understood why I had been called there. As tired as the saying may be: I really was called exactly where I needed to go.
Former, current, and future Latter-day Saint missionaries are blessed to be called under the direction of the spirit to serve God's children in the work of salvation—wherever their call might take them.