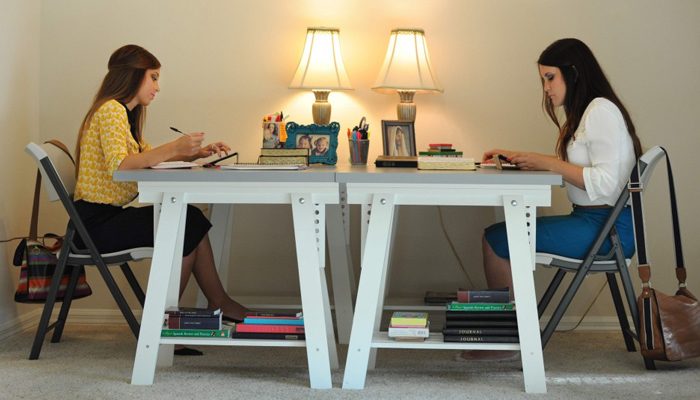 Earlier this week the Tampa Tribune published a piece about a set of Sister missionaries in Florida and highlights their faith and devotion in their 18 months of service. The article tells of their experience facing the Book of Mormon Musical when it came through Tampa, disappointment and rejection during their mission, and the blessings that flow through dedicated missionary service. 
It was their first big assignment together. And it was a doozy.
Heidi Birch and Madison Larsen, two recently paired up Mormon missionaries from Utah, set up a table across the street from the Straz Center where a Tony Award winning musical had just opened.
Not just any musical. The rollicking, raunchy and irreverent "Book of Mormon," which takes potshots at the faith they practice.
Their goal from the area mission president was simple: Hand out cards to people heading to the theater directing them to a website (Mormon.org) that explains the religion and its practices. And to deliver the message, "Now that you've seen the play, read the book."
By the end of the musical's run, both young women agreed it was an "awesome" experience. Sure, not every passerby was receptive to listening to two street disciples — no matter how fresh-faced and well-dressed they were — chat up a denomination that many still consider mysterious and a little bit strange. One theatergoer seemed downright angry about their presence. But for the most part, they called it a success.
Read the rest of the story at www.tbo.com