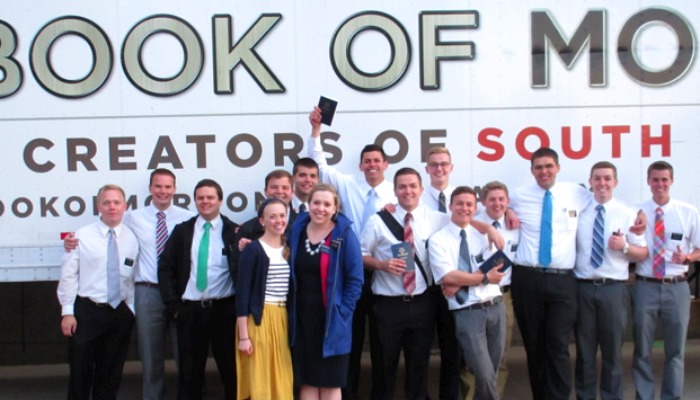 This article was originally published in The Fresno Bee by Carmen George. Below is an excerpt.
Anyone planning to attend the award-winning "The Book of Mormon" musical in Fresno next week — a satirical performance riddled with profanity about Mormon missionaries in Africa — should be prepared to see missionaries, real ones, as they approach the William Saroyan Theatre.
They won't be picketing, just politely offering information about what their religion is really about.
Since the Broadway musical opened in New York in 2011, The Church of Jesus Christ of Latter-day Saints has encouraged its members to conduct themselves with "dignity and thoughtfulness" in their response to the show that one British reporter described this way: "I believe it could be the most expletive-driven, jaw-droppingly shocking and gasp-inducingly offensive show the West End (in London) has ever witnessed."
President Jeffrey D. Clark, who presides over the Mormon church's California Fresno Mission, home base for 160 missionaries from around the world, said a number of missionaries will be handing out copies of their sacred text outside the theater.
Mormon missionaries have done the same in many other cities where the musical has toured. Based on their experiences, Clark expects to give away between 1,000 and 1,200 copies of the Book of Mormon — what Latter-day Saints consider a companion text to the Bible — during the show's six-day stay in Fresno that begins Tuesday, July 14, and continues through Sunday, July 19.
To read the rest of the article, go to The Fresno Bee.