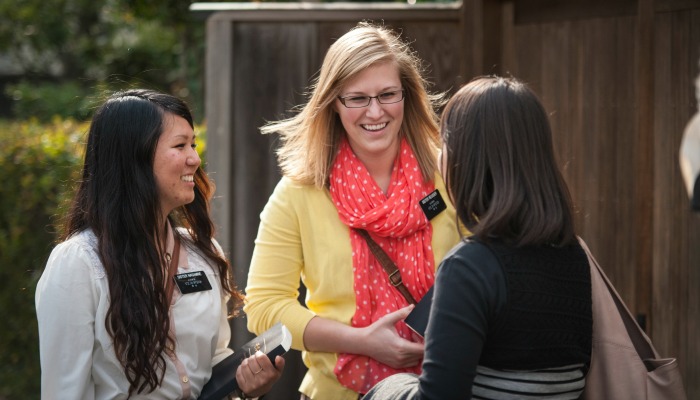 This article was originally written by Breanna Olaveson for UtahValley360. The following is an excerpt. 
Many families in The Church of Jesus Christ of Latter-day Saints — especially in Utah — are experts in missionary preparation. Parents know how to prepare children for missions, send care packages in plenty of time and prepare the perfect coming-home luncheon.
But what about serving and supporting the local missionaries?
"We all share this great responsibility," President Ezra Taft Benson taught. "We cannot avoid it. Let no man or woman think that because of where we live, or because of our place in society, or because of our occupation or status, we are exempt from this responsibility."
Here are seven ways to support the missionaries in your area as they go forth with faith.
1. Give them referrals
Elder David A. Bednar taught that members have the responsibility to support full-time missionaries in this way.
"(A) common element in many of our prayers is a request that the missionaries will be led to individuals and families who are prepared to receive the message of the Restoration," he taught in 2008. "But ultimately it is my responsibility and your responsibility to find people for the missionaries to teach. Missionaries are full-time teachers; you and I are full-time finders. And you and I as lifelong missionaries should not be praying for the full-time missionaries to do our work!"
2. Teach lessons with them
Missionary lessons are generally more successful when they are taught with a member present. Chapter 13 of "Preach My Gospel" gives missionaries the following counsel:
"Before baptism and confirmation, ensure that members are present at every lesson, if possible. These members should be with the investigators often to answer their questions, understand their challenges, and encourage them."
Help the missionaries follow this counsel by making yourself available to teach lessons with them. When investigators are baptized, attend the service and show them continuing support. Missionaries are transferred regularly; ward members can be a great long-term support to new members.
To continue reading, visit the original article at UtahValley360.