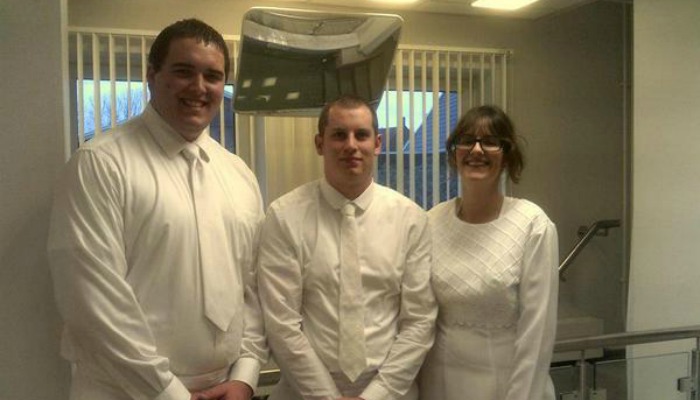 This article was originally published in Deseret News. Below is an excerpt.
SPIJKENISSE, Netherlands — On June 20, 2010, Rick Vellinga made a choice that would not only change his belief in God but that would eventually help his family cope with tragedy.
It was a slow day at work, and Vellinga was searching through YouTube videos. As he prepared to leave, a video with a thumbnail image of a man and a snake caught his eye.
Vellinga watched the video but was disappointed that it simply featured a family filming themselves. He shut down his computer and left work. While he was running later that night, however, the video came to his mind.
"There was something special about this family, but I didn't know why," Vellinga told the Deseret News in an email.
The next day, Vellinga searched for the video again and learned it was created by Shay and Colette Butler, who, along with their children, are known as the "Shaytards" and have a large following on YouTube. The Butlers live in Idaho and are members of The Church of Jesus Christ of Latter-day Saints.
"I noticed they were so happy and friendly," Vellinga said. "It made me really happy. I wanted to show the video to my wife, Mandy. It put a smile on her face, and this was the beginning of our Shaytards life."
From then on, the Vellingas watched each new video the Shaytards posted. Rick and Mandy were drawn to Shay's mantra: "Happiness is a choice." As a teenager, Rick had struggled with his father's heart attack and death, as well as his mother's alcoholism. When they were both 19, Rick and Mandy were married and on their own.
In 2012, the young couple learned Mandy was pregnant, and they planned to name the baby Shay. Early in the pregnancy, however, Mandy felt something was wrong. The couple rushed to the hospital, where they learned she'd had a miscarriage, and her life had been in danger.
To continue reading the article, visit Deseret News.