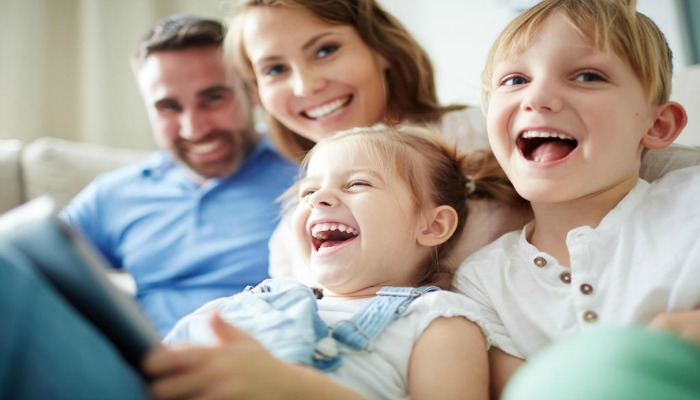 There are tons of board games and card games that are awesome for playing with your family, but do you ever wish that your family was learning more about the gospel during your family home evenings?
Well, you are in luck because we have compiled a list of 10 board games to play with your family that are gospel-centered and still really fun. 
Related Link: 5 Easy, Inexpensive, and Super Fun Summer FHE Ideas 
Dreamland: Lehi's Adventure Card Game 
Ages 3 and Up
2-6 Players
Playing Time: 30-60 minutes
Walking the straight and narrow path and holding to the iron rod may seem easy, but the mists of darkness and the great and spacious building are more tempting than you think. In this game, the cards are used to create the ever-changing game board. This action-filled game is fun for the whole family and is great for teaching kids about Lehi's dream.
Mortality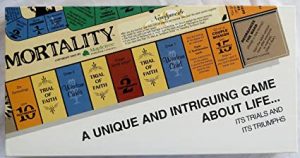 Ages 8 and Up
For 2-5 Players
Playing Time: 30-60 minutes
This is the Latter-day Saint version of The Game of Life, but the board resembles that of Monopoly. This is not one of those board games where you have to be a master scriptorian to win. In order to win this game, you have to learn cooperation and kindness while growing your faith and testimony to move forward.
As you progress through life, helping other players gives you testimony points. The first player to reach 150 testimony points is the first to complete mortality and wins the game. 
The Celestial Companions Game
Ages 18 and Up
For 2-8 Players
Playing Time: 30-90 minutes
This is for those families that have older kids. This version of the Newlywed Game is fun because it focuses on aspects of eternal marriage. This game is fun for anyone that has a significant other and feels like they know them really well. Do you know all of your spouse's weird quirks and pet peeves? The Celestial Companions game will put your knowledge of each other to the true test. 
Split the Ward 
Ages 8 and Up
2-6 Players
Playing Time: 30 minutes
We always knew we were a "peculiar people" and this fast-paced card game really proves it. When wards get overcrowded to the point where there are two Primaries with their own presidencies, two Elder's Quorums, and 6 nursery classes, it's time to Split the Ward!
It is now your job to split the ward and rearrange callings as quickly and effectively as possible. Once you complete 3 presidencies, you win the game. But don't be fooled by how easy that sounds, there are action cards and wild cards to spice up the dynamics in the ward as well.
It Came to Pass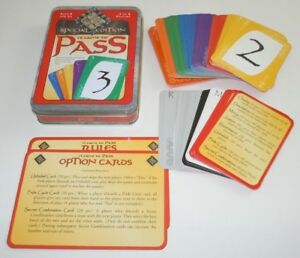 Ages 8 and Up
2-8 Players
Playing Time: varies depending on how many players there are
The package even says that it's "a heart-pounding, card-slapping game of strategy and fun for Latter-day Saints." It is already beloved by many Latter-day Saint families and all of the reviews on Deseret Book give it a 5-star rating. It is similar to Uno or Phase 10 in it's set up.
It is not too complex, but still requires strategy so keep that in mind as you try to decide if you can play this with your kids. With charity cards, desolation cards, and swift justice, be sure to discard all of your "sins" before someone says pass.
Trek to Zion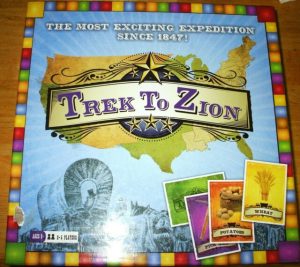 Ages 8 and Up
2-5 Players
Playing Time: 45 minutes
It is not an official Ticket to Ride game but it is set up very similarly. The trails for your wagon trains visit some of the most prominent pioneer cities in the 1850s. On each stop, you have the opportunity to build temples or establish Zion on your way to the west. 
The map resembles that of the United States in the 1850s, meaning that you won't be seeing the continental United States as we see them today. This pioneer-themed version of your beloved board games adds a new section titled "Temple Blessings." Other than that it plays almost exactly the same as the original Ticket to Ride.
The Settlers of Zarahemla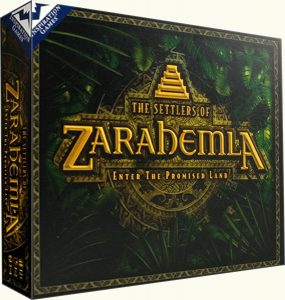 Ages 12 and Up
2-4 Players
Playing Time: 90 minutes
So, imagine Settlers of Catan but placed in the Book of Mormon. You can build settlements, cities, and roads but you can also construct temples. You can gain extra points by having the longest road, the largest army, or contributing the most to the construction of the temple. 
Because it belongs to the official Catan Series, it looks and plays almost exactly like the original game. It also has a mini-expansion pack that features cards called "King Noah's Tax" and "Escape From Bondage." While the expansion pack is hard to find, it would be a great addition to the game.
Related Link: 6 FHE Ideas for This Fall
Build the Kingdom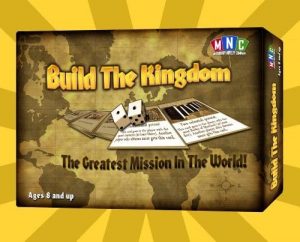 Ages 8 and Up
2-4 Players
Playing Time: 30-60 minutes
The official name of this game is "Build the Kingdom: The Greatest Mission in the World." So if you end up searching for it, use the full title unless you want a bunch of medieval games. This game is also similar to the Catan board games but it is not part of the official Catan Series. This means that the structure of the game is slightly different.
What is cool about this game is that your resources are basically gospel principles. You can trade in the principles for converts, copies of the Book of Mormon, or churches. So it is basically a mini-mission for those who like Catan. But beware, the robber in this version for the game is Satan. Surprisingly, this game is even sold at Walmart.
Jots and Tittles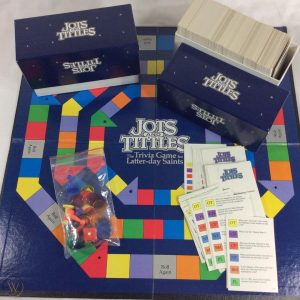 Ages 10 and Up
2-4 Players
Playing Time: 60-90 minutes
This is a vintage version of Trivial Pursuit that features questions falling into six Latter-day Saint friendly categories. These categories include the Book of Mormon, Church People, and Church History. The trivia game also features the Bible, so make sure that you have been studying that too! There is also a junior version of this game available if you have younger children. 
Celestialzy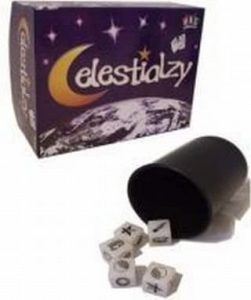 Ages 8 and Up
2-8 Players
Playing Time: 30 minutes
This game is similar to Yahtzee but the dice have symbols instead of numbers. The card that you fill out is also different because instead of getting a "Full House" or a "Yahtzee," you are rolling for the "Second Estate" or the "Celestial Kingdom." In this version, if you roll five suns, you have made it to the highest level of the Celestial Kingdom and you automatically win the game.
Have you ever played any of these games? Which is your favorite? Share in the comments.