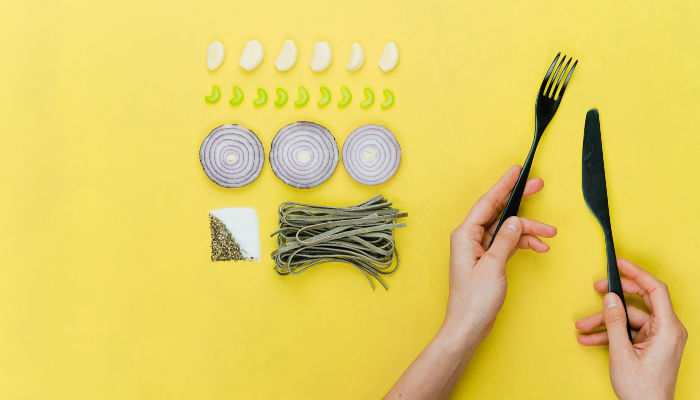 I never thought I would be in a position where I had to avoid the grocery store for weeks at a time. I'm getting pretty tired of having ramen every day and was in the mood to cook something awesome. However, I kept opening the pantry and thinking, "How is this full of food but there's nothing to eat!?"
Luckily, the internet is full of recipes to make with the random things you have in your kitchen. You're sure to have the ingredients for at least one of these meals. Let's get cooking!
Related: 5 Ideas for Feeding the Missionaries That Won't Break the Bank
Breakfast for Dinner
Why do I always forget about this option? Omelets, french toast, pancakes, crepes, parfaits, overnight oats, and I could go on! The ideas are endless! Plus, I'll take any excuse to have bacon.
Bowls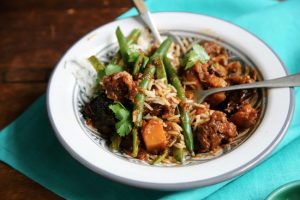 Buddha, poke, quinoa, breakfast, rice, or vegetables. You can do so many different things with this category. Check out the list that Allrecipies put together and you're bound to find a new favorite recipe!
Roasted Potatoes/Veggies
I always forget that this is an option, too. If you have any spare vegetables on hand, drizzle them with olive oil and your favorite seasonings, roast them, and voila! You have an amazing side dish.
Soup
Have you heard of "Everything But the Kitchen Sink Soup?" There are tons of variations and ways to make a hearty soup with the random ingredients left in your cupboard. I found a great recipe on Cotter Crunch, but there are tons of different options!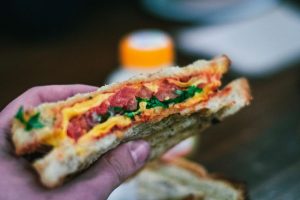 Grown-up Grilled Cheese
Food Network has an incredible list of different grilled cheese recipes. I wish I wasn't lactose intolerant so I could devour every single one of these. They're so creative and look delicious!
Quiche
Yes, technically this could belong in the "Breakfast for Dinner" category, but I think it deserves its own. If you have eggs, you can put this together. The Cooking Foodie put together a list of four classics that you should totally try!
Fried Rice
This is a favorite in our household. My husband loves to see what he can throw into a fried rice dish! It might seem fancy, but it doesn't take much at all. Even the most inexperienced cook can whip this one up. If you need a recipe, I found a nice one from Allrecipies!
Tuna Recipes
For some reason, every household has a random can of tuna that we never know what to do with. Even if we don't remember buying it, the tuna shows up. To get rid of it, try a tuna melt, casserole, or a new pasta dish. The Spruce Eats came up with a list of 31 ways to put that can to good use! Check it out!
Chow Mein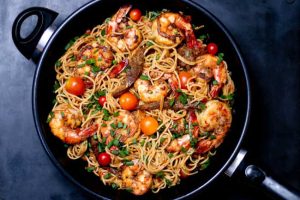 This one is fun, too! You don't even need chow mein noodles. In my house, we just use spaghetti noodles! Use whatever vegetables you have lying around the house. Many of the sauces can be left out or substituted. This is a fun recipe to try out!
Pasta Salad
The options are endless with these as well. It doesn't even have to be a pasta salad! Try a potato salad if you have extra potatoes. Country Living has a list of 60 different pasta salads to try this summer!
Baked Balsamic Chicken
This might sound complicated, but it is SO easy! Chances are, you have everything you need to make this dish. Food.com has a great recipe to follow.
Teriyaki Chicken
Have soy sauce and chicken? You can make this! Being trapped in the house has made me crave food court meals and this definitely satisfies this craving. Cakes Cottage has an easy recipe!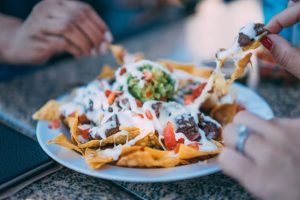 Nachos
If you have tortilla chips, make nachos! If you don't have chips, they're not that hard to make. It could be a fun stay-at-home activity! Another option here would be to make some sort of dip. We just made guacamole the other day! Delish put out a great recipe to follow if you need one.
Pad Thai
Again, you might be thinking I'm crazy here, but trust me. This is one of our absolute favorites and we make it every week! If you have apple cider vinegar, peanut butter, soy sauce, and brown sugar, you're all set. Our go-to recipe is from HyVee.
Shepherd's Pie
This is the perfect dinner to make when you need some comfort food. I always seem to have a bag of peas and carrots in the freezer. We never have onions, so I leave those out of the recipe and add onion powder instead. Have fun with this recipe!
Quesadillas
Have you tried a barbecue chicken quesadilla? You can do a lot of things with these and they always turn out delicious. Lucky for us, Tasty put together a list of 7 different kinds that all look incredible. Check them out!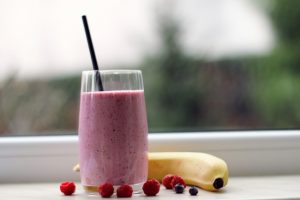 Smoothies
For some reason, my freezer looks like a Jamba Juice. There are so many different kinds. In fact, Food Network put together a list of 50 different combinations for you to try out. I can't wait to make a bunch of these this summer!
Related: Meals for the Masses: Delicious Recipes That Won't Kill Anyone (Not Even the Cook)
These recipes are going to be a breeze. Let us know what your go-to meal is when you have nothing in your pantry. I need all the ideas I can get!