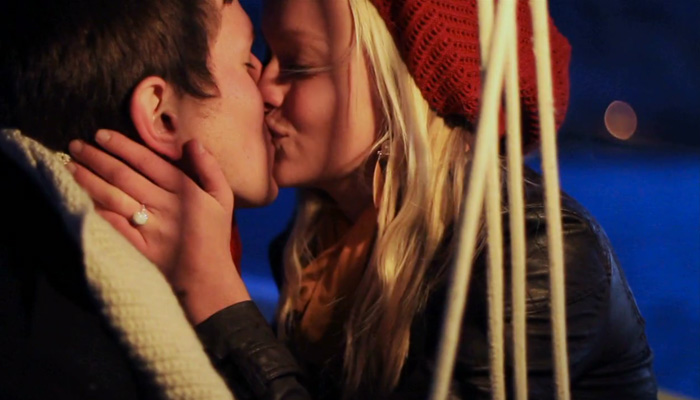 Nate Bagley, a member of The Church of Jesus Christ of Latter-day Saints, has traveled around the world interviewing couples who have fallen head over heels in love with one another. Bagley says that this experience has taught him so much about love and relationships and how to make a healthy relationship work. Bagley has created a website, The Loveumentary, where he has posted the various stories he has heard and shared some of his experiences in learning to believe in love.
After hearing many other people's love stories, Bagley is finding the opportunity to apply the things he has learned into his very own love story.
We at LDS.net have compiled a few of our favorite marriage proposals from Latter-day Saint couples who are also navigating the waters of marriage (or will be soon). Watch the proposals below:
Nate Bagley and Lauren:
Jimmer Fredette and Whitney:
The Linford Twins and Esther and Ashley:
Brad Devine and Hailey:
Alex Boye and Julie:
Mike Babcock and Aubrey
Is this for real??
We can't verify this one, but it looks like an actor proposed in the middle of the Mormon Miracle Pageant in Manti, Utah.