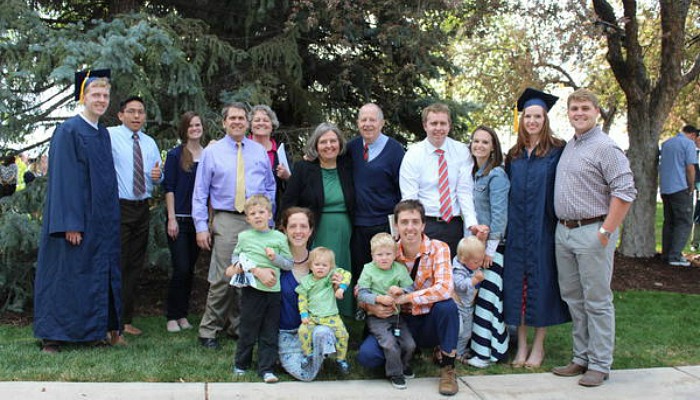 This article was originally published in Deseret News by Tiffany Gee Lewis. Below is an excerpt.
One family, one college, all returned missionaries and a debt-free graduation: there was something to celebrate when the Shauna and Merrill Gee family watched their youngest two children walk across the Brigham Young University stage last week, the last in a 17-year span of having a child in college.
I am blessed with many fantastic relatives, but the cousins in this particular family have always amazed me. Their track record of hard work, service and cheerful well-being is something I've watched my entire life. I wanted to know their secret, so I called up two of my cousins and grilled them with questions.
How, for instance, did each one of the Gees' seven children manage to graduate from college without debt?
My cousin Andrew, who just graduated from BYU with a degree in math education, told me that growing up, he knew two things: he would go to college and he would pay for it all on his own.
Continue reading 7 Kids, 7 Missions, One College, No Debt at Deseret News.com.