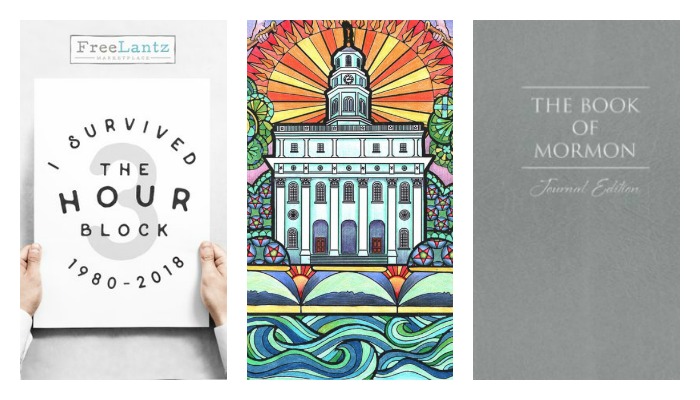 I am an avid window shopper… Or whatever the online equivalent of window shopping is. (Tab shopping? Virtual storefront surfing? I have no clue.) At any given moment, my Amazon cart has approximately 25 things in it as I not-so-patiently wait for the price to be right. Just, you know, with less Drew Carey and more Kindle deals.
Because of my window shopping fascination, I'm always on the lookout for cool, unique products — and this slate of Latter-day-Saint-themed merch did not disappoint.
1. The New Testament: A Translation for Latter-day Saints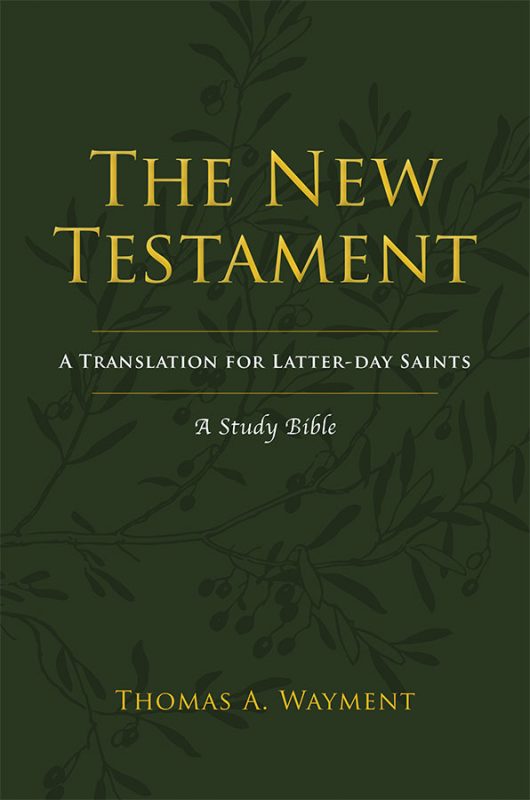 Description: "This new translation renders the New Testament text into modern English and is sensitive to LDS beliefs and practices. This translation is readable and accessible for a wider range of readers than the King James Version. The original structure of the New Testament is restored and highlights features such as quotations, hymns, and poetic passages. New and extensive notes provide alternate translations, commentary upon variant manuscript traditions, and historical insights. Where applicable, the Joseph Smith Translation has been included. The notes contain the most complete list of cross-references to New Testament passages in the Book of Mormon and Doctrine and Covenants that have ever been assembled."
Find it here.
2. The Book of Mormon Journal Edition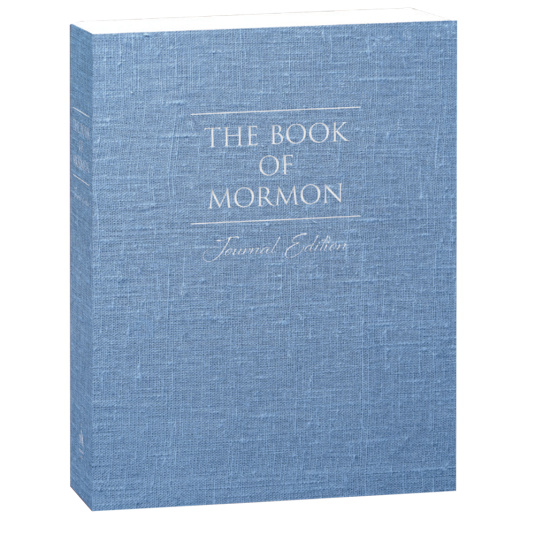 Description: "The Book of Mormon, Journal Edition, provides the space you need to write down the thoughts and inspiration you receive as you read and study the scriptures. With extended margins for notes and reflection, this new format will allow you to write your thoughts directly in your scriptures and easily find them again in times of need. Suited for every stage of life, this book will help increase your connection to your most treasured verses and make your personal scripture study even more meaningful."
Find it here.
3. "Spy It!" the Book of Mormon version of "Spot It!"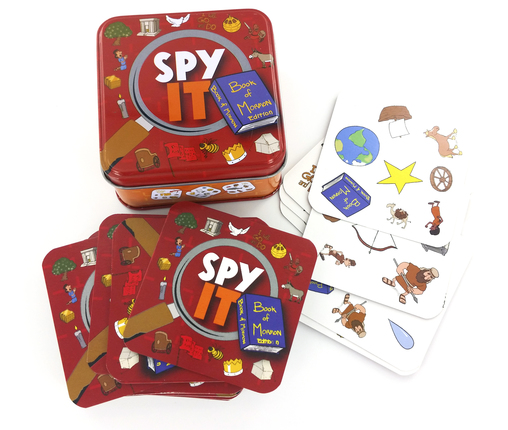 Description: "Be the first to spot the match in this addictive and fast-paced game that's fun for all ages. The brand-new Book of Mormon edition includes several variations to keep things interesting. Perfect for family night activities or playing with friends!"
Find it here.
4. This stunning take on the First Vision painting
Editor's Description: I'm a HUGE fan of Del Parson — his depictions of everything from Jesus Christ to Hyrum Smith are stunning. That being said, I guess it should come as no surprise that I love this modernized take on Parson's The First Vision, with its beautiful forest greens and soft brush strokes. No biggie, just adding it to my Etsy cart ASAP.
Find it here.
5. Red Cross Emergency Safety Bag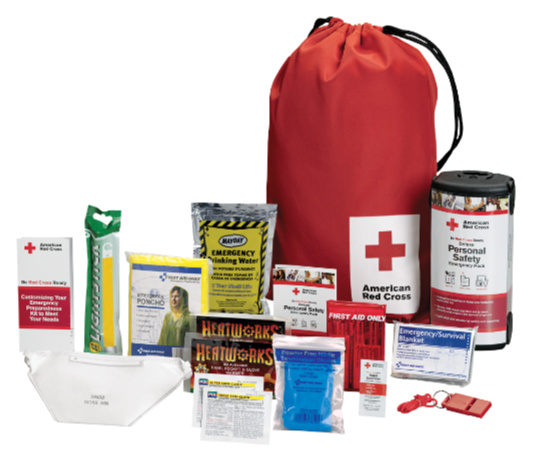 Description: "Be ready to respond when the unexpected happens. This personal safety emergency pack contains potentially life-saving first-aid and survival supplies, and is designed to support one person during a short-term emergency situation. It even comes with a drawstring backpack that is easy to grab and take on-the-go. Featuring a compact design, they're easy to store in your car, at your desk, and at home next to your family's emergency preparedness kit. Keep one on hand for every member of your family – and customize each with specific supplies he or she may need during an emergency, like medications or maps, and stay safe during an emergency."
Editor's note: As I was compiling this list, I looked at tons of emergency preparedness kits. After some serious contemplation, I chose this one because not only is it affordable, (and comes from a fantastic charity) it contains a helpful guide about how to customize each family member's kit so that you can make sure everyone in your family is taken care of, from your grandma to to your newborn.
Find it here.
6. A Hoodie with Your Mission's Name On It
Description: "Our Mission hoodies make great missionary gifts for any missionary from The Church of Jesus Christ of Latter-day Saints! Your missionary can wear it on Preparation Days during the cold months or if they are serving in cold locations. They also make a great keepsake afterwards."
Find it here — and if you're not a fan of the "lettering" style, there's another Superman-esque option here.
7. These gorgeous temple coloring pages for adults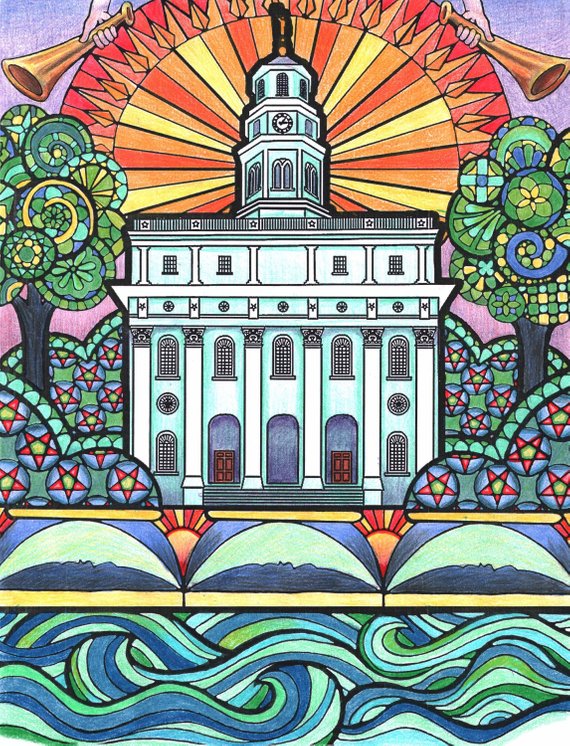 Description: "Adult coloring books have shown up on the scene just in time to answer the growing needs of a population in search of a remedy for living in a fast-paced, anxiety producing world where being in the moment can be a challenge for even the most mindful and focused among us."
Find them here.
8. This hilarious reminder that we all deserve a little pat on the back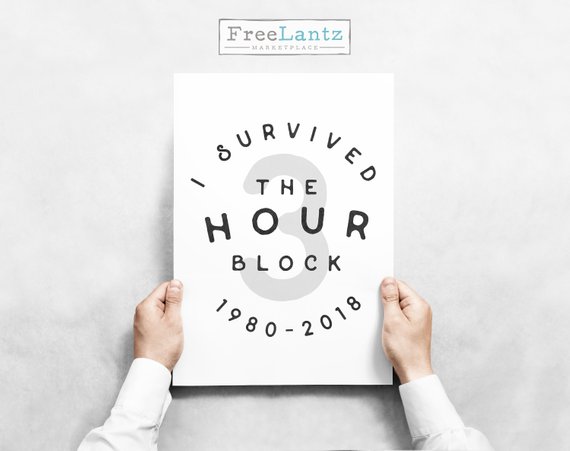 Find it here.
9. Sheri Dew's upcoming biography about President Nelson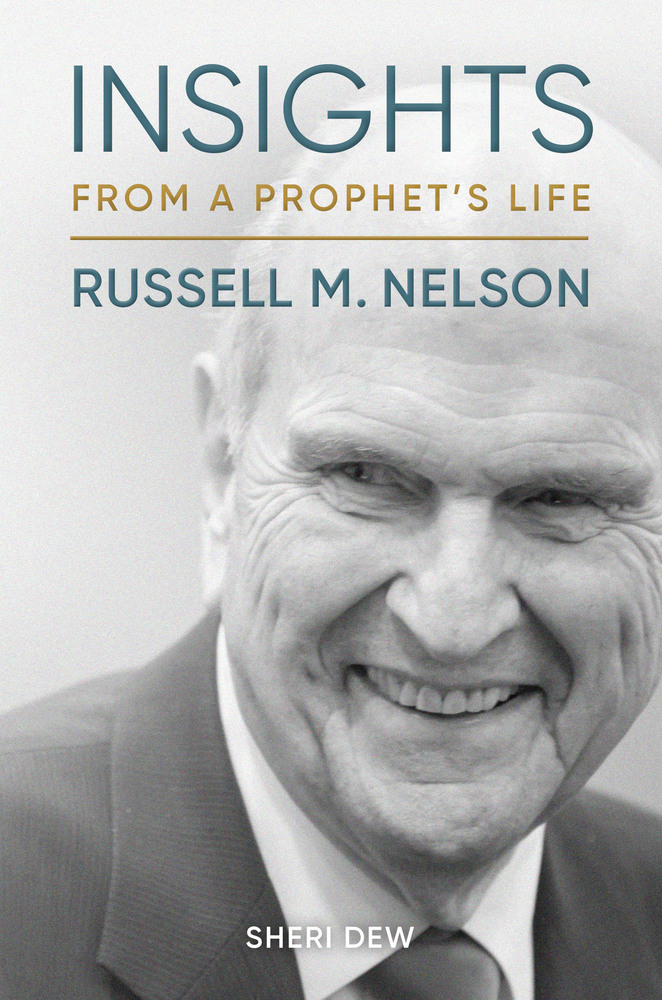 Description: "What kind of life preparation does the Lord give the men He will one day call to be prophet? And what are the lessons to be learned from such a life? From being raised in a home without the foundation of the gospel to the early days of his marriage and the stress of medical school to his last open-heart surgery in China, President Russell M. Nelson took advantage of every opportunity to learn and become more. In Insights from a Prophet's Life, Sheri Dew takes us through the life of President Nelson from childhood to the current day. This unique collection of life experiences is told in short episodes from the purpose of helping readers gain their own personal insights. For if we have much to learn from what a prophet says, surely we have much to learn from how a prophet lives."
Pre-order it here.
What Latter-day Saint products are on YOUR wishlist? We'd love to hear about items that you love (or love to stare at longingly from behind your computer screen). Leave us your ideas in the comments below!