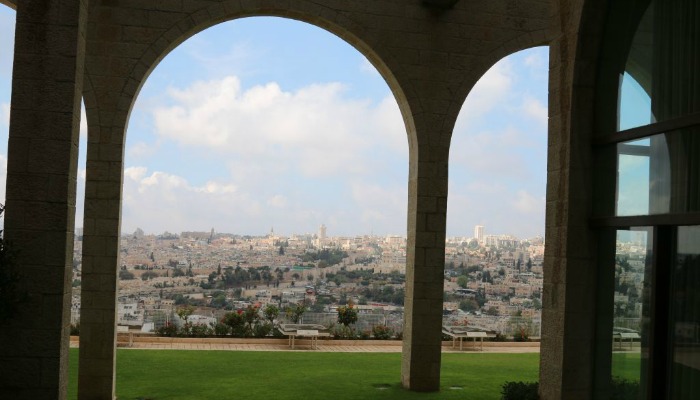 This article was originally written by Aviva and Shmuel Bar-am for The Times of Israel. 
On Sunday evening, September 6, 2015, the auditorium at Brigham Young University's Jerusalem Center was packed with people. Below our seats, on the stage, three young musicians gave a brilliant performance of the unusual, absolutely lovely, Brahms Clarinet Trio in A minor.
Beyond the 350-seat auditorium's huge glass windows behind the musicians, Jerusalem began losing its evening glow. Now, as we watched, lights began to sparkle throughout the city. The music continued: adagio, andante grazioso, allegro. And when it ended, the trio – and perhaps the view as well – received a resounding ovation.
Constructed of Jerusalem stone, Italian marble, imported teak wood and about 30,000 panes of glass, the BYU Jerusalem Center for Near Eastern Studies on Mount Scopus is one of the most exquisite buildings in Jerusalem. Often called the Mormon University, the eight-story edifice is worth a visit even without the panoramic view it offers to students, volunteers, faculty and guests.
Read the full article at timesofisrael.com.