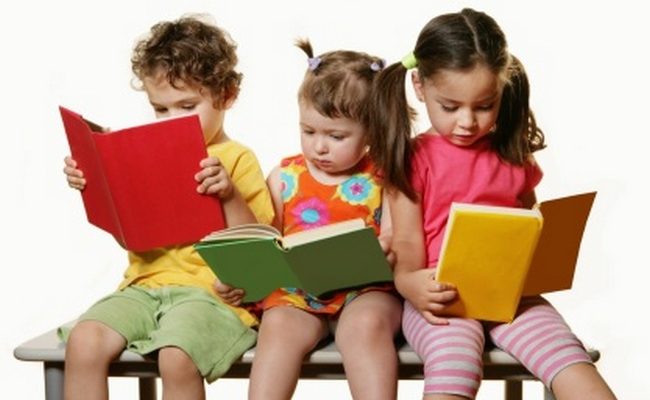 Part of LDS.net's Series:

So far our children's books article have focused on virtues that encourage children to be their best self. But what about being their best self with others? Teamwork is a crucial skill in the workplace and in school. Start early and help your children learn how to get along with one another and work together through these children's books on teamwork.
Ages 3-5
Joni and the Fallen Star
Joni and the Fallen Star by Cindy Jett Pilon and John Hazard is about Alkaid, a star who has fallen out of the sky and can't get back up! Joni and all of her classmates need to work together and use their individual talents to help Alkaid return home.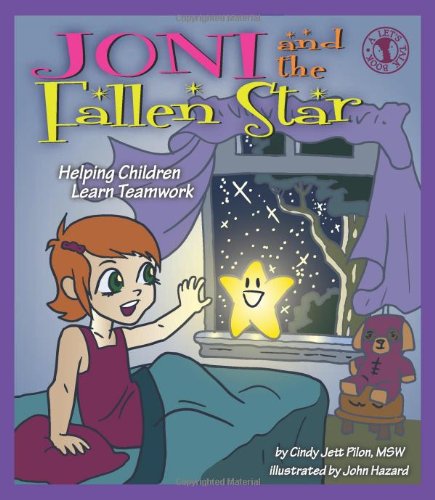 Talk and Work It Out
Talk and Work It Out by Cheri J. Meiners teaches children how to get along with one another. In simple language, this book explains how to speak, listen, and resolve problems with others.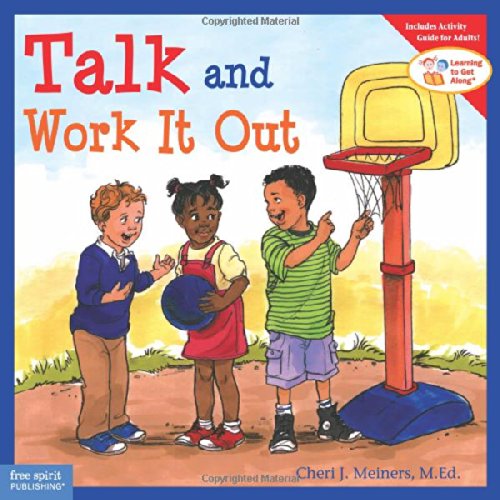 Sophie and the Perfect Poem
Sophie and the Perfect Poem by Sean Covey and Stacy Curtis is about Sophie, whose new assignment for class is to write a poem with a partner. But she is assigned to work with Biff, who is very mean. Sophie is sure things will go badly, but as she and Biff work together, they discover they have a lot in common and are able to use their different strengths to write an amazing poem.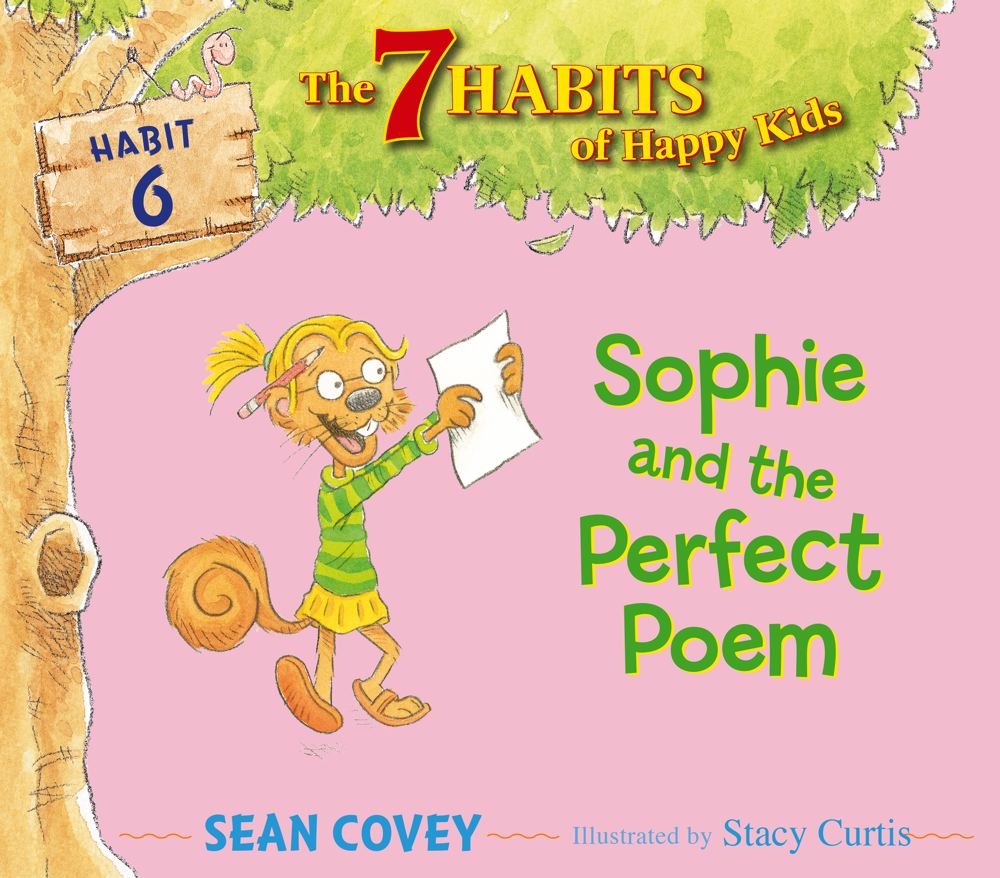 Pumpkin Soup
Pumpkin Soup by Helen Cooper is about three friends—a cat, a squirrel, and a duck—who always work together to make pumpkin soup. But when the duck decides he wants to stir rather than tip in the salt, an argument arises and he leaves. His friends try to make the soup by themselves, but it turns out disastrously. Eventually, they apologize and make delicious pumpkin soup together.
Ages 6-8
Teamwork Isn't My Thing and I Don't Like to Share!
Teamwork Isn't My Thing and I Don't Like to Share! by Julia Cook and Kelsey De Weerd is about RJ, who isn't very happy to be stuck in a group project with people who are bossy, messy, or don't do anything. But his soccer coach helps RJ realize that he needs to be a good team member both on and off the field.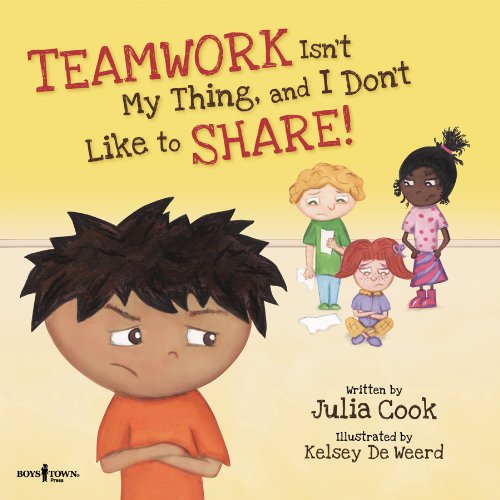 The Enormous Potato
The Enormous Potato by Aubrey Davis and Dušan Petricic is about a farmer who is harvesting his crop. But when he tries to pull an ENORMOUS potato out of the ground, he finds he can't do it. It takes the help of everyone on the farm, including a tiny mouse, to pull the potato out of the ground.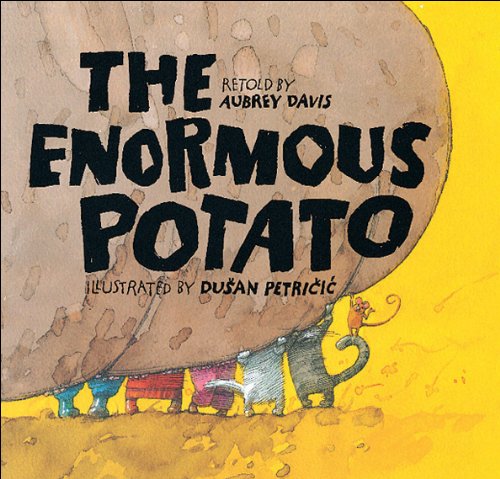 The Biggest Pumpkin Ever
The Biggest Pumpkin Ever by Steven Kroll and Jeni Basset is about two mice, Desmond and Clayton. Desmond wants to carve the biggest jack-o'-lantern while Clayton wants to win the Biggest Pumpkin contest, but they unwittingly pick the same pumpkin to use! However, through both of their efforts to help the pumpkin grow, they succeed in their goals.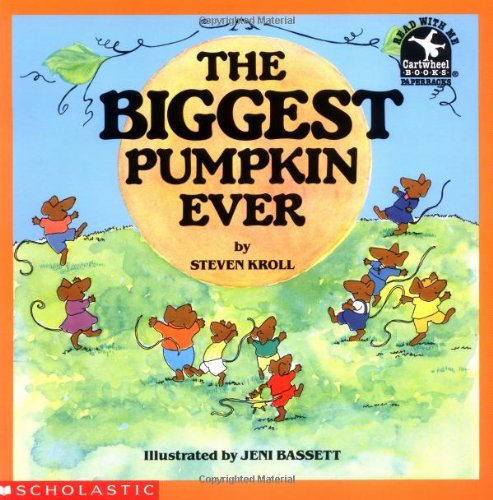 Journey to Juno
Journey to Juno by Ray O'Ryan and Colin Jack is about how Zack gets to visit the planet Juno with his Explorer's Club. Unfortunately, Jack is paired with a bully named Seth to explore the planet with. When Zack finds something really cool, he must decide whether to take the credit himself, or share it with his reluctant partner.
Ages 9-12
Volleyball Dreams
Volleyball Dreams by Jake Maddox and Jessica Gunderson is about Ramona, who loves to play volleyball but does not love playing as a member of the team. But when a plastic company threatens to remove her court, Ramona finds she needs to learn to become a good team member in order to save it.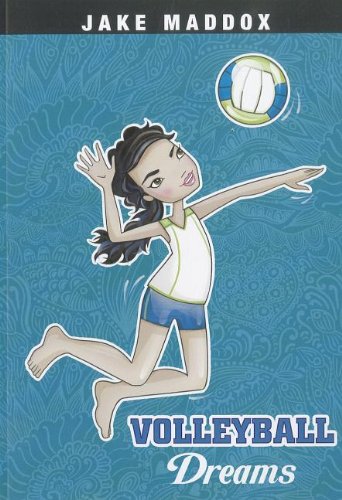 Behind the Bit
Behind the Bit by Jessica Burkhart is about Sasha, who has just been accepted onto her school's equestrian team. But her life takes a turn when Sasha learns that her riding partner is Heather, her worst enemy. Can Sasha and Heather work out their differences in order to help their team get accepted into an elite horse clinic?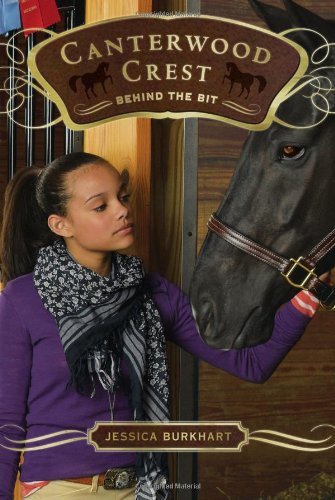 Game Changers
Game Changers by Mike Lupica is about Ben, an amazing football player who loses the quarterback position to the coach's son, Shawn. But even though Shawn looks the part of the quarterback, he isn't a good one. Nothing says teamwork like sportsmanship as Ben gets the opportunity to help Shawn and the rest of his team.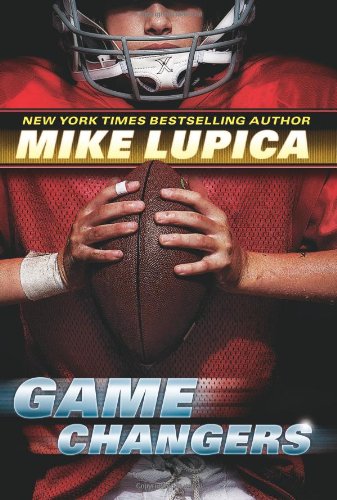 People will always need to communicate and work with others throughout their life. These books help teach children not only how to become better at working with others, but how to resolve problems and become better friends with people as well.