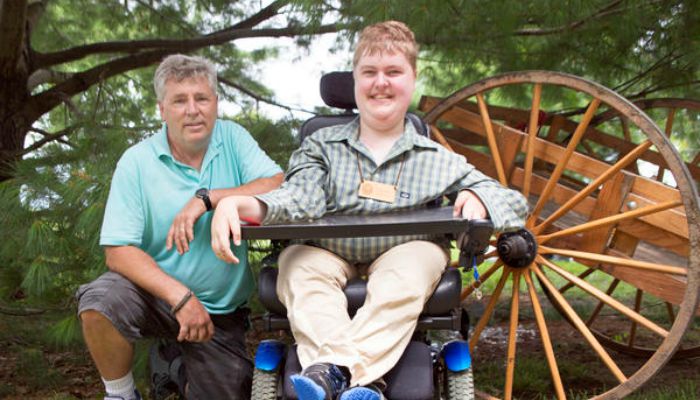 This article was originally published in Deseret News by DeeDee Squires. Below is an excerpt.
With a custom-built handcart and the love and service of fellow Latter-day Saints, Daniel Andersen was able to experience a youth conference and handcart trek, covering ground made sacred by early Mormon pioneers.
"When I think about the trek experience, I rejoice in the goodness of the service attitude of our church," he said.
On the trail July 23-25 in some of Missouri's most historic Latter-day Saint countryside, nearly 200 members of the Platte City Missouri Stake donned pioneer garb, set up camp, and pulled fully loaded handcarts to experience what early Mormon pioneers learned along the trek West. Daniel was amazed to be able to be one of them.
To read the rest of the article, go to Deseret News.