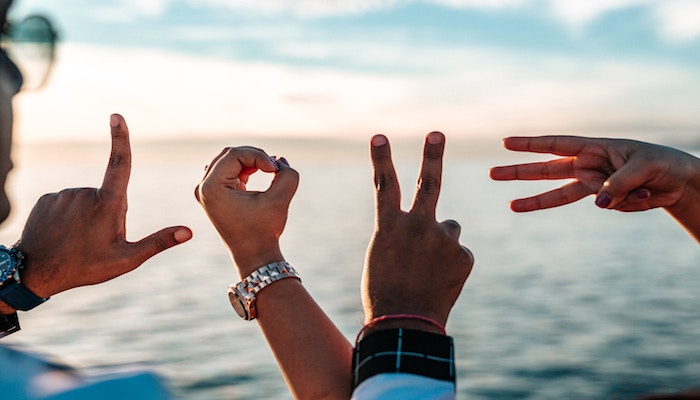 It's that time of year again. Love is in the air whether we like it or not. Whether you are married or dating or not, it's important to show love to all those we care about. Unfortunately, it is sometimes difficult to break away from our regular routines with our loved ones. Dinner and a movie don't need to be the default. I say, get creative!
Many seem to think that February, being the month of Valentine's Day, is a month for expensive dinners, ornate flower arrangements, and artisan chocolates. We would all be lying if we said we wouldn't want to be the recipient of some of those things, but the reality of it is, some of us don't have the means to shower the significant others in our lives with these kinds of luxuries. And even for those that do have the means, spending more doesn't necessarily convey to your better-half that you love them more. For this month of love and friendship, I suggest we do away with this practice.
Showing love doesn't have to be expensive, in fact, those expressions of affection that are heartfelt and creative are often the more memorable. Our beloved apostle Richard G. Scott recounts a story in which he performed one such small, but significant act of love for his wife Jeanene.
First, he collected 100 round pieces of paper that he formed with a hole-puncher and then wrote her a message with one word on each piece of paper. He later found that she had preserved and cherished this small act of love in a scrapbook. He had no idea how much this little expression of love had impacted her.
This goes to show, you never know how much you might be brightening someone's life even with just a simple, small act. We all have the power to bring light into what otherwise might be a day filled with darkness for someone else.
So now that we've made it clear that the best way to show appreciation for the ones you love is in inexpensive ways you wouldn't expect, lets cut to the chase. Here are twenty ways you can surprise those who are dearest to you during this season of love (the best part is, they'll hardly cost you a dime!):
1. "Heart attack" their house or door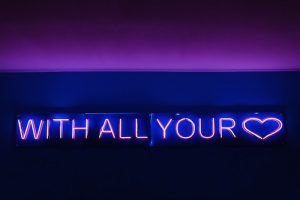 Get some construction paper, scissors, and markers and go to town. This can be a fun way to surprise someone. Another way to make this activity fun is to tape the hearts on the windshield of someone's parked car. It's a prank, but they won't even be able to be mad at you because it's a love prank!
2. Write a letter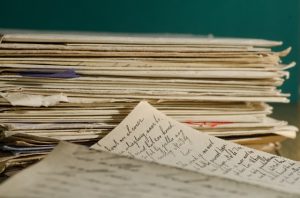 Although this is a rather obvious one, handwriting letters has become very uncommon. Taking the time to sit down and express your feelings to someone on paper is both thoughtful and romantic. Your loved one will appreciate that you took the time to express how you feel about that.
3. Offer to help with errands or chores
To someone who is overwhelmed and is always running to check things off their to-do lists this can provide a great deal of relief. Offer to help get some things done, or better yet, do them without asking, and surprise them even more.
4. Hide a note somewhere they will find it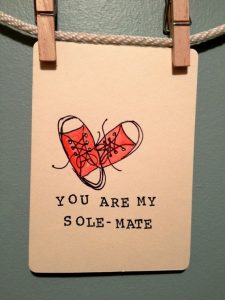 For this option, it's best to place the note somewhere they won't expect, like their wallet, or in their shoe. Making them punny can make this one all the more fun. If you were to choose the shoe option, it could be fun to include something about how you think you and your loved one "are a perfect pair."
4. Tell them how you feel in scrabble pieces
Every day for a week, tell them something you love about them a and spell it out in scrabble pieces. These can be bought online cheaply if you don't already have enough on hand. If glued to durable paper, these can also make creative home decorations. This would also double as a way to preserve the memory.
5. Set up a picnic in an unlikely place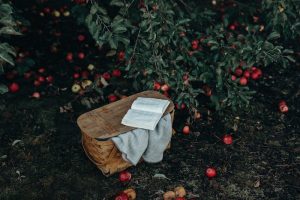 Set up a picnic somewhere they would never guess. You can do this outside or inside. A few options might be the kitchen floor, the back porch, the entryway of your home, or even on the roof if it's easily accessible.
6. Wisk them away
Take them on a drive to a predetermined spot and choose an activity to do once you arrive. You can look at the stars, watch a movie on a laptop or iPad, just sit and talk, and much more.
7. Build a fort
Need I say more? You're never too old for a good fort!
8. Love in a jar
Fill a mason jar with 365 notes. Not only is this a great way for your significant other to be reminded of how much you love them every day, but you can include, quotes and activities to do together as well. It's a gift that just keeps on giving…at least until the notes run out.
9. Let them have a lazy day for no reason at all
Pamper them! Make them breakfast in bed, put on their favorite movie, draw them a bubble bath; the possibilities are endless. The key to this one is to not allow them to lift a finger all day.
10. Go to your nearest animal shelter and volunteer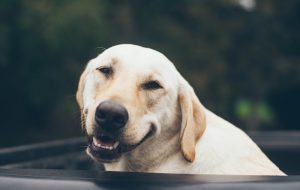 Who doesn't love to play with puppies? This one is pretty self-explanatory.
11. Bake their favorite treat
Whatever it is, find the recipe, or the box and make it for them. Ideally, you can do this while they are gone, so when they walk in the door the house will smell like their favorite treat.
12. Don't complain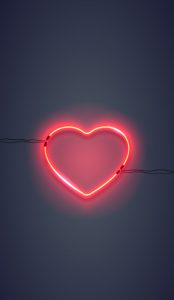 Make an effort not to complain or criticize in the slightest. Where the spirit resides, love can abound.
13. Plan a night out or in with friends
Get in contact with some of your beloved's friends and invite them over for a movie night, or send them all to your better half's favorite restaurant. Time with friends can be hard to coordinate with our busy schedules, so instead of leaving them to wonder when they will have time for it, make it happen for them. It's not necessary for you to be in attendance, but you can if you so choose.
14. Morning frost
If you live in a place where it's cold, it is likely that you have to deal with the annoyance of scraping frost off your car off in the morning before work. Surprise your loved one by doing it for them.
15. Scavenger hunt
This can be an activity for just you and your significant other, or the entire family. You can choose to do it in your house, or if you have more time, it can be spread out across several locations. A fun way to do it if you have the time is to choose locations that are significant to you as a couple.
16. Face masks
Face masks are fun and inexpensive. You can buy individually packaged ones cheaply at any drug store. It's never a bad time for a little skin rejuvenation. Your partner and your skin with thank you.
17. Take a love language test together
Look up one of the many free love language tests online and take them together. You'll learn more about how the other person likes to be loved.
18. Go to a local museum
There are many perks to this option, one of the main being that it is inexpensive. Museum dates can be nice because they are most likely different from your routine activities together. It gets you out of the house, and you just might learn something new.
19. Have a paint or water balloon fight
These activities would be best outdoors of course. Make sure the paint is washable, wear clothes you don't particularly care about, and have a blast.
20. Light a sky lantern
Sky lanterns are cheap and easy to light. Extra points if you find a heart-shaped one. Go to a park, light it together, and watch it float off into the distance.
If you have any other creative inexpensive ideas, please include them in the comments below