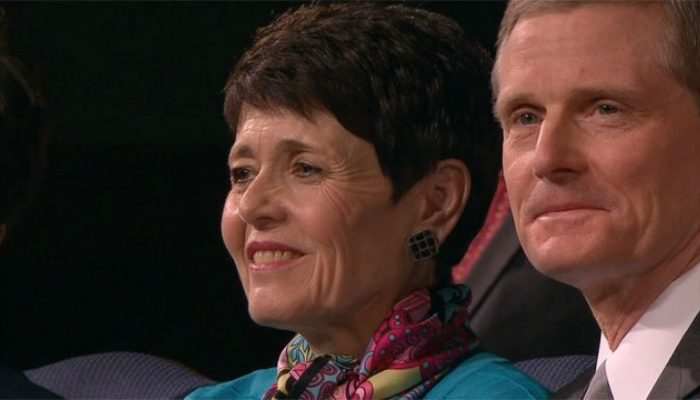 Last weekend, David A. Bednar of the Quorum of the Twelve Apostles, and his wife, gave a devotional focused on marriage in Sydney, Australia.
Elder Kevin W. Pearson, Pacific Area President of The Church of Jesus Christ of Latter-day Saints, and local Church leaders joined Bednar in the devotional, which they held to commemorate the 20th year anniversary of "The Family: A Proclamation to the World," which was published in 1995.
In the devotional structured mainly as a question and answer meeting, Bednar explained to those in attendance that in marriage—or any relationship—we must ask, "Lord, is it I?" In other words, we must be willing to look inside ourselves and discover if it is us who needs to change, rather than our spouse.
In every marriage, there are differences between the husband and wife. Mormon Newsroom reports that Bednar taught that we should rejoice in those differences and find joy from them. He said,
Divinely defined differences between a man and a woman in a marriage is the ultimate laboratory to become a disciple of Jesus Christ.
Susan Bednar echoed her husband's words as she told the congregation that changing another person is an extremely difficult task, especially since most people don't respond well to criticism. She counseled that it would be wise for an individual to look at his or her spouse and appreciate that person for who they are, recognizing that the divine differences experienced in marriage can work together for the good of the couple.
She stated, "If Christ is at the top of everything we do, many of the frustrations that we experience with one another don't seem to matter so much anymore. They're all put back into perspective and can be overlooked and forgiven."