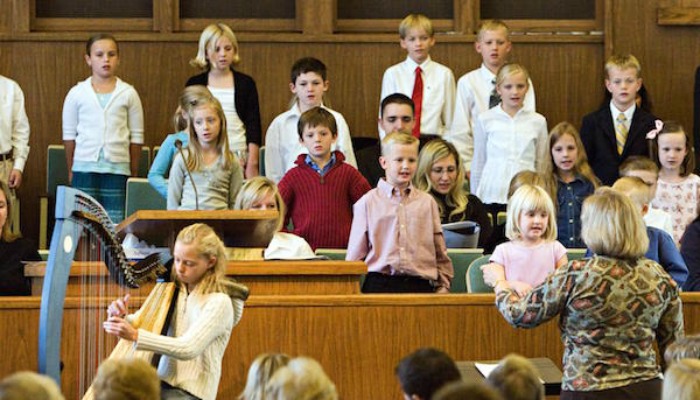 This article was originally written by Jeff Call for Utah Valley 360. The following is an excerpt. 
Years ago, I had the good fortune of interviewing Naomi Randall.
Who is Naomi Randall? You may not know her name, but you certainly know some of her work.
One day in 1957, Naomi Randall received a particular church assignment she would never forget. And one that would, and continues to, bless the lives of millions of people across the world.
LDS Primary Board President LaVern Parmley asked Sister Randall to write the words of a song to be introduced at an upcoming conference which had the theme, "A Child's Plea." At about 2 a.m., she awoke from a sound sleep and, after offering a prayer, the words flowed through her mind. She penned the following lines:
"I am a child of God, And He has sent me here. Has given me an earthly home, with parents kind and dear."
Sister Randall thought that sounded pretty good. Later that day, she wrote a couple of more verses and a chorus for what would become a timeless classic — one of the most popular and recognizable songs in the LDS Church — "I Am A Child of God."
Read Call's full article at utahvalley360.com.