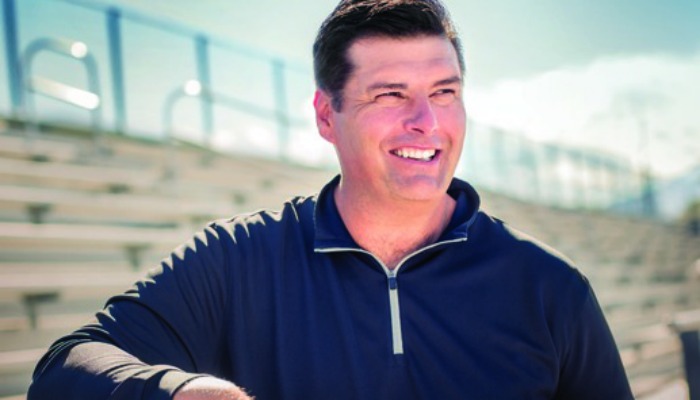 This article was originally written by Jamie Armstrong for LDS Living. The following is an excerpt. 
When former NFL star Scott Mitchell became a contestant on The Biggest Loser, NBC's weight-loss competition, he didn't realize he was playing perhaps the most important game of his life. While losing more than 120 pounds on reality TV transformed him physically, the experience also transformed him spiritually in ways he couldn't have imagined.
In the summer of 2014, Scott Mitchell stood in the center of the Los Angeles Memorial Coliseum. The former NFL quarterback had been on similar playing fields countless times during his 12-year professional football career. But this time, he was not throwing a winning pass in front of throngs of cheering fans. This time, he was being weighed on The Biggest Loser reality TV show in front of millions of viewers. Wearing nothing but a pair of shorts, the exposed and vulnerable Mitchell anxiously watched as the scale beeped and flashed until finally settling on a number. The six-foot six-inch former star athlete weighed 366 pounds
"I was in complete shock," he says. "I'd never weighed that much in my life."
But the shock didn't end there. Mitchell was also told that he was one of the unhealthiest contestants they'd ever had on the show.
"It was a blow to my ego to go from being a world-class athlete to being the biggest of The Biggest Loser contestants in terms of health," he recalls.
So what happened?
Glory Days
Growing up in the small town of Springville, Utah, Mitchell was a gifted athlete from a very young age. He was a high school football, basketball, and baseball star. He enjoyed a record-setting career as a quarterback for the University of Utah. And he defied the odds and made his childhood dreams come true when he was drafted into the NFL by the Miami Dolphins in 1990.
Read the full article at LDSliving.com.