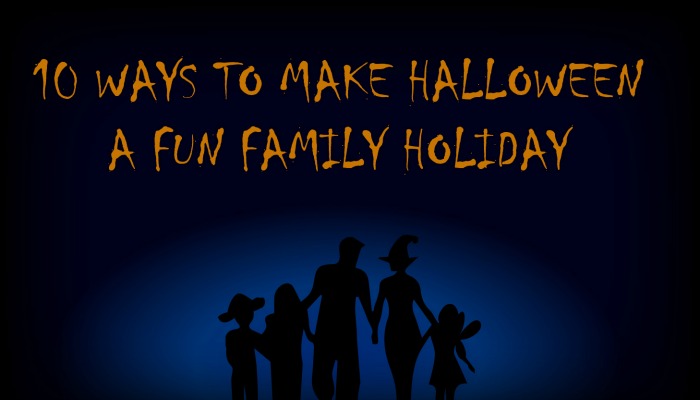 Halloween can be a wonderfully fun time of year full of candy and opportunities to play dress up for even adults, but for some children it's a time when all the unknown horrors that lurk in their nightmares show up in the neighborhood, at school, or their own yard.
With plenty of terrors already lurking around this holiday, here are 10 ways to make Halloween more fun and kid friendly.
1. Watch Funny Halloween Movies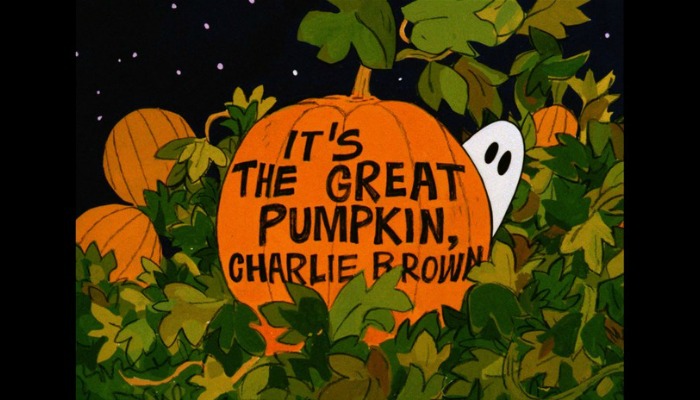 Who needs horror films? With classics like "It's the Great Pumpkin, Charlie Brown", "Scooby-Doo", "Arsenic and Old Lace", "Blackbeard's Ghost", or "The Ghost and Mr. Chicken", you can still watch movies together and get into the Halloween spirit without the ghoulish scares!
2. Have an Old Fashioned Halloween Party
Why not bob for apples, carve pumpkins, and have a costume party? Old parlor games like a donut on a string or gummy worms in whipped cream will make a night of squeals instead of screams.
3. Carve Apples Instead of Pumpkins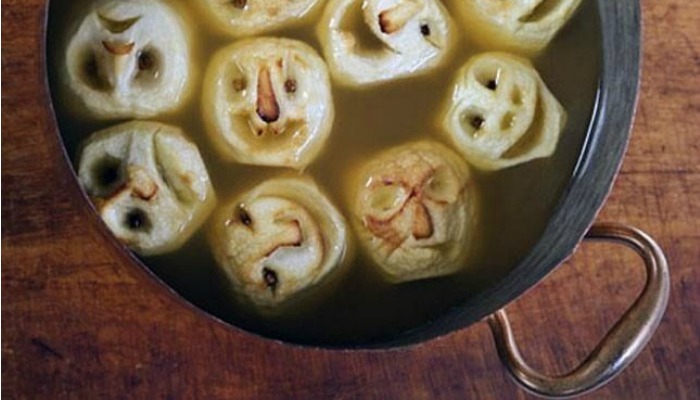 Carving pumpkins can be messy and intimidating for some parents to do with their kids. To mix it up, why not let kids carve apples? Soaked in a little lemon juice and salt, these creepy creations will turn into shrunken heads after just a few days, and the best part is they can be carved without a knife after a parent removes the skin, using a small spoon or a wooden dowel.
4. Gingerbread Haunted Houses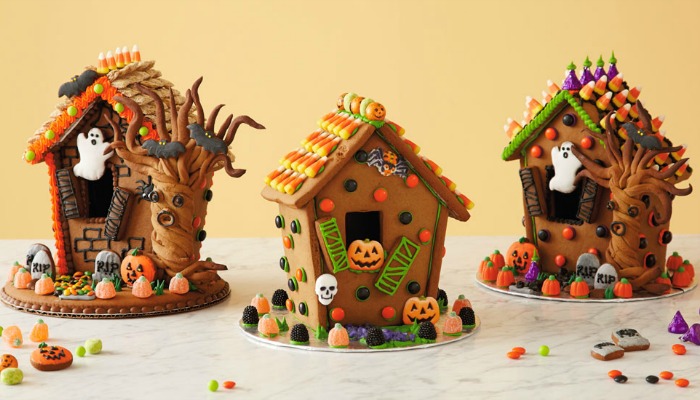 Much simpler than their Christmas counterparts, these haunted houses can be assembled using graham crackers instead of gingerbread, and the more crooked the better! Some places even make them as kits now, so if food construction's not your thing you can still get into the Halloween spirit.
5. Make Halloween Pillowcases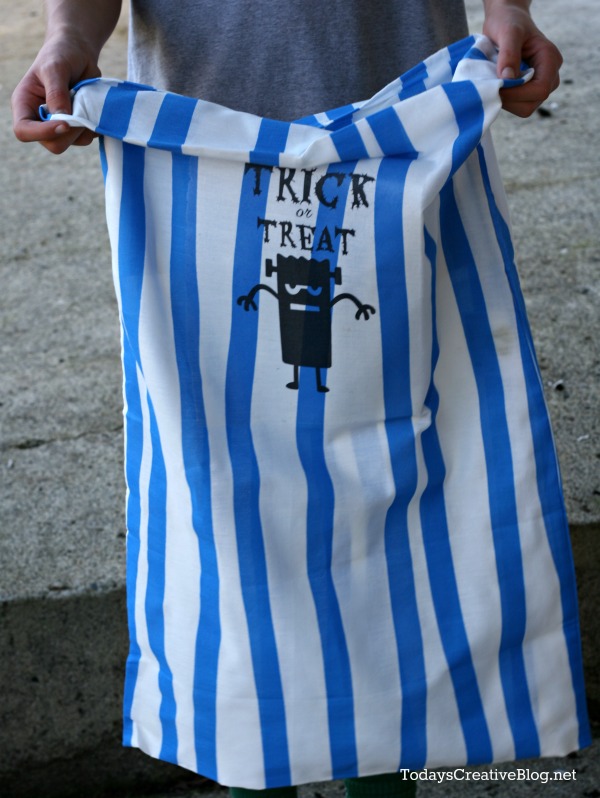 These are fun to decorate at the beginning of October or even earlier so your little ghouls can enjoy them for a whole month before using it as their trick or treat bag.
6. Have a Spooky Meal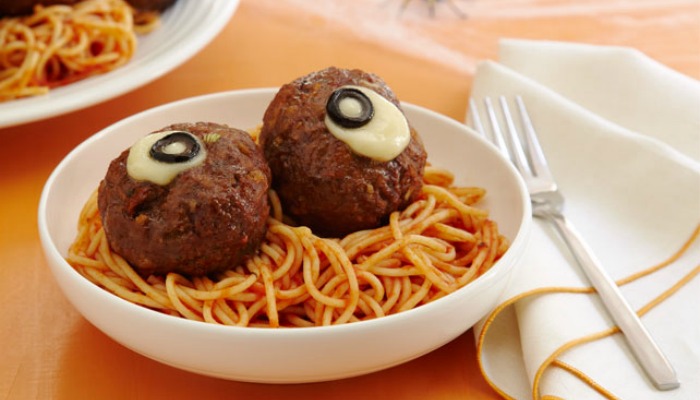 There are infinite possibilities for a Halloween feast, from renaming foods to 'eyeballs' (grapes) and 'monster blood' (tomato sauce) to making some terrifying mummy hotdogs and skeleton ribs. Food coloring is a wonderful addition as well.
7. Old Fashion Ghost Night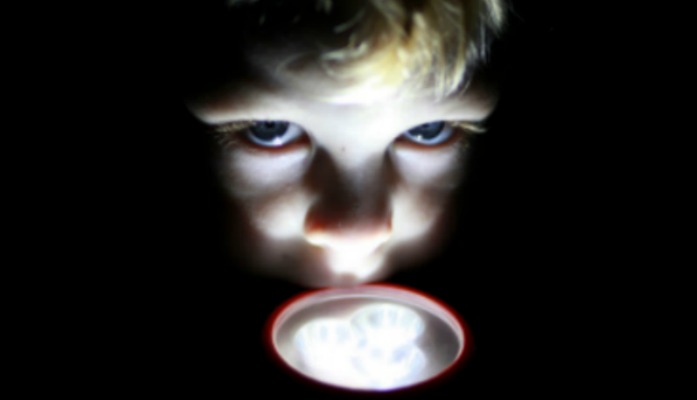 Easy to adjust for all ages, this is a chance to turn off the lights and sit around the camp lantern with flashlights and popcorn. Have everyone bring their favorite Halloween stories and settle in for a chance to talk and laugh without electronics or other distractions.
8. Go reverse trick or treating or caroling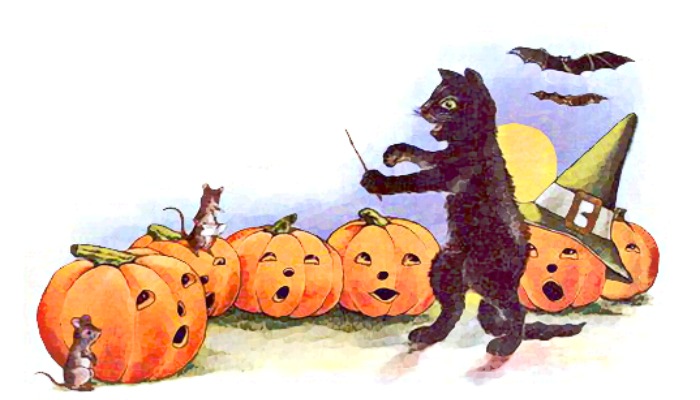 Take candy with you and go out Halloween caroling. Lots of fun lyrics can be found online. After you're done singing your ghoulish number, hand out candy to the audience. This is a fun way to let younger children get involved in the holiday without the dangers that sometimes come with regular trick or treating.
9. Make some creepy punch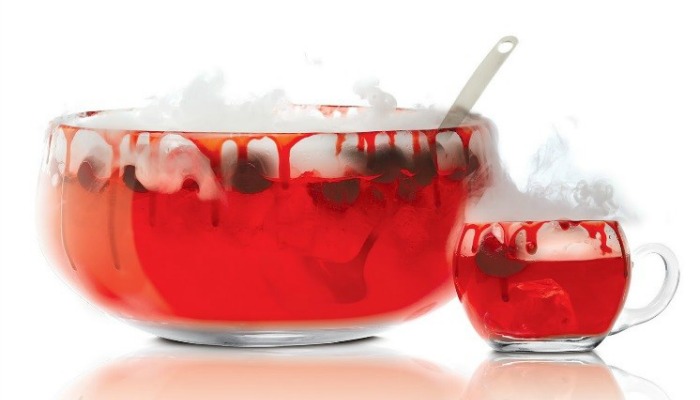 Add a little dry ice to some apple juice for a bubbly potion kids are sure to love! Another fun addition can be cranberry ice cubes for some 'blood cubes'. Our family even found hand and face molds that we love to float at the top of our witch's brew.
10. Halloween Traditions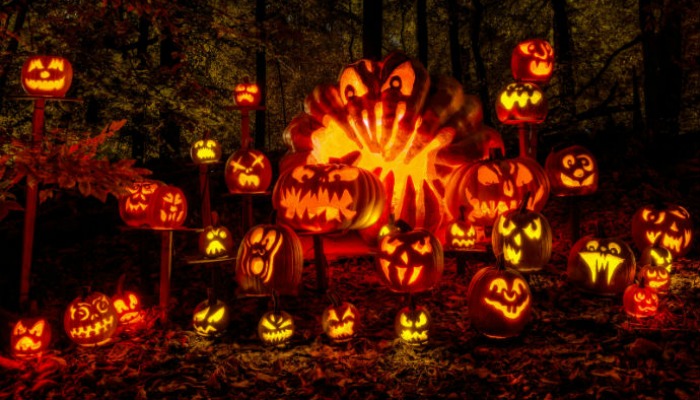 Invite extended family or friends to share their Halloween traditions with you, and you can share with them in a combined family home evening and holiday celebration.
What are some fun and not-so-spooky traditions your family has for Halloween?