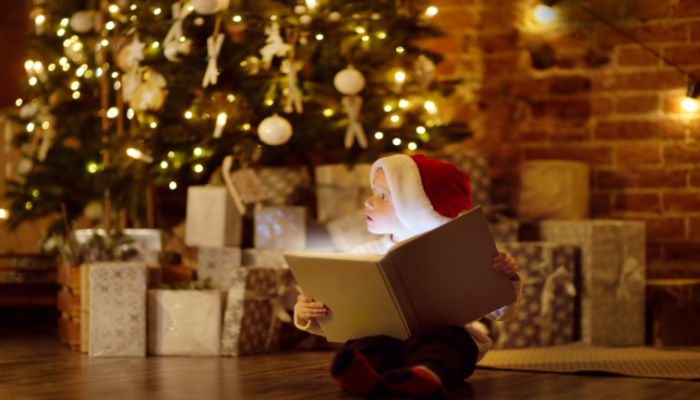 Christmas is finally here and you know what that means — I'm finally allowed to stay in my PJs all day without anyone judging me! It's truly a Christmas miracle, especially because my favorite pair of sweats literally leaves me feeling all warm and fuzzy.
But you know what else will leave you feeling all warm and fuzzy? These ten stories centered around Christmastime. From a story about a little girl who desperately wants a dress despite her family's less-than-comfortable circumstances to a tale about the cutest ever group of mice that help a distressed tailor (see what I did there?!) make ends meet during the holiday season, these Christmas stories will leave you gooier than a chocolate chip cookie.
"A Christmas Dress for Ellen" by Thomas S. Monson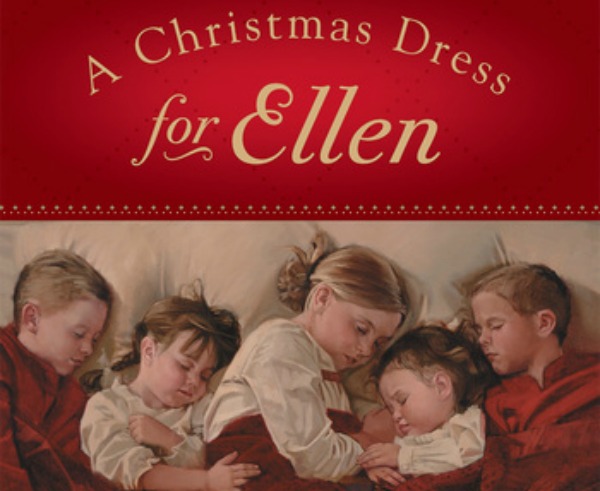 Google Book Summary: "What would you do if Christmas was approaching and you had no money? What if your children were dreaming of Christmas stockings filled with treats and gifts, but you had noting to offer them? And then, how would you feel if, very early on Christmas morning, a knock came at your door, and several crates were waiting for you? President Thomas S. Monson says that he can always tell when a story is good because he can feel his throat tingle and tighten up. A Christmas Dress for Ellen is one of those stories. It will be the perfect Christmas gift for famillies to enjoy together . . ."
Buy the illustrated version (or read for free with a 30-day trial of Deseret Book's eBook service) 
here
, an unillustrated version
here
, or listen to President Monson tell the story himself
here
.
"The First Christmas Tree" by Henry van Dyke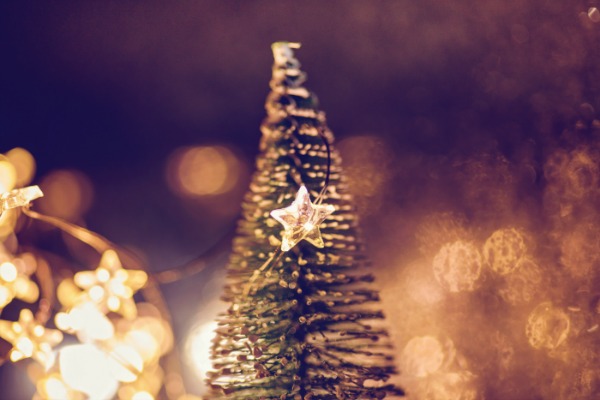 Amazon Review: "In this volume of Christmas stories and prayers, we read of courage, generosity, and the triumph of light over darkness from The First Christmas Tree, a magical tale of the Thunder Oak and the false god Thor, to the lyrical story of The Christmas Angel in the Country Beyond the Stars.
Destined to become a Christmas classic for the whole family, The First Christmas Tree and Other Storieswill inspire us all, in the words of Henry Van Dyke, 'to live Christmas not just Christmas day.'"
"The Gift of the Magi" by O. Henry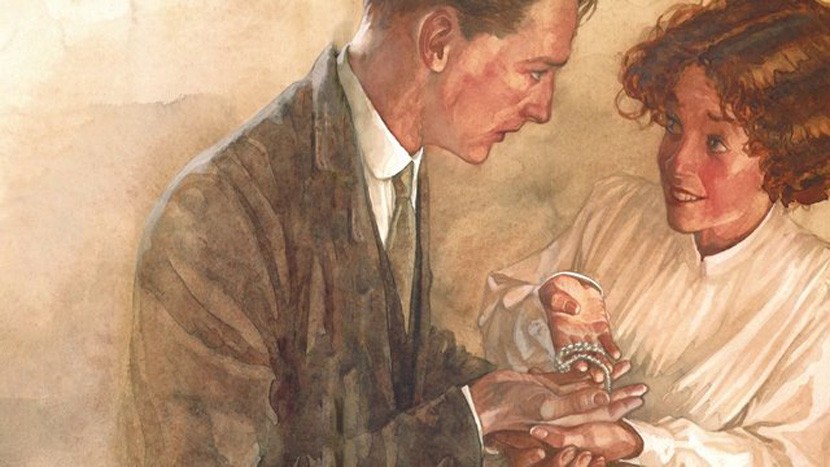 School Library Journal Summary: A "classic short story in which a young husband and wife each, unbeknownst to the other, gives up a most treasured possession to buy the other a wonderful gift. The gifts, of course, are useless as a result, but the couple's love is presumably all the stronger." This sweet story about sacrifice is a Christmas favorite.
"The Last Straw" by Paula McDonald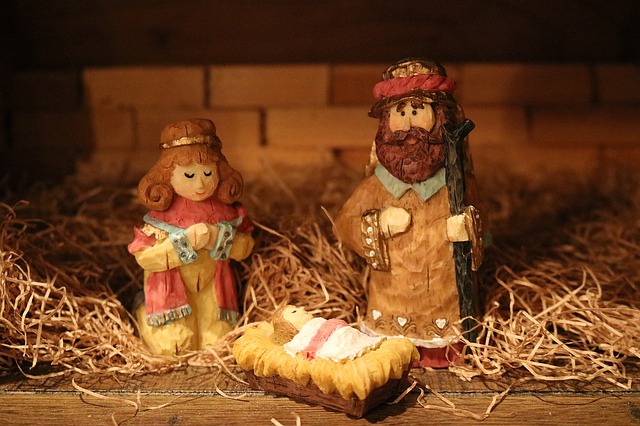 Dove Summary: "It's Christmas break at the McDonald house, but silent nights—and days—are nowhere to be found. With the children's constant bickering, pretty packages and a sweet-smelling tree don't come close to filling the McDonald home with the true spirit of the first Christmas. Then Mom remembers an old tradition of building a soft bed for Baby Jesus one straw at a time. Each time someone secretly does something nice for another family member, he or she gets to add a single straw to the manger. Soon the children's quarreling and negative feelings subside and the homemade crib is overflowing. But for one family member, a required act of kindness becomes more that he can take."
This story about loving others and sacrificing—especially when it's hard—is a tear-jerker (happy tears!) that will leave you feeling warm and fuzzy the rest of the day and/or year.
Read it here.
"The Legend of Babushka" — A Russian Folktale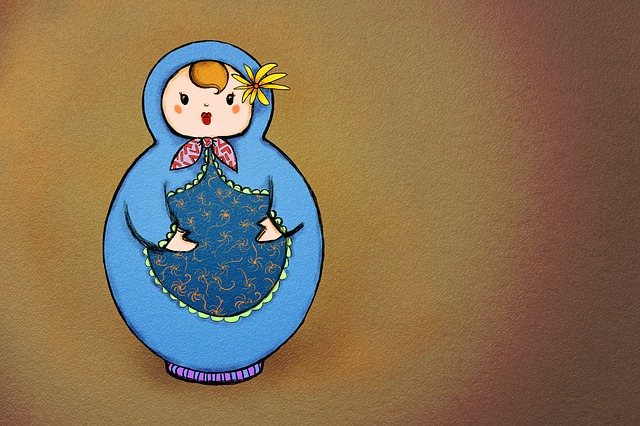 Summary:
Admittedly, this Russian Christmas tale may not exactly leave you with the "warm and fuzzies," but its lesson is so fantastic that it's still 100% worth a read. Much like the Bible's Martha, Babushka does not focus on the "
good part
"—she rejects the wisemen's initial offers to go see the newborn Christ because she needs to clean her house first and find a toy fit for a king. She waves off their invitations, insisting that she'll come tomorrow, only to find that by then, it's too late. Again, not exactly the happiest-ever ending, but its moral is valuable: as Christ's own apostles
demonstrated
, we must forsake all and follow Him.
"The Mitten" by Jan Brett
Amazon Summary: "When Nicki drops his white mitten in the snow, he goes on without realizing that it is missing. One by one, woodland animals find it and crawl in; first, a curious mole, then a rabbit, a badger and others, each one larger than the last. Finally, a big brown bear is followed in by a tiny brown mouse and what happens next makes for a wonderfully funny climax."
Buy it
here
or listen to the book's author, Jan Brett, narrate it in the video above.
"The Nutcracker and the Mouse King" by E.T.A Hoffmann
Wikia Summary: "The story concerns a girl named Marie, who is given a nutcracker which looks like a soldier on Christmas Eve. That night, Marie witnesses a battle between her dolls, under the leadership of the Nutcracker, and mice whose king has seven heads. The following day, Marie finds out that the Nutcracker was once a young man who was cursed by the Mouse Queen. Further battles between the Nutcracker and the Mouse King take place before the rodents are defeated and the curse is finally broken."
Read it here.
"The Other Wise Man" by Henry Van Dyke
Intro Summary: "You know the story of the Three Wise Men of the East, and how they travelled from far away to offer their gifts at the manger-cradle in Bethlehem. But have you ever heard the story of the Other Wise Man, who also saw the star in its rising, and set out to follow it, yet did not arrive with his brethren in the presence of the young child Jesus?"
"The Tailor of Gloucester" by Beatrix Potter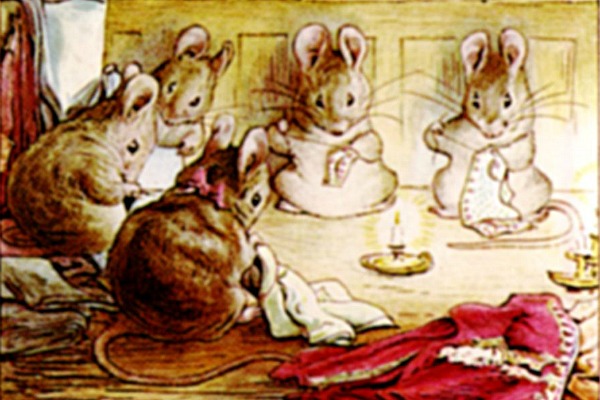 Amazon summary: "The Tailor of Gloucester was first published in 1903 and tells the story of a poor tailor trying to survive in his freezing workshop over a hard winter. He has a terribly important commission to complete for the Mayor of Gloucester's wedding on Christmas Day but is ill and tired, and before long is running out of food and thread, as well as time! How will he possibly complete the beautiful coat and embroidered waistcoat? Luckily, there lives in the dresser, some very kind and very resourceful mice who set about helping the poor tailor with his work. Not only are they exceedingly helpful, but they are also, luckily, far far too clever for the tailor's sly cat, Simpkin."
An image-free version is available for FREE on Kindle OR if you want to read it with classic vintage images, check out Project Gutenberg's website.
"Papa Panov's Special Christmas" by Leo Tolstoy (based on story by Ruben Saillens)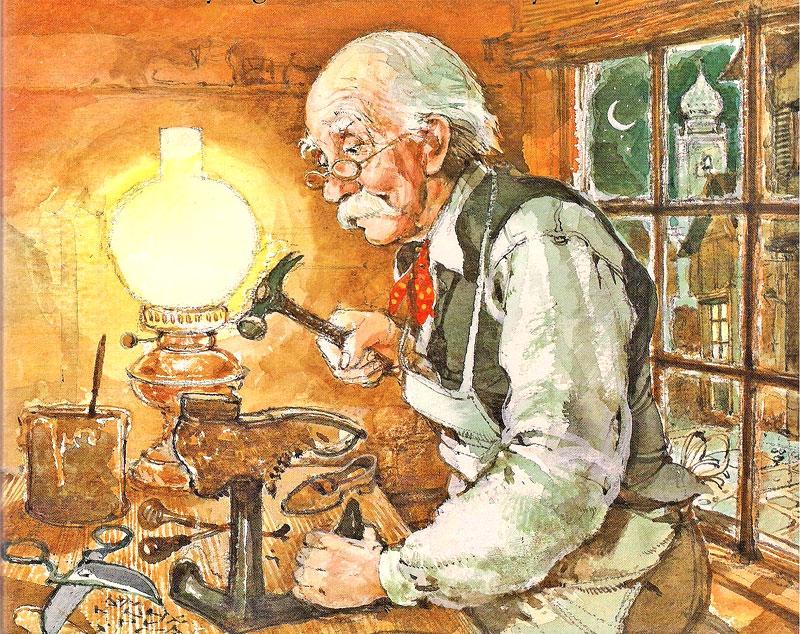 Amazon summary: "Papa Panov's Christmas wish is to worship the Christ Child and give Him the finest pair of shoes he's ever made. In a dream on Christmas Eve, he's promised that his wish will come true, but he must watch carefully. What follows is Papa Panov's most joyful Christmas as he learns that the best way to celebrate the Savior's birth is by following His example."
Read it here.
I hope these stories can bring the Christmas spirit (and the warm and fuzzies) into your homes as we all strive to remember and celebrate the real reason for this beautiful day — the birth and life of our beloved Savior, Jesus Christ.