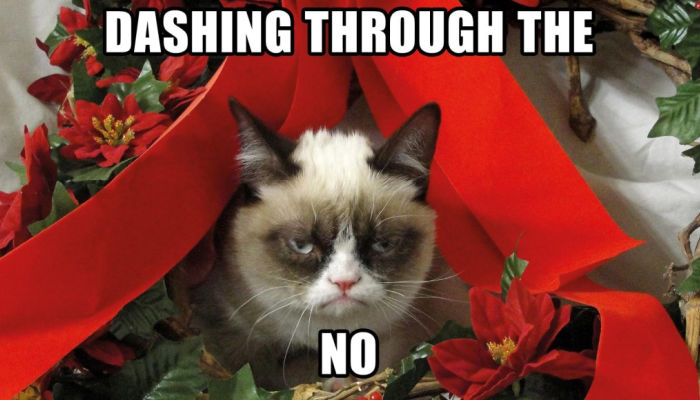 We can all use some Christmas music we've never heard before to spruce up our playlists and save us from another year of hearing "All I Want For Christmas Is You" seven hundred times.
Here are my recommendations for this year:
All Things Are Possible
Melanie Penn, The Arcadian Wild
Melanie Penn's 2019 EP Immanuel, looks at the nativity from the point of view of several of the most important people there. Her opening song from Gabriel's perspective doubles as pure Christmas inspiration.
The Cherry Tree Carol
Train
A classic Christmas carol, the Cherry Tree Carol has all too often been set aside in favor of more durable classics. Train's 2017 take revitalizes the standard.
Christmas 1915
Celtic Thunder
The now-classic tale of World War I peace on Christmas is retold in melancholy detail with an aching musical backing.
Christmas Always Finds Me
Ingrid Andress
This 2020 single from up-and-comer Ingrid Andress retells a childhood moving around and the important anchor Christmas played for her.
Christmas in April
Andrew Bird
For fiddler Andrew Bird, Christmas could not come soon enough this year as separation from his loved ones made him wish for Christmas all year.
Christmas Magic
The National Parks
Latter-day Saint pop-folk band The National Parks was always a natural fit for Christmas. Their 2019 single "Christmas Magic" only whets our appetite for more holiday music from the group.
Come on! Let's Boogey to the Elf Dance!
Sufjan Stevens
Sufjan Stevens has a vast collection of original Christmas music, but this eclectic number may pack more pure Christmas energy into its ping-ponging focus on K-Mart, Jesus and Mary, and Aunt Marie.
December Again
Phoebe Hunt
The ultimate anthem for those who love the Christmas season. The upbeat tune melds the joy of the family, sacred, and cultural elements of the season into a perfectly jaunty celebration.
Edelweiss
Ramin Karimloo
While "My Favorite Things" has long done double duty as a Christmas song, "Edelweiss" has started to frequent Christmas albums. If you've never thought of it as a holiday number, it may be time to look again. Ramin Karimloo's folksy adaptation brings it seamlessly into the Christmas canon.
Fa La La
Elizabeth Chan
Under-the-radar Christmas crooner, Elizabeth Chan breaks out with pure pop passion in her 2013 "Fa La La." The irresistible number combines a dancing saxophone with her refrain to "Celebrate the holidays for all."
Find My Way to Bethlehem
Carola
Popular Swedish singer-songwriter, Carola recorded a largely perfunctory album of Christmas covers in 2009, but buried is the personal and deeply-Christian plea to "Find my way to Bethlehem." If you want to find the spiritual ramifications of Christmas, look no further.
Heavenly Hosts
for King & Country
Pop-duo for King & Country produced their first Christmas album this year. The highlight is "Heavenly Hosts." Inspired by the line from "Silent Night" the two imagine being present for the appearance of angels to shepherds.
Hey Moon
Sidewalk Prophets
If you like your Christmas music wringing out every ounce of nostalgic charm it can, you won't want to miss this 2013 number from contemporary Christian music band Sidewalk Prophets.
In the Virgin's Womb (Reprise)
Sister Sinjin
Folk Duo Sister Sinjin describes their creative process not as flowing "into the limitless space . . . around ourselves," but rather "what's found after everything else has been drained." This stark song is the height of that, the core of Christmas when everything else has been stripped away.
I Wanna Be Santa Claus
Ringo Starr
Both John Lennon and Paul McCartney have classic post-Beatles Christmas songs. But it's possible the best of any of those was recorded by none other than Ringo Starr in 1999.
Let Me Be The Fairy on Your Christmas Tree Tonight
The School
If fireworks blew off the roof of Santa's workshop, you'd most likely get an unrelentingly cheery number like this one from Welsh indie-pop band "The School."
Let's Unite the Whole World at Christmas
James Brown
The Godfather of Soul may be best known for his smooth love songs, but there may be no better year to resurrect his sweet earnest 1968 plea to "Unite the Whole World at Christmas."
Must Be Santa
Bob Dylan
If you like your Christmas music with Nobel Prize winners and accordions might I suggest Bob Dylan's lightning-in-a-bottle reimagination of the forgotten classic, "Must Be Santa."
The Night Before Christmas Song
Gene Autry, Rosemary Clooney
If the Christmas genius behind "Rudolph the Red-Nosed Reindeer" and star of "White Christmas" came together nearly seventy years ago to set the most famous Christmas poem to music, do you think you would have known about it? Now you have.
Quarantine Christmas
John Lindahl
This on-the-nose rumination about an unusually lonely Christmas from up-and-comer John Lindahl will either hit the spot or hit too close to home. But it's too honest and catchy to not include.
Refugee King
Liz Vice, Hannah Glavor
All too often the Christmas story seems to end at the nativity, forgetting that almost immediately Mary and Joseph were forced to run for their lives. This tender longing retelling from gospel singer Liz Vice picks up the story from there.
Santa Claus Got Stuck (In My Chimney)
Ella Fitzgerald
"Santa Claus Got Stuck" is not the best Christmas song from the First Lady of Song (That would be Sleigh Ride). But it is an unfortunately forgotten one for too many. If you're looking to spruce up your playlist, be sure to check it out.
Sparklejollytwinklejingley
Elf: The Musical
For those of a certain generation, the quintessential Christmas movie is Will Ferrell's "Elf." If you're one of those you'll want to know it was turned into an even more energetic Broadway musical. The entire soundtrack is worth your time. But the highlight is the elf motto "Sparklejollytwinklejingley."
Sparrow in the Birch
Crofts Family
Unfortunately Latter-day Saint folk band "Crofts Family" didn't make much of an impact with their lone Christmas album. But you can still benefit from this contemplative, endlessly replayable story of the bird outside their Christmas window.
Will I See You At Grandma's House?
Jon and Valerie Guerra
For big families, Jon and Valerie Guerra capture the energy and magic of all coming to one place singing lines such as "come prepared to sing a song for all of us to hear, doesn't matter if you haven't played for several years" over a surging piano and guitar accompaniment.