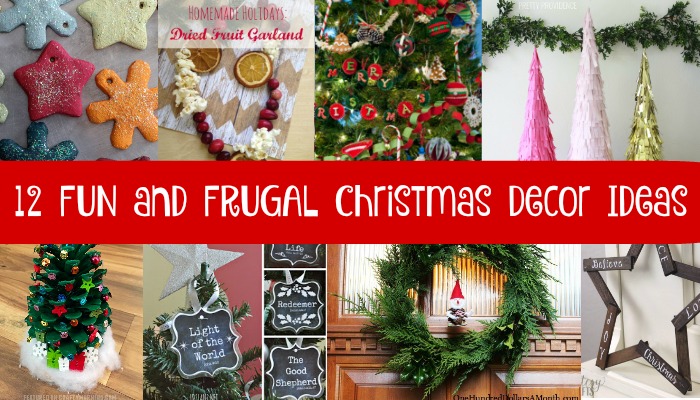 Let's face it—with all the funds typically going to gift-giving during the holiday season, most families don't usually have a lot left over to spend on Christmas decor. However, this doesn't mean your place has to look like Cindy Lou Who's living room—post-Grinch.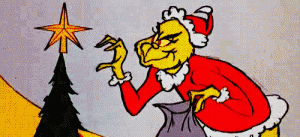 From thrifty 3-D paper snowflakes, to kid-friendly salt dough ornaments, we have found some incredible DIY decor that won't break your budget. And it may even make your home so festive that even the "Grinchiest" family member will approve.
While you can buy a similar decoration at a trendy home decor store, why not just use some wire hangers, metal clips, and dollar store ornaments to fashion your own—for just a few dollars?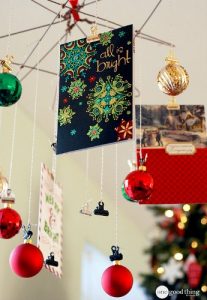 What's cheaper than a few sheets of white paper? And no Cricut needed…just a few snips with the scissors, some glue and staples, and you could turn your home into a festive winter wonderland!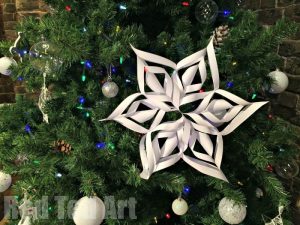 Why spend $30 (and up), when you can spend $5? Just clip a few branches off the nearest evergreen, wire it on to a wreath form, and you have that extra cash to buy at least one thing on your teen's EXPENSIVE Christmas wish list!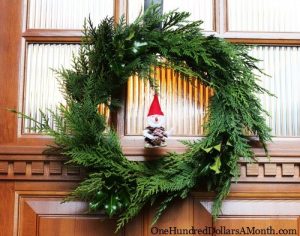 Add a more modern feel to your home with tissue paper fringe Christmas trees. Just a dollar for several sheets of tissue paper makes these trees trendy and easy on the pocketbook!
Put together this Christmas star (without nails!) and you can add a rustic touch to your home this holiday season. Make use of stain/paint you already have on hand, and the project will be even more budget-friendly.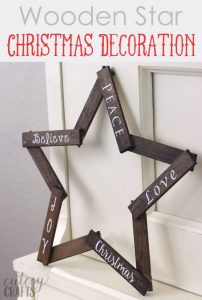 From popcorn garland, to paper chains, to gingerbread cookie ornaments, here are some ideas at Homemade Christmas that will be sure to inspire you to create a one-of-a-kind, homemade Christmas tree this year!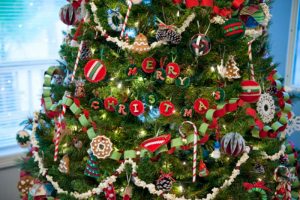 If you have a vinyl cutter, these signs would be a fun addition to your Christmas decor (not to mention the fact they are reversible and can be used for another holiday—score!) Kaysi, a Mormon mom and blogger from Keeping it Simple, provides step by step instructions on how to construct this awesome DIY project.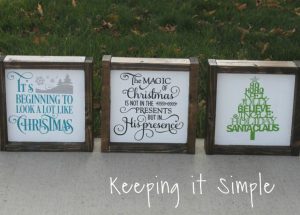 You know those tomato cages just sitting in your garden shed? Well, with a few supplies from the dollar store, they can easily be transformed into mini Christmas trees. Now that's some thrifty holiday curb appeal for sure!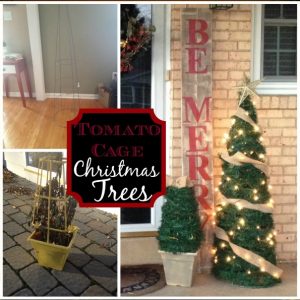 Without a doubt, it is important to keep our minds on the true reason for Christmas, and what better way than with these names of Christ ornaments for your tree.  Similar decor can be purchased at a well-known bookstore, but make it for much less with these free printables from LDS Lane.
It's time to introduce your kids to the age-old tradition of salt dough ornaments! You might still have yours from the "days of yore"…and this classic ornament hasn't gone out of style.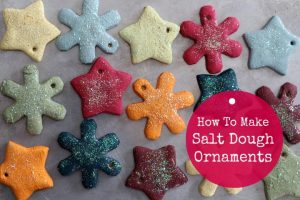 Festive, fruity and frugal, this dried fruit and popcorn garland is a fun and rustic way to decorate your tree this year! And it smells great, too!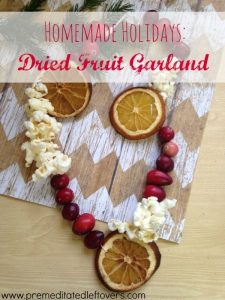 Pinecones are, well, FREE…so this has to be one of the most inexpensive Christmas DIY crafts on the list. With a little paint and some baubles you have hanging around in your jewelry box or junk drawer, you could have a few cute mini Christmas trees created in no time!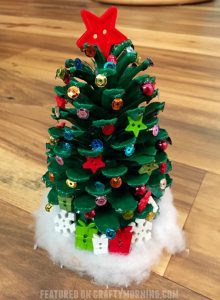 So there you have it! Twelve thrifty ways to spruce up your home this holiday season. We hope these ideas will stretch your dollar further and foster fun memories for your family at this special time when we celebrate the birth of our Savior.