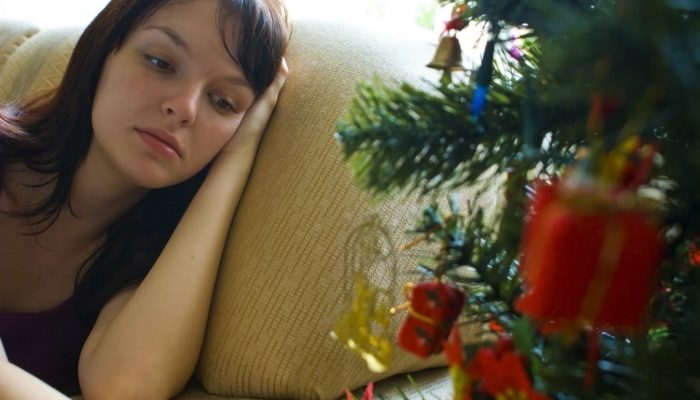 Are you excited or anxious about the approaching holidays?
Following is holiday advice that my husband and I used to help ourselves survive the holidays one tough year.
Several holidays ago, our joyful anticipation jumped right out the window as our family faced another devastating loss.
I became more aware of other people who struggle with a vast array of stressful holiday issues: grief, loss of loved ones, health issues, financial pressures, loneliness, dysfunctional family situations, unfulfilled expectations, fear, oppression, depression.
The list of holiday blues really is endless since each person is unique with individual challenges.
I'm grateful that we decided the best how, when, and why for our family to celebrate the holiday.
 Intentionally choosing how we experienced that holiday season became cathartic for us.
While holiday seasons are still tough for me, our family holiday tips brighten my feelings of loneliness and grief.
1 – Plan for the Day and Keep It Simple.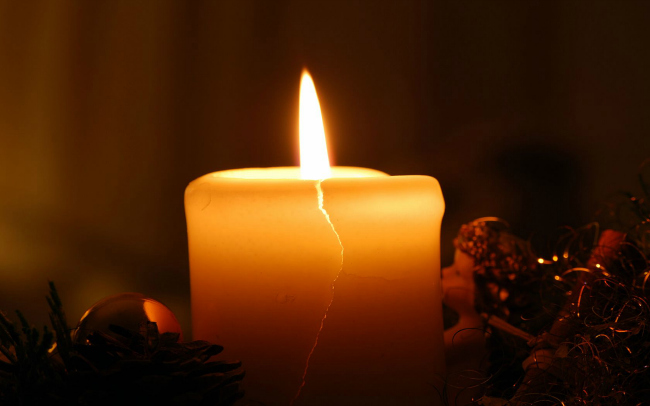 Keep expectations for yourself, others, and the holidays balanced and realistic. If past holidays haven't really worked out for you, then try something new and celebrate the holidays in a new way!

Don't overdo it! Watch over scheduling, overspending, and overeating which zaps the holiday spirit.
Thinking we would spend Thanksgiving and Christmas wallowing in our grief troubled us. But, we couldn't handle glitzy, excited celebrations either.
We decided we would do one thing to celebrate each holiday.
So for Thanksgiving, Anthony and I had pasta for dinner and decided to visit several widows at the nearby retirement center.
Our favorite visit was with one lady whose major holiday complaint was that she couldn't eat her salad because she didn't have teeth.
Those few hours of laughter and reality checks with those ladies really cheered our souls.
My sister came to visit us for Christmas, so on Christmas Day, we took her to see some beautiful scenery and then she and I went to a movie.
2 – Do the Holidays at Your Own Pace.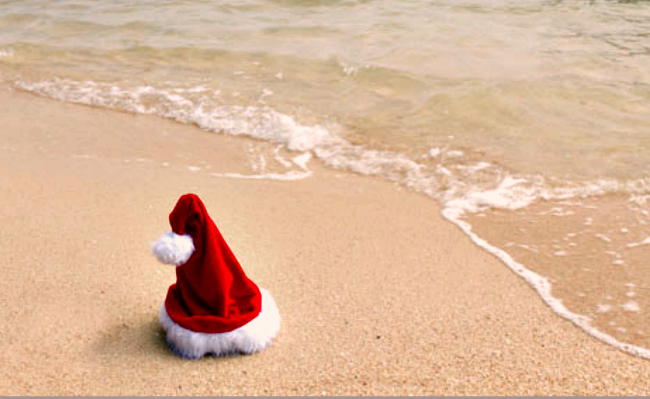 Make a list prioritizing what's most important to you. This makes tasks manageable and you can decide what less or unimportant things can be tossed this year.

Just say "No"! Value yourself and your sanity!  After deciding what your priority items are, you can decline superfluous activities and responsibilities. Say "no" to extra financial burdens that will depress you when the bills arrive. You can say "no" gently to extended family members by inoffensively explaining your situation. Say "no" to a heavier workload.
Encompassed by grief, we didn't send Christmas cards, we turned off perky holiday music, and we decided to not exchange gifts.
We hurriedly set up a Christmas tree before my youngest sister flew 3,000 miles to be with us for Christmas.
Because we had a semi-haphazard plan in place to "celebrate" Thanksgiving and Christmas, we didn't stress about anything else.
My memories of that Thanksgiving and Christmas are pleasant and without regret because we did do one or two things that were important to us.
3 – Allow Yourself to Feel-Sad, Bad, or Even Glad.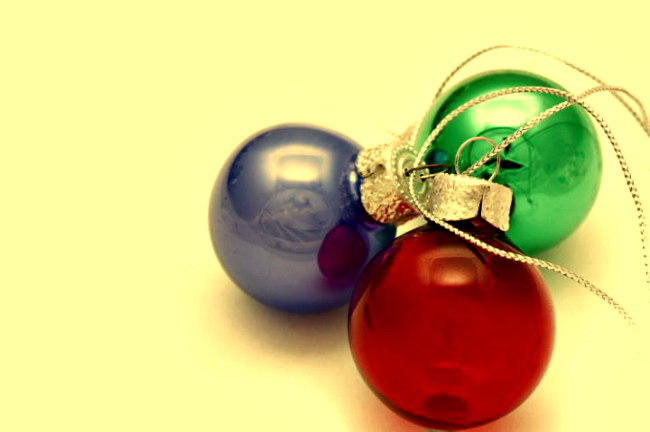 Feel your feelings instead of bottling them up. Process emotions healthily through positive activities like exercise, listening to music, taking a walk, meditation, prayer, etc. Spend time in the sun or bright lights to reduce seasonal depression. If you have intense, explosive emotions, find a safe place to release them. Do not victimize anyone.

When possible, enjoy the present by living in the moment instead of comparing today with the good old days. Look optimistically to the future.
I felt extremely guilty that I didn't feel excited about the holidays.  I finally decided it was ok (and important) to feel what I felt.
I shocked myself at how easy it was to decide to not send out Christmas cards. I'm pretty sure it didn't ruin anyone else's holiday season to not receive a card from us!
When I needed one, I found a quiet spot to be alone.
When Anthony and I needed to talk things out, we went to our special spot on the beach. Responsibly honoring the crazy emotions together brought us closer to each other. We talked through the anger, held hands through the tears, and prayed for God's peace.  When it felt OK to laugh, we did.
4 – Don't Isolate Yourself.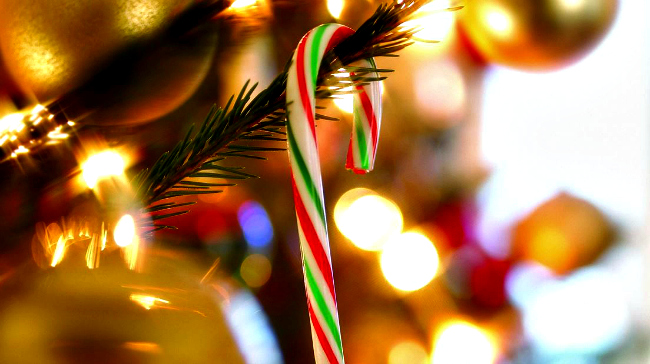 Make time for yourself. You can make time for yourself without isolating yourself from others.

Spend time with supportive and caring people. Contact a long lost friend or relative.

If you're feeling lonely, consider providing service to others. Volunteer during the holidays. Carol at an old folks' home. Bake cookies for the local fire department. Buy gifts for a shelter or less fortunate family.

Learn forgiveness and acceptance. If friends or family members push your buttons, be realistic about spending time with them. Prepare yourself for the encounter so that you will be able to respond appropriately.  Prepare to even take a break from that person until your emotions can shift again.
We pretty much just wanted to be alone, but we felt so much better after choosing not to isolate ourselves.
We occasionally called loved ones or took a walk down the road saying hello to strangers.
Sometimes Anthony and I would take a drive and breathe in the fresh air.
We visited individuals instead of crowds. That helped us reconnect with humanity.
5 – Remember the Reason for the Season-Jesus Christ.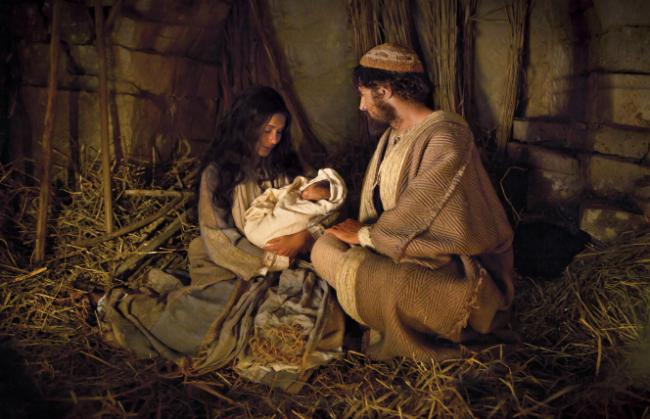 "Believe in God; believe that he is, and that he created all things, both in heaven and in earth; believe that he has all wisdom, and all power, both in heaven and in earth; believe that man doth not comprehend all the things which the Lord can comprehend" (Mosiah 4:9).

"Come unto me all ye that labor and are heavy laden, and I will give you rest" (Matthew 11:28).  "Look unto me in every thought; doubt not, fear not" (Doctrine and Covenants 6:36).

"They that wait upon the Lord shall renew their strength; they shall mount up with wings as eagles; they shall run, and not be weary; and they shall walk, and not faint" (Isaiah 40:31).

"And God shall wipe away all tears from their eyes; and there shall be no more death, neither sorrow, nor crying, neither shall there be any more pain: for the former things are passed away" (Revelation 21:4).

If possible, cultivate an attitude of gratitude.
I relied heavily on my faith in Jesus Christ to weather my storm.
Because I believe that we are children of a loving, eternal God, I placed faith and trust in Him.
As I acted in faith, by reading scriptures and praying to strengthen my relationship with God, peace filled my heart.
Jesus Christ suffered in the Garden of Gethsemane and on the cross at Calvary and there felt all of my pains and grief. I felt His compassionate mercy in my time of grief.
Eventually, my tears fell less frequently and His hope filled my heart.
I am so grateful for a time of year devoted to celebrating Jesus Christ's birth! I'm also grateful that there are many many ways to celebrate His birth in ways that are meaningful and individual. I love Him and appreciate His peace in my life.
One of His Apostles, Elder Jeffrey R. Holland shared some thoughts for those of us who feel like "broken vessels" at times throughout our lives.
May your holiday season be filled with all the love and peace possible!
My Christmas wish for you is that you feel the gentle, compassionate arms of the Savior around you during this holiday season and throughout the coming year!