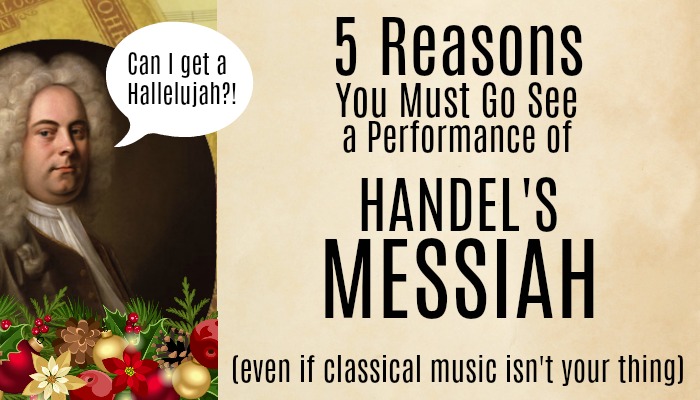 Unless you listen to classical radio during the holiday season, you probably don't hear much of the oratorio Messiah written by German composer George Frideric Handel in 1741. Although the well-known "Hallelujah" chorus often pops up in high school choir concerts or community chorale performances at Christmastime, there are many amazing pieces from this great work that are just as audience-worthy.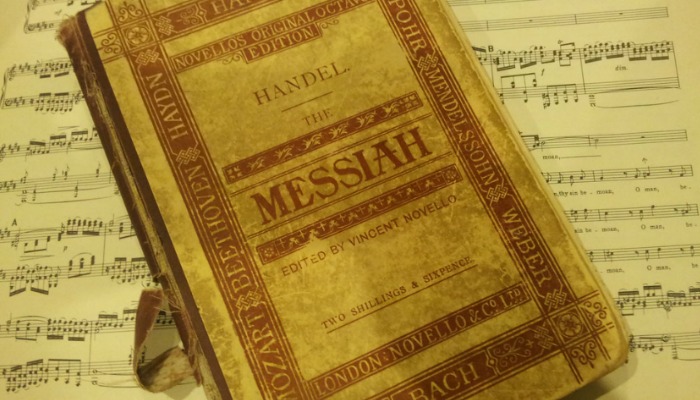 Here's a list of our top reasons you MUST go see a performance of Handel's Messiah this Christmas season:
1. Crazy Classical Riffs a la Whitney Houston
If you appreciate talented pop vocalists like Whitney Houston, Mariah Carey or Celine Dion, you will see they have nothing on any singer who can successfully perform the solo pieces which are part of Messiah. Essentially incorporating a form of classical riffs called "melismas," these solo numbers are impressive not only because they require the vocal agility and stamina needed to move from note to note in quick succession, but also because of the range of notes the vocalist is required to produce. Here's an example of one of the bass pieces (you only need to listen to the first minute to get an idea):
2. Trumpets at Church—Finally!
Although rumor has it that brass instruments were once allowed in sacrament meeting, we know that today our Sunday gatherings are limited to string and wind instruments. So many of us aren't familiar with the use of brass in worship. However, Messiah shows that these kinds of instruments give an incredible feel to sacred music! Although not every Messiah performance takes place inside a church, local community-based performances might be done in a chapel or stake center, and it's just plain fun to see instruments other than an organ and piano echoing through an LDS building!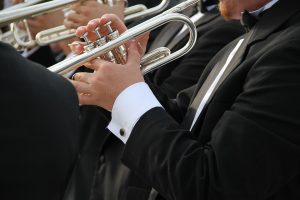 You definitely won't be disappointed by the amazing bass solo, "The trumpet shall sound," reflecting the great events to take place on the day of judgment.  This song has a heavenly, almost regal, tone that only scripture set to the sound of trumpets can produce. Interestingly enough, brass instruments are heard in only a few numbers. However, this tactic is effective in making the pieces where trumpets are present really stand out, almost to the point of "waking" the audience up each time they appear (for those of you not as accustomed to classical music—this may occasionally be necessary).
3. To Witness the Result of a 24-Day Miracle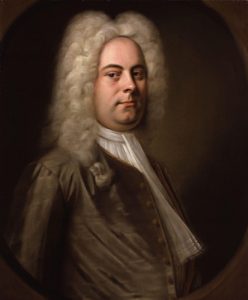 Handel was a fairly talented composer of mostly operas when a friend sent him the libretto for Messiah, requesting that it be used as the basis for a religious oratorio. The librettist, Charles Jennens, told their mutual friend, "I hope [Handel] will lay out his whole Genius & Skill upon it, that the Composition may excel all his former Compositions, as the Subject excels every other subject. The Subject is Messiah." Although Handel was not a particularly religious man, there is no doubt he was inspired in composing the music for this incredible scriptural story of the Savior, all the way from prophecies concerning His coming, to His birth, His crucifixion, and subsequent second coming in the latter days. The 259 pages of music were written in a mere 24 days!
The only way to truly appreciate this musical miracle is to attend a performance and see the variety of moods evoked by pieces varying from a quiet "Pastoral Symphony" reflecting the peaceful scene of the shepherds before their heavenly visitors arrived, to the sorrowful choral piece "Behold, the Lamb of God," to the joyful soprano solo, "I Know that My Redeemer Liveth," to the final, moving praise of the last piece, "Worthy is the Lamb that was slain!"
4. One of the Most In-Depth Scriptural Lessons on Christ You've Ever Had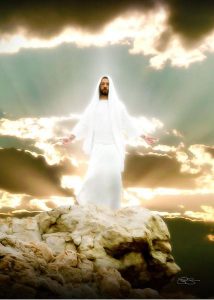 It is not just the music for this oratorio that was inspired. Librettist Jennens was a faithful Anglican with a strong belief in God's holy word in the form of scripture. His goal with the Messiah libretto was to challenge the trend in religious thought that rejected the belief that God's hand was in the affairs of men.
The lyrics of the Messiah (all pulled from the Old and New Testament King James Version of the Bible) range from Messianic prophecies of Isaiah, Malachi, Haggai, and Psalm, to accounts of the Savior's life found in Luke, John, Matthew, and Luke. The latter parts of the oratorio come from books such as Acts, 1 Corinthians, and, finally, Revelations. All of the verses selected by Jennens reflect a wide range of roles that the Savior plays, from Shepherd to Sacrificial Lamb, to Redeemer, to Refiner's Fire, to King of Kings. Ultimately, any listener of this amazing collection of verses is bound to leave the performance with a stronger testimony of Jesus Christ and His roles, both past, present, and future.
5. Hallelujah Chorus—of course!

Come on—Christmas isn't Christmas without hearing this joyful exclamation of praise to Him whose birth we celebrate on December 25! Just listening to a recording is enough to get someone pumped up and in the Christmas spirit, but we promise, seeing this number performed live with a full orchestra and large choir is a whole different ballgame. As soon as the first note is played and the audience rises to its feet in honor of the King of King and Lord of Lords, you will have a guaranteed spiritual experience and may even need to hold back from breaking out into song yourself! This song is not the last number of the oratorio, but it is definitely the highlight of the program.
Just for fun, we have included this hilarious rendition floating around the internet that brings the challenge of performing Messiah to a whole new level:
So whether or not you are a classical music connoisseur and have attended many a Messiah performance, or have never seen Handel's miraculous oratorio, this Christmas be sure to show up at your local Messiah performance or sing-in. Because it won't matter if the performance you attend is done by professionals or by a local group of community musicians, you are sure to leave with the same feeling in your heart that Handel penned as the final "seal" on his now-famous manuscript: "Soli Deo Gloria" (To God alone the glory).