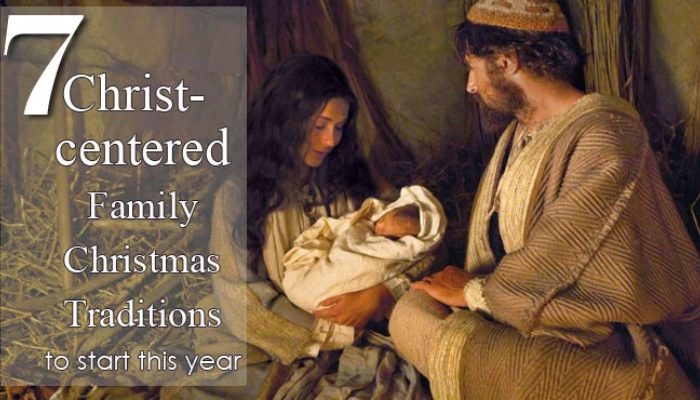 Republished From:

This article has been shared here by permission of the author. The original article can be found at
AggieLandMormons.org
In a world where Christmas season starts at midnight on Oct. 31, it can be easy to get caught up in the excitement of Santa, reindeer, toys, gadgets and Black Friday madness. It can be even easier to overlook the real reason for the season. Add to that work parties, school parties, church and family get-togethers, it can be hard to find time to help your kids learn more about the Savior's birth.
Here are some ways to make it easier to focus on the Savior and the miracle of His birth during this hectic holiday season.
1. See a live Nativity

Bring the idea of Christ's birth to life by visiting a live nativity in your area. Most live nativities have live animals like camels, donkey, sheep and goats and actors to play the parts of the wisemen, shepherds, Mary, Joseph and baby Jesus. The city of College Station will have a live nativity at their Christmas at the Creek celebration on Dec. 5 and 6. The Bethel Lutheran Church will hold their live nativity from Dec. 12-14 at their church in Bryan.
2. Do an Advent calendar
Teach your children the reason for celebrating Christ's birth by holding a small devotional each evening to learn more about the Savior. Make a calendar and put the day's scripture or activity under each day. LDS.org has a premade calendar you can print off too. After each devotional, eat a treat, add an ornament to the tree, or watch a Christmas video on LDS.org. Visit mormonwoman.org for more Advent ideas. 
Photo: LDS.org
Use extra time in the car and time at breakfast or dinner to help your kids memorize each verse (If it's too long, try memorizing verses 1-20). When you've memorized the whole chapter, have a scavenger hunt to test their knowledge. Print out each scripture verse and attach it to a popsicle stick. Hide them around your house and yard and have the kids go on a scavenger hunt to find all the sticks. Once they've found them, have the kids put them in order to see if they can order them correctly.
4. Adopt a family in need
Photo: LDS.org
Pick a family in need at your church or in your neighborhood and surprise them with random acts of service once or twice a week leading up to Christmas. Help them get a Christmas tree, leave groceries, clothing items, presents for the family and treats they can enjoy. Need help finding a family in need? Ask your bishop or search for Adopt-a-family Christmas programs in your area.
5. Sing a Christmas hymn every day
Photo: LDS.org
6. Donate old toys to a Christmas toy charity
Help your kids understand that Christmas is also the season for giving and they can feel that by giving to those who don't have as much. Get rid of all those toys that don't get played with anymore by donating them to a child in need. Find a charity such as Toys for Tots, Goodwill, Second Chance Toys or Room to Grow.
7. Make a Gingerbread Nativity
Instead of a gingerbread house, make a gingerbread nativity. Use your own creativity to make it or follow a tutorial online, like this or this.