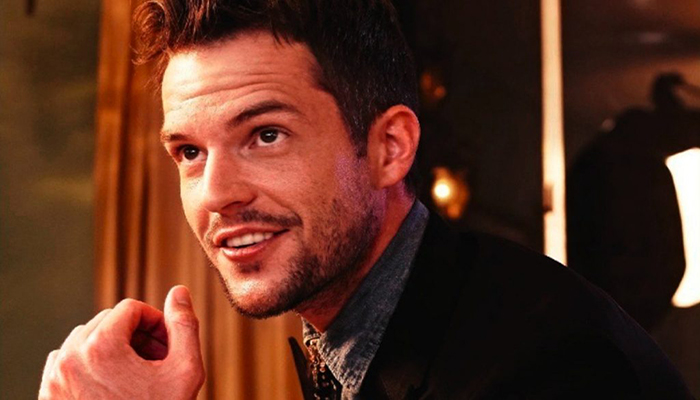 Late November, the Killers released their eighth annual Christmas single "Christmas in L.A." along with a music video.  Much of the music video was animated by the BYU animation department, and starred Owen Wilson during the live-action portions.
The song has a melancholy folksy quality to it, owing in part to the group's collaboration with the folk-rock group Dawes. The song comes from the point of view of a down-on-his-luck actor who wishes he did not have to spend another "Christmas in L.A." The wistful desire for a return to the comforts of home comes straight from the playbook of Brandon Flowers, the Killers frontman and co-writer of the song.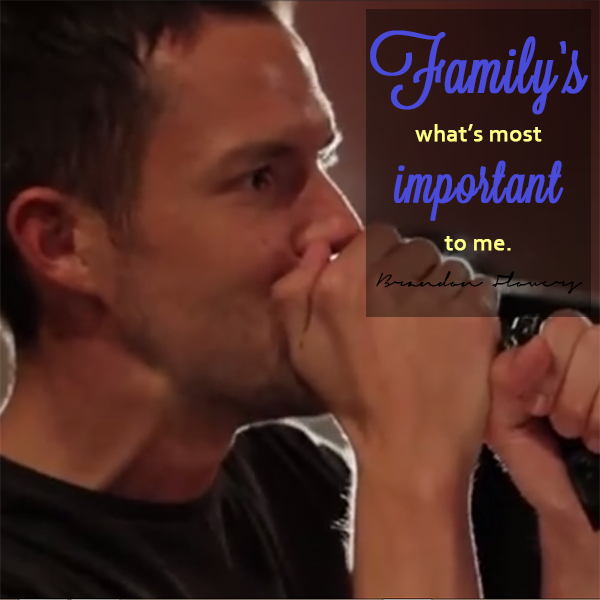 Flowers, who in addition to his multi-platinum band is notable for his membership in The Church of Jesus Christ of Latter-day Saints, has begun to speak more openly about his faith, most notably in a 2011 I'm a Mormon ad.
Flowers grew up in the Church, but with the sudden success of his rock band in the early 2000's, his values began to become secondary.  As he explained to The Telegraph in 2006, "I'm starting to get more comfortable with [my fame]. I'm a man and I'm attracted to women. You read about, and you have that fascination with, the drugs. There's a certain level that we're kinda expected to debaucherize, I guess! It's expected of us, almost."
But by 2007, Flowers' priorities were changing. His first son, Ammon, was born that year, and as Flowers explained, "It was like there's a chamber in your heart you didn't know exists that opens up when you have a baby." That same year he quit drinking entirely. Flowers explained, "A lot of it is based around starting a family and realizing that's what's important to me. In a lot of ways it's surpassed the music now for me."
Today, Flowers' faith has become an important part of his public identity. He's asked about religion while promoting his new album on The Colbert Report, and made to debate famous atheist Richard Dawkins on a talk show.
With three children and an eight year old marriage, Flowers is an atypical rock star. As he explained in his I'm a Mormon ad, "It's hard booking tours. I get in arguments every now and then with our booking agent. If he puts us out on the road too long, I'll come home and Ammon's gonna "hey dad." I don't want to miss out on things."
For Flowers coming home to family is both his greatest daily desire and the story arc of his life. Unsurprisingly, this desire forms the backbone of his new single.
The video begins with a conversation between Wilson playing a struggling actor, and Harry Dean Stanton, famous for playing character roles in a series of hits in the late sixties and seventies, playing a version of himself. Stanton advises Wilson, over photos of blank day planners, to stop trying because "there is nothing."
As Wilson is about to adopt Stanton's nihilism, he wakes up to the beauty of Southern California's beaches. The rest of the song attempts to define the narrator in opposition to this meaninglessness, symbolized in the song by the city of L.A.
When the narrator gets a letter by snail-mail (which as far as I can tell is only used now for missionaries and rock songs) from his parents, he looks at it with "well-rehearsed disinterest," but becomes disgusted at his feelings and is forced to ask himself who he really is.
While Flowers never struggled as an out of work actor, this crisis of how to define himself shines through in his early career when he identified himself as Mormon but struggled to uphold the values of that identity. Flowers embodied two roles, the Mormon boy of his childhood and an adult rock star. Flowers then sings in his faultless voice, "I played so many parts, I don't know which one's really me."
"Christmas in L.A." tries to answer the question of who the narrator is. First the lyrics pursue alcohol but conflates it with loneliness before crying out for help. Flowers cries for "Carmelita" to help him. This is a reference to Warren Zevon's 1970s song on L.A.'s drug culture.
In Zevon's song Carmelita is an old girlfriend he is begging for help. But as depicted in the music video, Carmelita, the narrator's last hope, is a religious figure standing like a saint in a stone church. The BYU animators cleverly include an image of the late Zevon sitting in the pews of the church as the Wilson character looks to the Carmelita statue for refuge. The narrator of Flowers' song is looking for an escape, and sees a religious figure as his last hope.
The third verse develops the characters regrets as specifically about family. He regrets leaving behind an old girlfriend because she probably would have moved on and started a family, a fate the narrator keys us in that he would not have minded for himself by concluding, "of course she did."
The song rounds into a cycle of acting disappointments, before ending with a riff on Irving Berlin's "White Christmas," the ultimate in Christmas nostalgia. The key line lifted from the song is "Dreaming of a white Christmas, the one I used to know."
The song's narrator wants to return to a home of the past where life had meaning, religion mattered, and people had family. Even if the narrator of his song still longs for this happy ending, Brandon Flowers found that life and seems to be much happier for it.