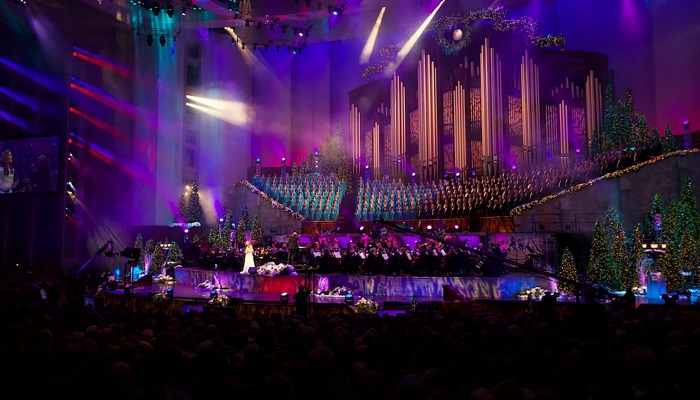 From Thursday, December 17 through Sunday December 20, 2015, The Mormon Tabernacle Choir, Orchestra and Bells on Temple Square, British actor Marvin Jarvis, Broadway star Laura Osnes, and four members of the Metropolitan Opera put on the 2015 Christmas concert of The Church of Jesus Christ of Latter-day Saints.
The life and musical works of George Frederic Handel were told in dancing, acting and singing numbers at the Conference Center on Temple Square. Below is a gallery of highlights from the concert.
The performance will be rebroadcast on public television and will also be recorded on CD and DVD in future months.