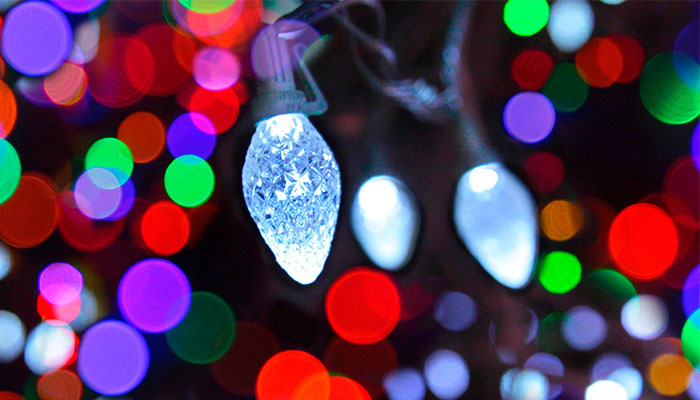 What makes us think of Christmas? Maybe it's the red and green everywhere, a hot cup of cocoa, or the candy canes (which come in all kinds of flavors now, including bacon).
Is it hanging stockings, caroling, or watching "A Christmas Story" or "Elf" over and over again? Could it be buying presents, driving around the neighborhood to see the Christmas lights, sending out Christmas cards?
Or maybe it's keeping warm by the fireplace, decorating the house, trimming the tree, and baking all the Christmas goodies. It could be poking your siblings with a dagger of a candy cane after you've shaped it in your mouth . . . eh . . . scratch that . .
I just named a few things that we associate with Christmas, and did you noticed how not once did I said anything about Christ? His birth is the whole reason we celebrate Christmas and yet, sometimes our focus is not on Him. We get caught up in the worldly "Christmas spirit" and we're missing out on the true meaning of Christmas.
The Christmas I failed to Focus on Christ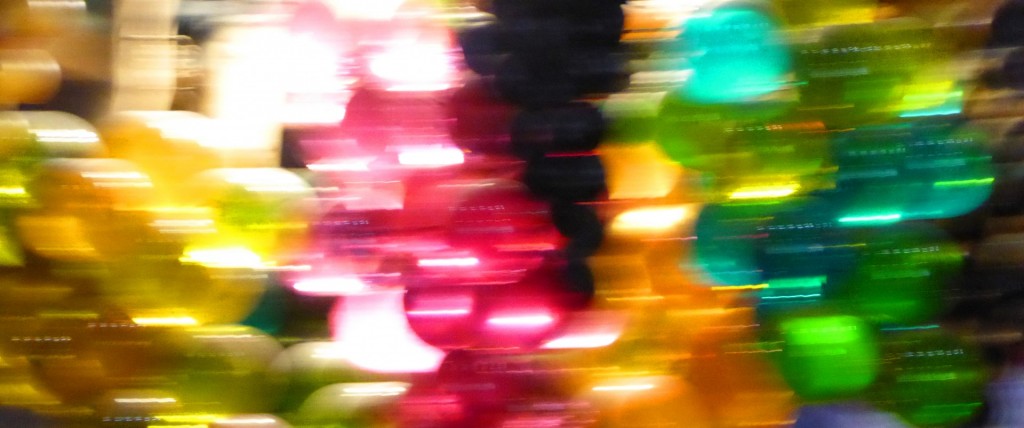 I struggled growing up with Asperger's Syndrome (high-functioning autism), and when I was 14, I was just tired of it. That Christmas I wasn't in a good attitude; I just wanted to skip Christmas altogether. I told a friend of mine this, and she said the whole point of Christmas is about Christ and His birth and how we should be thankful for Him — even when things are not going our way we should still celebrate his birth to thank Him.
I have remembered that experience ever since then. I didn't want to celebrate Christmas because of my attitude. I was neither holly nor jolly.
But Christmas isn't about decorating the tree, presents, or any of that. It's the celebration of our Savior's birth that we should be focused on. He loved us all so much that He came down to die for our sins that we may have a way to return to our Heavenly Father.
He is the greatest gift we could ever ask for.
This one year, when I was an older primary kid, Christmas just happened to land on a Sunday, and if you'd known me back then especially, you'd have known that I hardly talked to people. But that Sunday at church, I was just wishing everyone a Merry Christmas. I went up to everyone wished them a Merry Christmas. I felt really happy just doing that, making other people smile.
Centering our celebrating on Him made all the difference for me, so I know it can do the same for you. Here are some tips.
How to Focus on Christ this Season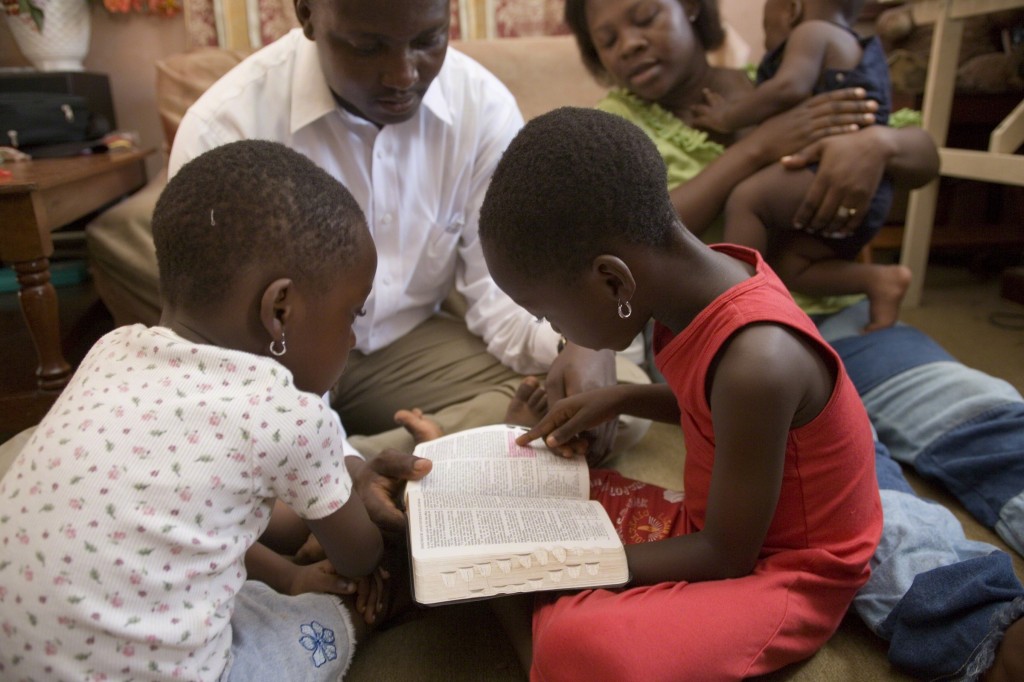 Listen to Christmas music that actually talks about Christ, My favorite Christmas song is "What Child Is This?" There are many songs that celebrate Him and His birth, "O Holy Night" is another one I like. I was listening to the radio and heard the songs "Santa Baby" and "Christmas In The Sand" those songs are about the season, but not really about Christ. Listen to the music that keeps your focus on Christ.
Make extra Christmas treats and deliver them to families in your ward, people in your branch, or even neighbors who are not of  our faith. I hear that Mormons aren't the only people who love desserts haha. You can even leave a scripture verse on top of the plate that mentions  the birth of Christ
Set up a nativity. My family has been doing this for every year as long as I can remember. Have it be at the center of your display; don't hide it next to other decorations.
When you see candy canes, think about the shepherds who went to the manger. Even though this isn't the origins of the candy cane, we can still be reminded of the shepherds by the candy. The same with the star or angel we put on top of the Christmas tree.
Watch the Nativity Story. My family has done this for a couple of years — we would watch it on Christmas Eve.
Buy presents and food for those who may not have the funds to do so themselves, or even invite them to spend Christmas with your family.
Find a scripture about Christ during each of the 12 days of Christmas.
Make the story of Christ the pinnacle of your celebration. On Christmas Eve, my family would watch a Christmas movie, enjoy some treats, read "The Night Before Christmas" and then we would end with the most important part, reading Luke 2.
Some families act out the story of  Luke 2, by dressing up. My family is not one of them, we just read the story, but either one is great.
Watch some of the Mormon Message videos about Christmas (or in my case, ALL, because I'm addicted to the Mormon Message videos).
Teach your children the true meaning of Christmas, that we should focus on Christ and His birth. And maybe find some ways as a family to honor Him.       
And here is one of my favorite scriptures about his birth:
3rd Nephi 1: 13-14
13 Lift up your head and be of good cheer; for behold, the time is at hand, and on this night shall the sign be given, and on the morrow come I into the world, to show unto the world that I will fulfill all that which I have caused to be spoken by the mouth of my holy prophets.
14 Behold, I come unto my own, to fulfill all things which I have made known unto the children of men from the foundation of the world, and to do the will, both of the Father and of the Son—of the Father because of me, and of the Son because of my flesh. And behold, the time is at hand, and this night shall the sign be given.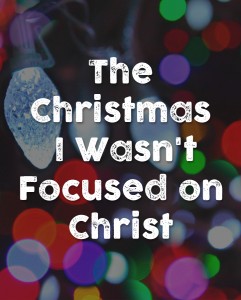 I shared this scripture on my Facebook page a couple of years ago on Christmas eve. I received a comment from a friend thanking me for the reminder of the true spirit of Christmas. I would challenge you all to give it a try with your own favorite scriptures. And consider using the Church's hashtag for this Christmas #ASaviorisBorn. Post it to help remind you and everyone else the true spirit of Christmas.
I'll be doing it this year too, let's all do it together.