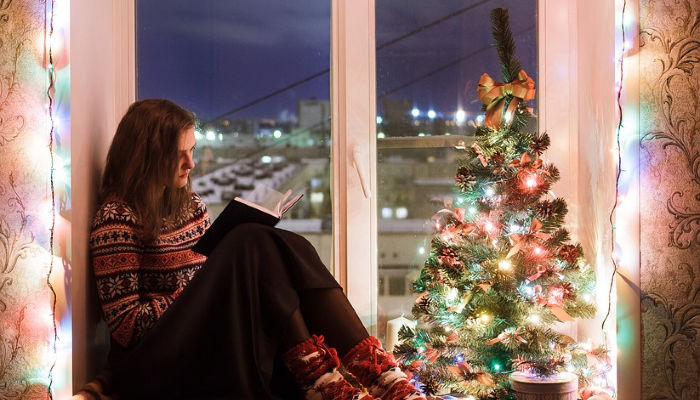 You probably already celebrate Christmas with many of the typical traditions like baking sugar cookies, putting up a nativity, decorating a tree, and placing out stockings for Santa to fill on Christmas Eve. Have you ever thought about changing things up a little? Here are a few ideas to get you started if you are looking to add new Christmas traditions into your family's holiday routine:
1. Filling Shoes Instead of Stockings—from Germany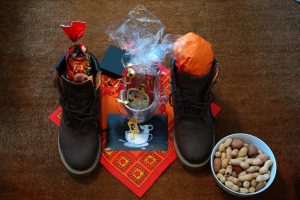 In America, tradition has Santa filling stockings on Christmas Eve. However, in several European countries, including Germany, St. Nicholas Eve (Dec. 5) is when Santa comes to fill not stockings, but shoes, with candy and treats for the children.
2. Colonel Sanders(?!)—from Japan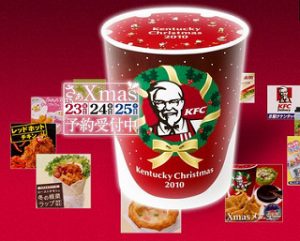 Too overwhelmed to think about preparing a Christmas dinner? Adopt this Japanese tradition—eat at Kentucky Fried Chicken! Due to a creative marketing campaign launched several years ago, people in Japan now flock to KFC during the holidays.
3. Letter Cakes—from Holland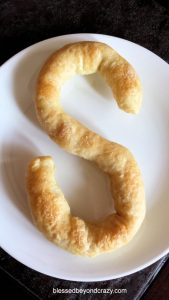 Dutch families celebrate St. Nicholas Eve like many of us celebrate the holidays, by eating sweet treats. One such dish is a pastry called a letterbanket, or "letter cake," made in the shape of the first letter of the family's last name. Here's a recipe for this delicious baked good which includes a puff pastry filled with marzipan. Yum!
4. Christmas Lanterns—from Mexico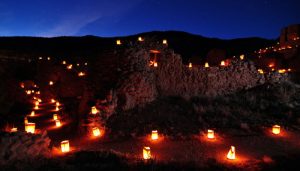 People in Mexico create beautiful Christmas decorations by cutting intricate designs in simple brown paper bags and placing a candle inside them. Called farolitos or "little lanterns," these bags are set in windowsills, on rooftops, and on walls to bring Christmas spirit to the neighborhood.
Here's a site where you can learn how to make your own farolitos.
5. Spider Web Decor—from Ukraine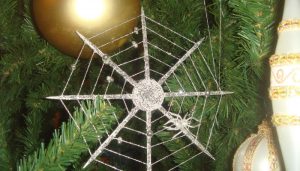 Some people decorate for Christmas with tinsel, some with garland, and some with spiders?! Well, in Ukraine they do. The Christmas tradition of adorning trees with spider webs finds its roots in an old folktale. According to the story, a poor widow was unable to buy decorations for the family Christmas tree. The spiders in the home decided to help by spinning beautiful webs all over the tree on Christmas Eve. Here's a great DIY video to help you make your own spider web ornaments just like they have in Ukraine.
6. Oodles of Candles—from Norway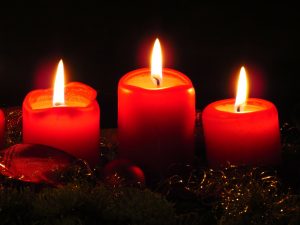 Many countries celebrate the advent of Christmas by lighting candles for several nights before the actual holiday. In Norway, families also light a candle every night starting on Christmas Eve and ending on New Year's Day. So avoid the post-Christmas letdown by perpetuating the "light" all the way through the end of the year, just like they do in Norway!
7. "The Christmas Book Flood"—from Iceland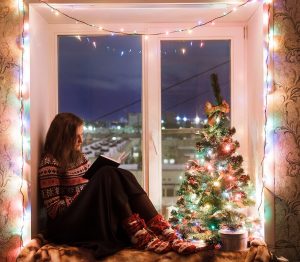 A fun Christmas Eve tradition in Iceland is to exchange books with family and friends. People then spend the evening reading the books while eating chocolate. This tradition started during World War II and is aptly named, Jolabokaflod, or "The Christmas Book Flood." 
Traditions are an important part of any family's holiday season and are always remembered years down the road, even passing from generation to generation. We hope that whether you are sticking with old traditions or trying some of these new ways to celebrate Christmas, your home is full of fun, family, and festivities this year!
---
More fun ideas for your family to try this Christmas:
26 Weird Family Christmas Traditions
Family Christmas Movies on Netflix
Best Stories to Read Aloud at Christmas