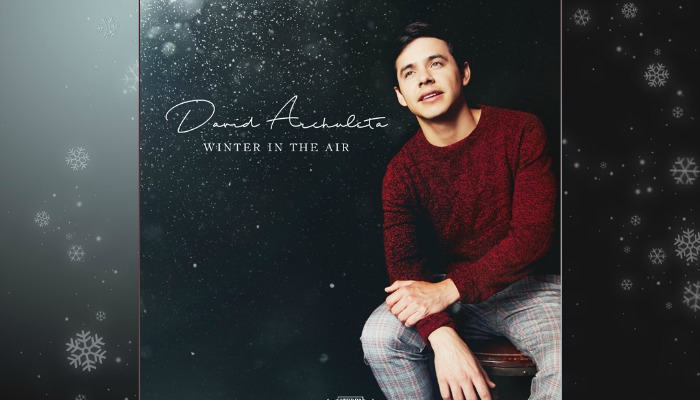 Truth be told, this is more a Public Service Announcement than an article. Ya'll just really need to know that David Archuleta has a new Christmas album out AND MY HOLIDAYS ARE OFFICIALLY JOLLIED.
His first Christmas album, titled Christmas From the Heart came out in 2009. It was an incredible album. Now we've been blessed with Christmas in the Air. You've heard several of these songs before (Christmas classics) but there are also a few new ones, including Christmas Every Day, He is Born, and Winter in the Air.
David's Christmas tour is scheduled to begin towards the end of November. Check his tour website for tour dates and to purchase tickets.
Here's a little taste of each song on the new album:
Christmas Every Day:
David already has a music video for this track, so I'll link to that as well as the Spotify sampler.
God Rest Ye Merry Gentlemen
Mary's Boy Child
Some Children See Him
Holly Jolly Christmas
O Come, O Come, Emmanuel
He is Born
White Christmas
Mary, Did You Know?
Winter in the Air
He's also already got a music video for this track as well:
In the Bleak Midwinter
Glorious
You've probably heard this one before, but it's on the album, and it's still a great song, so here you go:
BUT WAIT, THERE'S MORE
Brother Archuleta also released a separate Christmas EP en español. It's only got four songs on it, but as a Spanish-speaker myself, I am diggin' it. According to Billboard, it came about after one of Archuleta's producers added an acoustic guitar element in the English version of God Rest Ye Merry Gentlemen. After failing to find a Spanish translation, Archuleta's aunt translated it. Its recording prompted Archuleta to record three others.
Dios, Muy Alegre Albergó (God Rest Ye Merry Gentlemen)
O Ven, O Ven Emanuel (O Come, O Come Emmanuel)
Maria, Sabías Que? (Mary, Did You Know?)
En Sombrío Invierno (In the Bleak Midwinter)