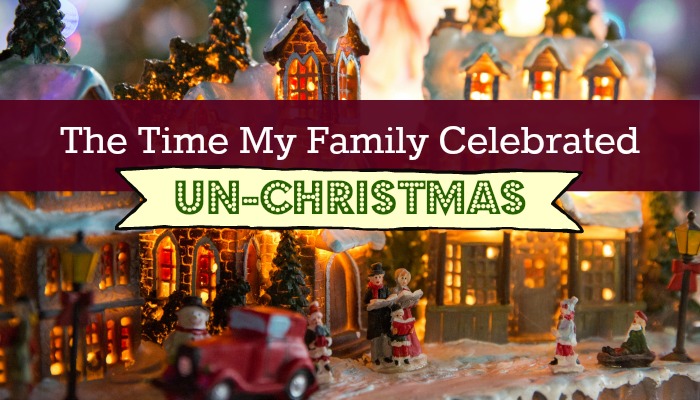 The best Christmas I can remember was nothing like the holiday I grew up celebrating. My father is an airline pilot and is sometimes required to fly on holidays. Our usual solution to such situations was to celebrate as a family on a different day. One year, however, he was scheduled for a multi-day layover in San Francisco, right over Christmas. Rather than hasten or postpone the festivities, it was decided that we would all accompany my father on his trip so that we could spend the day together.
As the plan was laid out, I became more and more skeptical. Any other time of year I would have been ecstatic, but I was hesitant to depart from our traditional holiday customs. Our visit would include a shared hotel room, riding the trolley, views of the Golden Gate Bridge, and hiking through Muir Woods. All things to be excited about, except…
No Christmas tree. No home-cooked Christmas dinner. No familiar, cozy house bedecked with treasured decorations, reverberating with the music of the King's College Choir.
And no presents. Our family traveled frequently, often for short, sporadic visits, and always as standby passengers. We packed light and avoided checking luggage as much as possible, so our Christmas gifts would not accompany us to San Francisco. I felt a slight twinge in my stomach—my selfish side making its presence known.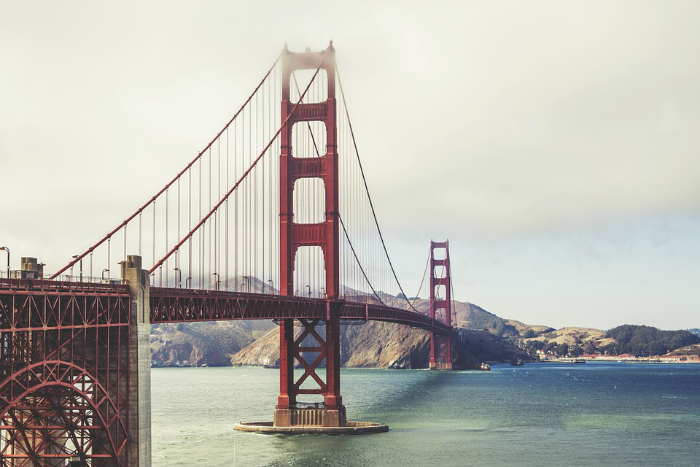 Still, I knew that spending Christmas together as a family was more important than brightly wrapped packages, so I did my best to ignore the uncertainty.
The trip was true to expectations—the least wintry weather I had ever experienced in December, McDonald's on Christmas Eve, and sushi for Christmas dinner (because it was the only restaurant still open). There was also the unexpected—the majesty of Muir woods, bringing to mind the cathedrals where I grew up attending Christmas Mass with my extended family. Homeless people on every corner of the city, reminding me how grateful I was to have a roof over my head and a loving family around me.
To my surprise, it was one of the best Christmases of my life. I can recall very few yuletide holidays, before or since, which have matched its sense of peace, joy, and spirit. With no shopping, cooking, or newly unwrapped gifts to distract us, we spent our time completely focused on each other. Though I had always known it on an intellectual level, that Christmas I felt keenly the dawning comprehension shared by Dr. Seuss' Grinch:
"It came with out ribbons! It came without tags!"

"It came without packages, boxes or bags!"

And he puzzled three hours, till his puzzler was sore.

Then the Grinch thought of something he hadn't before!

"Maybe Christmas," he thought, "doesn't come from a store."

"Maybe Christmas…perhaps…means a little bit more!"
If Christmas really is about remembering Christ and sharing His love, then, as wonderful as all the traditional activities are, we don't need them to truly feel the spirit of Christmas—in fact, we might benefit from letting a few of them slide!
By no means do I suggest that we throw all our favorite Christmas traditions out the window—yes, you have my permission to keep posing that silly little elf all over your house. However, I do think that the world could stand to let go of certain ideas about what really "makes" Christmas. Now that I am a mother, I feel the pressure to surprise my children with an abundance of gifts as much as the next parent, but I often find myself thinking of that "un-Christmas" so many years ago and looking forward to sharing similar experiences with my own family.
If you'd like to celebrate the holiday "un-Christmas" style, don't worry. There are plenty of ways to accomplish the same goal without flying to San Francisco. Focus on spending time together as a family—doing things that bring you closer, unencumbered by stressful to-do lists and piles of presents.
If you truly want to embrace the Christmas spirit, just make a little more room for it under the tree.