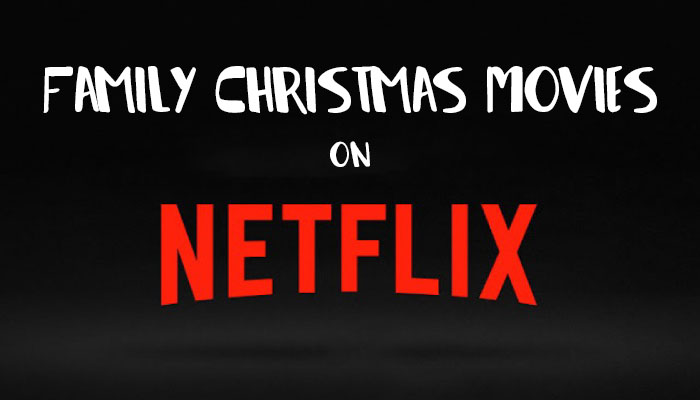 For many families, watching Christmas movies together is a favorite tradition. While Netflix does not have a fantastic selection of Christmas movies, there are enough to enjoy—if you know where to find them.
Here are ten for you to consider for your family.
Miracle on 34th Street
This remake of the holiday classic maintains most of the charm of the original, but without the black and white to scare off the kids.
There is little in the film that parents need to worry about, although there is one scene of a room full of fake Santas drinking.
White Christmas
Is it a family holiday classic if you're family can't sit still long enough to watch it? "White Christmas" feels creaky and certainly shows its age, but it does feature Bing Crosby's unimpeachable voice and Irving Berlin's timeless tunes.
Parent's might like to know that the film features a brief WWII bombing scene, the main character performs one song in drag, and there is a lot of recreational alcohol use.
This lusciously animated children's superhero show has started trending over the last two years. A French program, it broadcasts on Nickelodeon in the US. Netflix, however, picked up the rights for its Christmas special. If you've got a fan at home, you'll have to check this out. If not, this might be a way to introduce them to their newest obsession.
The program is targetted for older children in the nine to twelve-year-old range. The superhero violence is minimal; they usually outwit the villains. And the show is stuffed with innocent teen flirting.
The Santa Paws Trilogy
Remember "Air Bud" the 1997 film about the golden retriever who joined the high school basketball team? Apparently, it spawned a franchise that then spun off a second franchise, whose Christmas special warranted a prequel, and a sequel to that prequel. All of which is to say AirBuddies: Santa Paws has a continuity that'll even make Marvel diehards dizzy.
But if your family can keep up with it, Netflix features the entire Christmas trilogy. Santa Buddies, The Search for Santa Paws, Santa Paws 2: The Santa Pups. The most disturbing content of the entire series is probably is a comically mean caregiver. If your family can handle that then this is four and a half solid hours of insipid Christmas filler.
The rare PG movie for adults, no one will mistake "Noel" for great cinema (it received a 29% on Rotten Tomatoes), but the film does a professional job of hitting the emotional beats you hope from your Christmas movies. It also features a moving turn from Robin Williams in an uncredited but substantial role.
Parent's should know that the film does include a character contemplating suicide. One man hires someone to break his hand (though the break isn't shown). There are some implied sexual encounters between unmarried characters.
Mickey Mouse Christmas
Netflix does not feature Mickey's "Christmas Carol," but it does have a few of his lesser straight to video Christmas films. Mickey's Magical Christmas, Mickey's Once Upon a Christmas, and the sequel Mickey's Twice Upon a Christmas.
Mickey's Magical Christmas is a smorgasbord of favorite Disney characters in various Christmas-themed shorts. If your family is a fan of classic Disney films, they're sure to please. Mickey's Once and Twice Upon a Christmas feature the core group of Mickey and friends recreating various other Christmas stories in ten to twenty-minute segments.
Santa Clause
Perhaps the most audacious attempt at expanding Christmas mythology since "The Night Before Christmas," Tim Allen's star vehicle "Santa Clause" remains as odd and irresistible as ever.
Parents should know that Santa gets arrested, and there is some potty humor. Divorce also plays a significant role in the plot, and by the end, the characters accept the new status quo.
If you just can't get enough of Tim Allen at Christmas time, then check out this less heralded hurrah into holiday fare. But beware that the plot is hackneyed, and the jokes are flat.
If you're thinking of watching this with your kids, just know that there is a lot of "Home Alone" style comic violence, the main characters drink a lot, and there are some mild sexual references.
Movies of the Week
Netflix has a lot more Christmas movies that are completely unremarkable but likely appropriate for your family. From the animated "Saving Santa," the family melodrama "Angels in the Snow," the fantasy "Journey to the Christmas Star," and the comedy "Get Santa" there is likely an offering for everyone. You may also consider "The Christmas Card," "The Christmas Bunny," "Mandie and the Forgotten Christmas," "Miracle at Sage Creek," "A Christmas Star" and "An Evergreen Christmas."
What holiday classics will you be watching with your family this year?