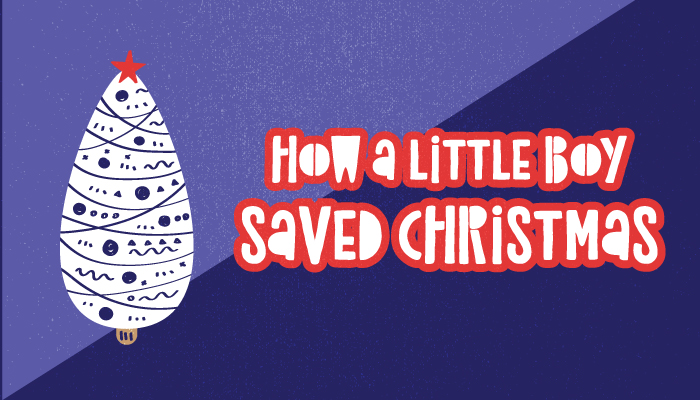 Once upon a time (about two weeks ago).
In a far-off kingdom (of Portland, Oregon).
Lived a (not so little) boy who loved Christmas.
Oh, he loved everything about Christmas: the lights, the tree, the music. He would lie down under the intricately decorated Christmas tree and look up into the twinkle lights, shiny ornaments, and absorb the magic that shimmered around him.
It wasn't just about the presents for this boy, though he would readily admit they were a nice added touch, it was about the complete transformation of home and spirit. The warm escape from the winter storms created by the serene ambiance of nativity scenes, Christmas hymns, and twinkle lights.
He saw his day-to-day routine transform into a winter wonderland where Uncles take you to the snow, Aunts teach you how to make cookies, and cousins (a lot of cousins) try to be on their best behavior.
It was a time for parties, silly gifts and endless laughter over ugly sweaters, ginger house mishaps and the occasional cookie batter flying off the mixer.
Christmas was "O Holy Night" sung off-key, hand-made ornaments and exploding glitter.
To the boy, Christmas was all about sharing. Sharing his time between his mom and his dad's house, sharing memories with his cousins and creating new memories of snowball fights, sledding, and mini-marshmallows toppling out of hot cocoa.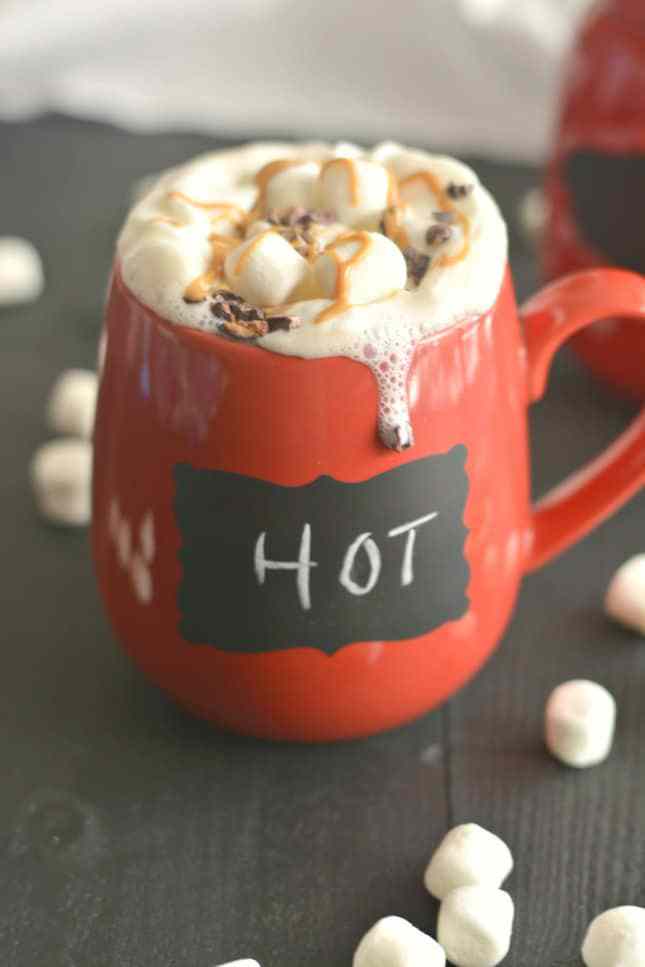 This boy loved Christmas: but this year something was different.
His mother didn't put up the tree or bring out all of her decorations like she had before.
She was working longer hours, was tired when she came home and turned the radio off as soon as any Christmas songs came on.
He saw her planning parties, church activities, and get-togethers with her friends and family, yet she seemed to be a bit absent during these events: as if she had forgotten where she was and how she was supposed to feel.
She was supposed to feel happy and giddy. Every year she would become a kid again and re-tell all of her childhood memories: the annual Christmas tree hunts in the forest then caroling along to their dad's accordion while decorating the tree, and then there were her Grandfather's train sets.
His mother loved Christmas just as much as he did: what changed?
One day the little boy overheard his mother on the phone saying, "Christmas is for kids and I need to get it together for him, he deserves so much more."
"Christmas is for kids?" he thought to himself. "That doesn't seem right."
The little boy set himself to bring Christmas back into his home. But after all his planning and really, really good ideas, he felt a little overwhelmed, "I'm just a kid, how am I going to do all of this?"
He turned to the only person he knew would understand, and gave a sweet, simple prayer to his Heavenly Father, "Please help me help my mom. I want her to love Christmas again."
Later that week his mother's good friend asked him what he was giving his mother for Christmas, "I don't have any money and I can't drive to the store." He said dejectedly.
"Well how about I help you with that. I can take you to the store and help you buy her something."
This is wonderful thought the little boy, but it just wasn't enough.
"Can we also do one more thing?" he asked pleadingly, knowing with the help of his mother's friends that he can give her the Christmas she deserved.
As the days went by the little boy and his partner in crime shared ideas, made plans and went about scurrying and hurrying to get everything just right.
So it was that when the mother came home from a long work day late one night she was surprised to see the lights on in her house.
"Did I forget to turn off the lights this morning?" She wondered. The house should be empty: her little boy was at his father's house and she wasn't expecting any company, especially so late into the night.
As the mother walked into her home, something jolted inside her heart.
There, standing tall and proud in her dark living room was her fake Christmas tree: fluffed and lit up like a beacon of Christmas past.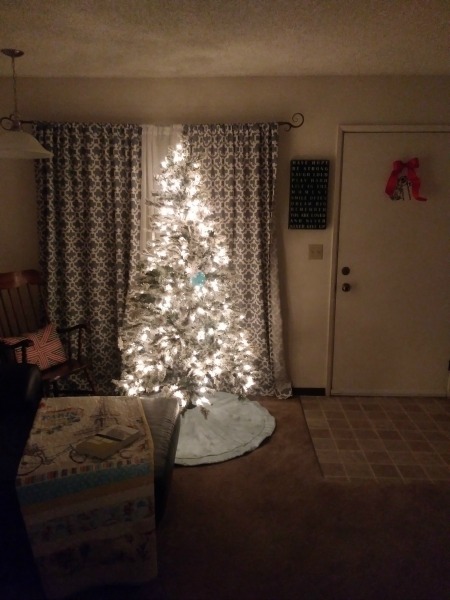 As she slowly walked about her tiny apartment, she saw her long forgotten Christmas decorations out on display.
Her mismatched nativity set, the hand-sewn stockings from her Aunt… and new decorations she had never seen before.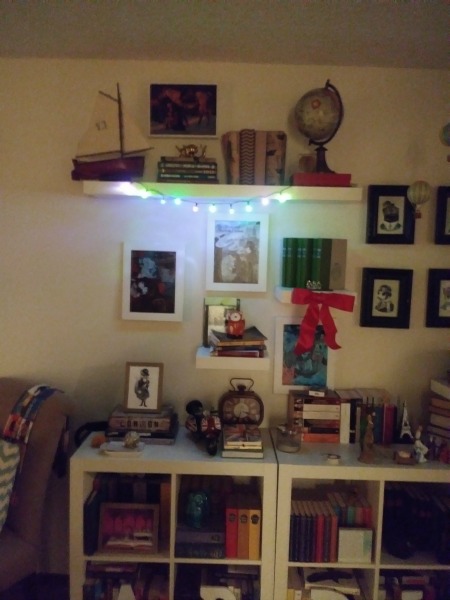 There were red bows on her doors and picture frames. Twinkle lights on her bookshelves and holiday window stickers on her mirrors and refrigerator.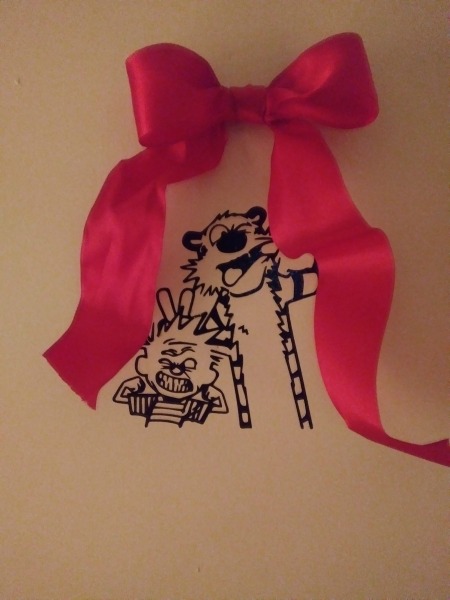 What was once an everyday room with everyday things had magically turned into the Christmas she had forgotten. Her spirit surged as her indifferent attitude and exhaustion gave way to gratitude and peace. Old and new memories weaved into a tapestry of a not-so-perfect-life braided in and out of her Savior's perfect love.
Her little boy had given her Christmas.