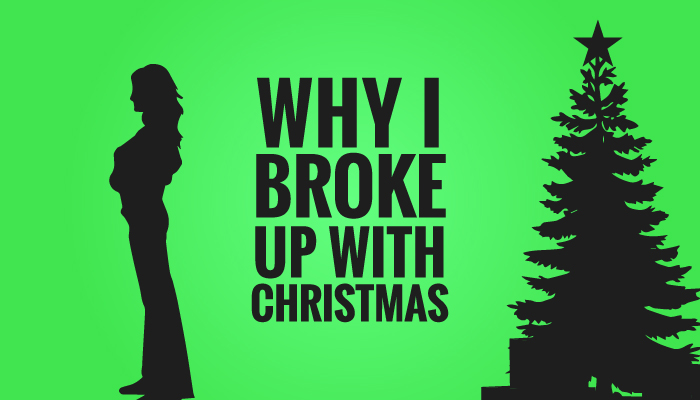 Not gonna lie: I'm not a fan of Christmas.
I confessed this to a complete stranger the other day when we were busy at a Festival of Trees charity event, and she unassumingly asked me if this experience got me in the "Christmas spirit."
"Eh, no."
"But don't you just loooooove Christmas?"
"Nope, no way, not in the very least. If anything it makes it worse. All the same twenty Christmas songs on repeat lathered with bells jingling and carolers singing: It's maddening. You can take your pear tree and go fly a kite."
She stopped talking to me at that point, which didn't give me a chance to explain why Christmas and I are no longer seeing each other: we simply wanted different things.
This stance is not necessarily based on the over-consumerism of stuff you simply don't need. Nor is it to take away the fraction of Christ's birth. I love Jesus. It's just a myriad of little things that have added up over the years to create a heaping pile of bah hum-bug.
It's Elvis' Blue Christmas sandwiched between the Grinch and Scrooge. I've turned my back to the forced upon magic and am rather indifferent to all the hoopla happening around me.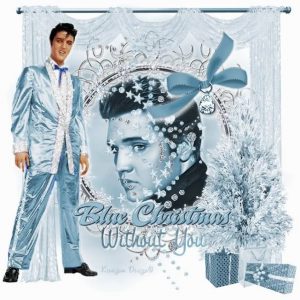 "But you have a kid!"
Why yes, yes I do. And for him I put up the fake Christmas tree a week before Christmas. I let him decorate it and don't mess with rearranging the ornaments, because I don't care if they are all lumped together on the bottom.
I buy him gifts and we go to Christmas parties and somehow we always accidentally run into a Santa. But I'd be lying if I said that it saddened me when he told me earlier this year that Santa didn't exist. In fact, I think my very words were, "Oh phew—you finally found out!"
Now I can end the charade of an elderly stranger barging into our house at odd hours of the night getting credit for the presents I bought. Kid that was all me. I worked for it, shopped for it and wrapped it (don't even get me started on wrapping: back bending hours spent wrestling with the tape only to be torn apart in seconds. I'd rather put them in garbage bags with a big bow. But I'm not a barbarian so let the wrapping commence—if only begrudgingly so.)
My ten year old has accepted the status quo, if only because he gets the commercialized magic at his dad's house while he gets simple and straightforwardness at mine. I've turned into a no-fluff kinda gal.
We're happy with simple.
I'm not a hater because elves scare me (which in fact they do: mini-clowns if you will), or because I had a bummer childhood. In fact, I would say my childhood Christmases were more than adequate—they were magical.
Every year we national-lampooned our way to the forest to chop the perfect tree. We'd sing Christmas carols while my dad played the accordion. (Accordions are cool.) We spent time with extended family: the best uncles, aunts and cousins a kid could ask for. Grandpa brought out his trains, Grandma had her Dickens' cottages, and the memories are one Norman Rockwell painting after another.
So how did I get this way you ask?
Six years ago, as I sat with my little boy in front of the tree, we shared a very simple, very fragile Christmas morning. It was the first Christmas after my divorce, and I was not about to let a tiny detail of being single get in the way of me having a special moment with my son.
But no matter how much I tried, my stubbornness couldn't fully mask the hurt. I couldn't escape from the "this doesn't feel like Christmas" disappointment that gets shoved down our throats with every commercial, every song, and every Christmas feel-good movie. I didn't see a Hallmark happy ending in sight, so instead I redirected my gaze.
My divorce cleared a lot of misconceptions about life, including what Christmas should feel like. I've spent the last six years stripping away and reducing the hype down to the bare bones. Keep it simple. Keep it sincere.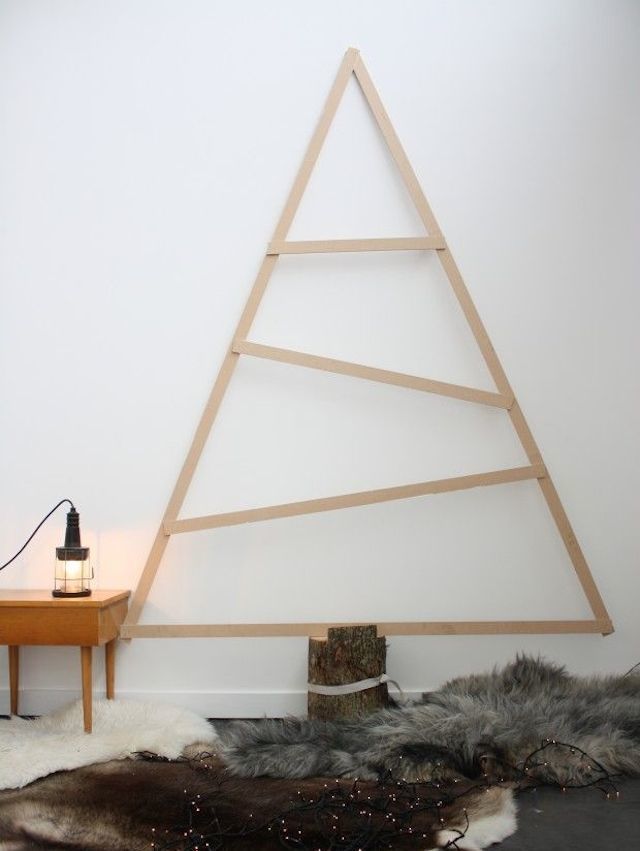 Working my way down the list of the over-hyped, over-stimulated and I'm-so-over-it expectations, I found an obtainable reality. I started with limiting the financial burden: my friends and family know I will not gift them, and in return, they do not have to spend time and money trying to get me anything. It's great because it works. Instead of gifts we do dinners, Christmas-light sighting and spontaneous snow trips.
I also limit my time in suction-cup stores. You know the kind—sucking you into thinking you can stick to your list and leave with just that one item. Trying to make a mad dash to the toilet paper conveniently located at the back of the store forcing you to pass aisle after aisle of Christmas sweaters and gag gifts that scream last minute deer-in-the-headlight shopping syndrome.  
I limit the must-dos and must-haves. No, I don't need to over-stress myself with erecting a ginger bread house or shelving the elf. I don't need my house to be turned upside down with decorations or fire hazards.
What I do for Christmas is what I make a habit of doing all year round.
Spend time with my family.
Give Gratitude to my Savior.
Promote peace among my neighbors (still working on that one).
But most importantly is that I allow myself to just be. December is back to a normal month. Christmas is just one day and my testimony of Heavenly Father, eternal families and hope keeps my faith in Christ alive and well.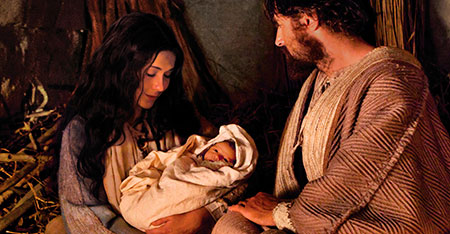 The greatest advice you can gain from this Dear John letter is to keep the truth of Christmas the center of your life. The traditions, the decorations, and the fun are important for lasting memories that I am forever grateful for. But maybe, just maybe you can start doing less so that you can then feel more.
I'll never forget my little boy asking me that first Christmas why Santa hadn't given his mommy any gifts that year. He was frantically turning over boxes and wrapping paper assured that my gift had simply been misplaced.
"Did he forget you?"
"No love, He didn't forget me."
I then took him in my arms and told him a wonderful promise. A promise that a Father made to all of His children whom he loved deeply. A promise of a Savior, a sacrifice and of resurrection. A promise of love, of forgiveness and of hope.
I may have broken up with Christmas that year, but my relationship with Christ is stronger than ever and lives and grows every day in my home: where a little boy and a grown up girl will never be forgotten.