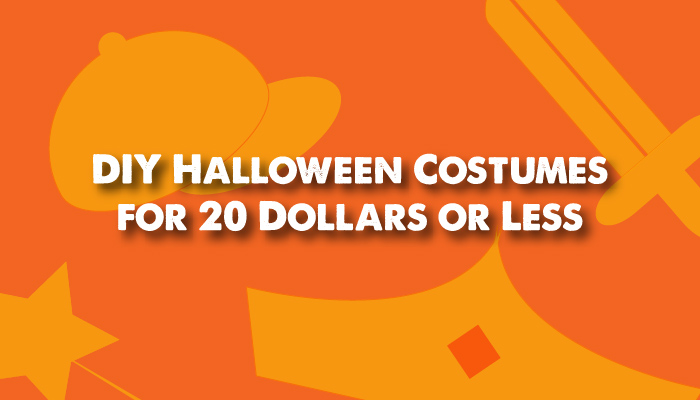 "What am I going to be for Halloween this year?"
This questions pops into everyone's mind when October arrives.
Instead of buying a Halloween costume this year, why not DIY? Anyone can design a Halloween costume that won't cost more than 20 dollars. My mother-in-law made the majority of my husband's and his siblings' Halloween costumes from things around the house and crafts she made.
Skeleton
For a skeleton costume, the materials are black sweatpants, a black sweater and glow-in-the-dark white paint. My husband was a skeleton one Halloween and his mom took black sweatpants and a black sweatshirt and drew skeleton bones with the glow-in-the-dark white paint.
Glow Body Paint 2oz Jar, White – $12.29
Glow in the Dark Fabric Paint – $12.25 with shipping
Glow in the Dark Puff Paint – $6.49
Local craft stores carry glow-in the dark paint.
Another way to design a skeleton costume is to simply cut out the skeleton bones out of a black sweatshirt and wear a white shirt underneath, or cut the bones out of white felt and glue them on.
Vampire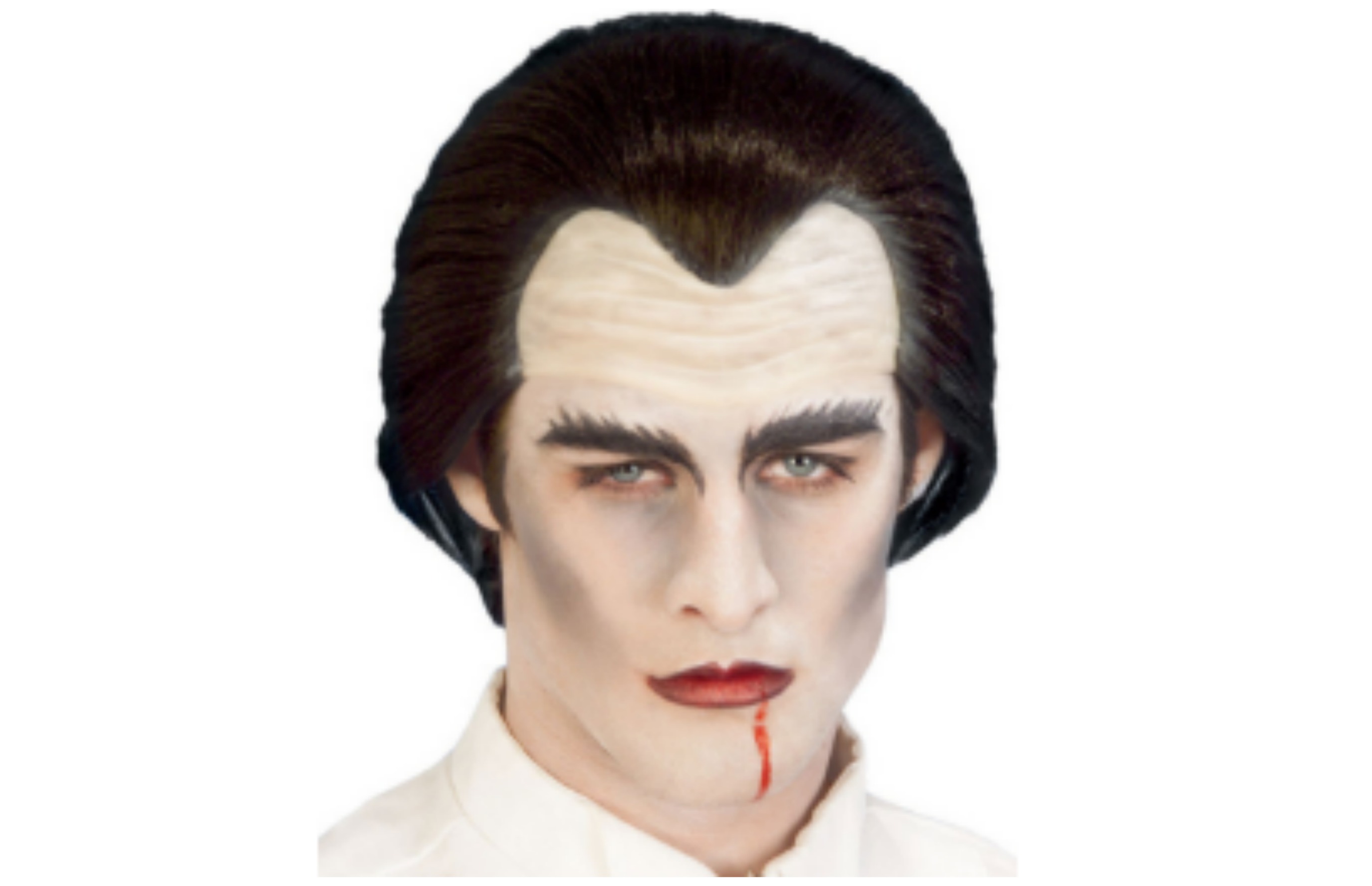 The materials anyone can find in their house for a vampire are an all black wardrobe and some red food coloring. Dribble the red food coloring on the side of your mouth for fake blood. The three materials to purchase are black eyeliner, pale foundation, and vampire fangs.
Vampire Fangs – $1.99
Black Eyeliner Pencil – $1.99
Eyeliner Pencil – $4.99
CoverGirl Smoothers Liquid Foundation – $5.49
Find similar eyeliner and foundation products at any grocery store.
Bat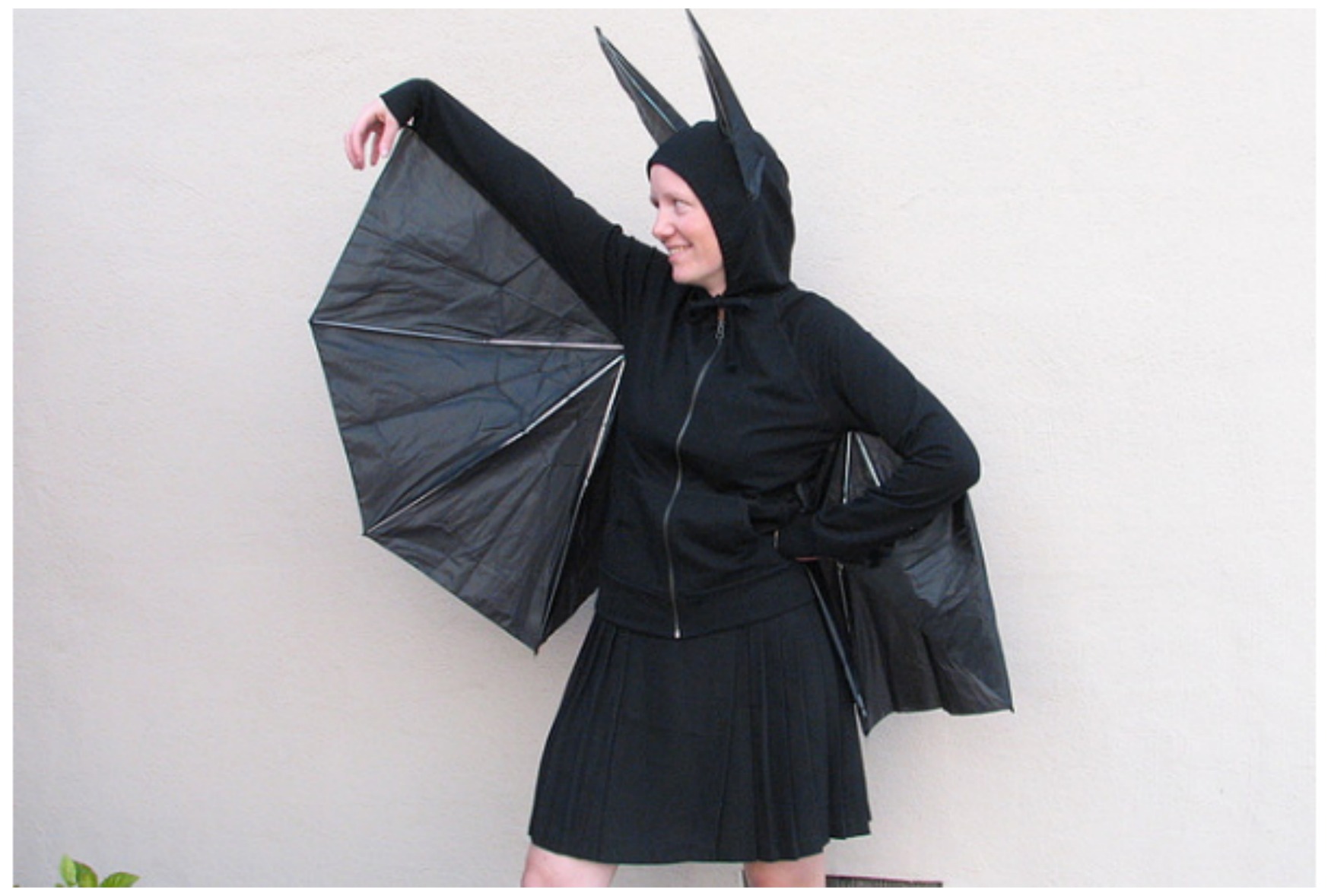 For a bat costume, the materials needed are a black umbrella, a black hoodie, needle and thread, pins, pliers, scissors, cutting plier.
Cutting Pliers – $5.65
Plier Set – $9.89
Full DIY directions at AllDayChic.
Minion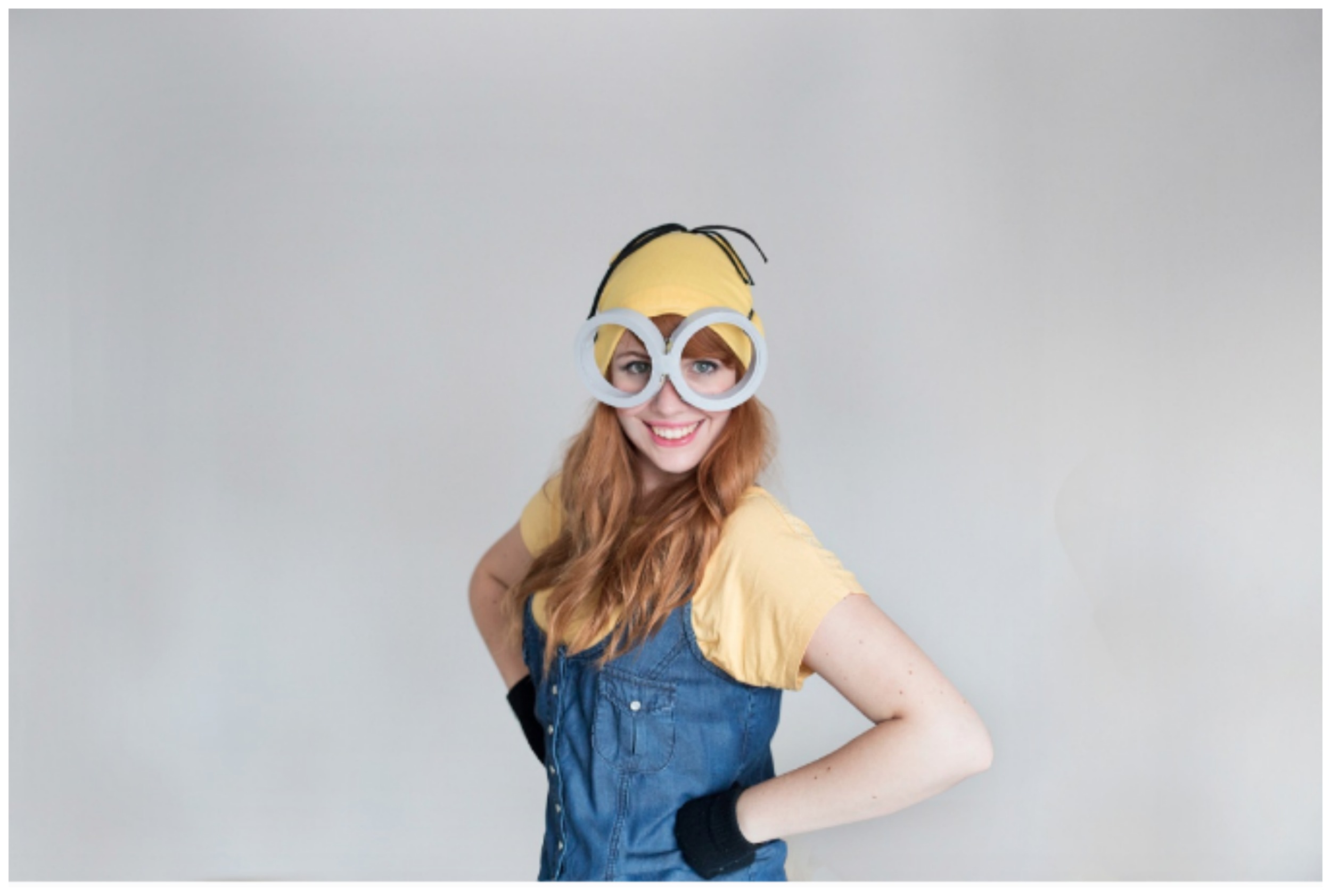 Here are the materials to make minion goggles:
Large Rolls Masking Tape (2) – $4.50 ($9.00)
Super Glue – $2.49
15 Inch Elastic – $1.84
Gray Acrylic Paint – $1.24
Paint Brush – $1.71
Full DIY directions at Britt+Co.
Athlete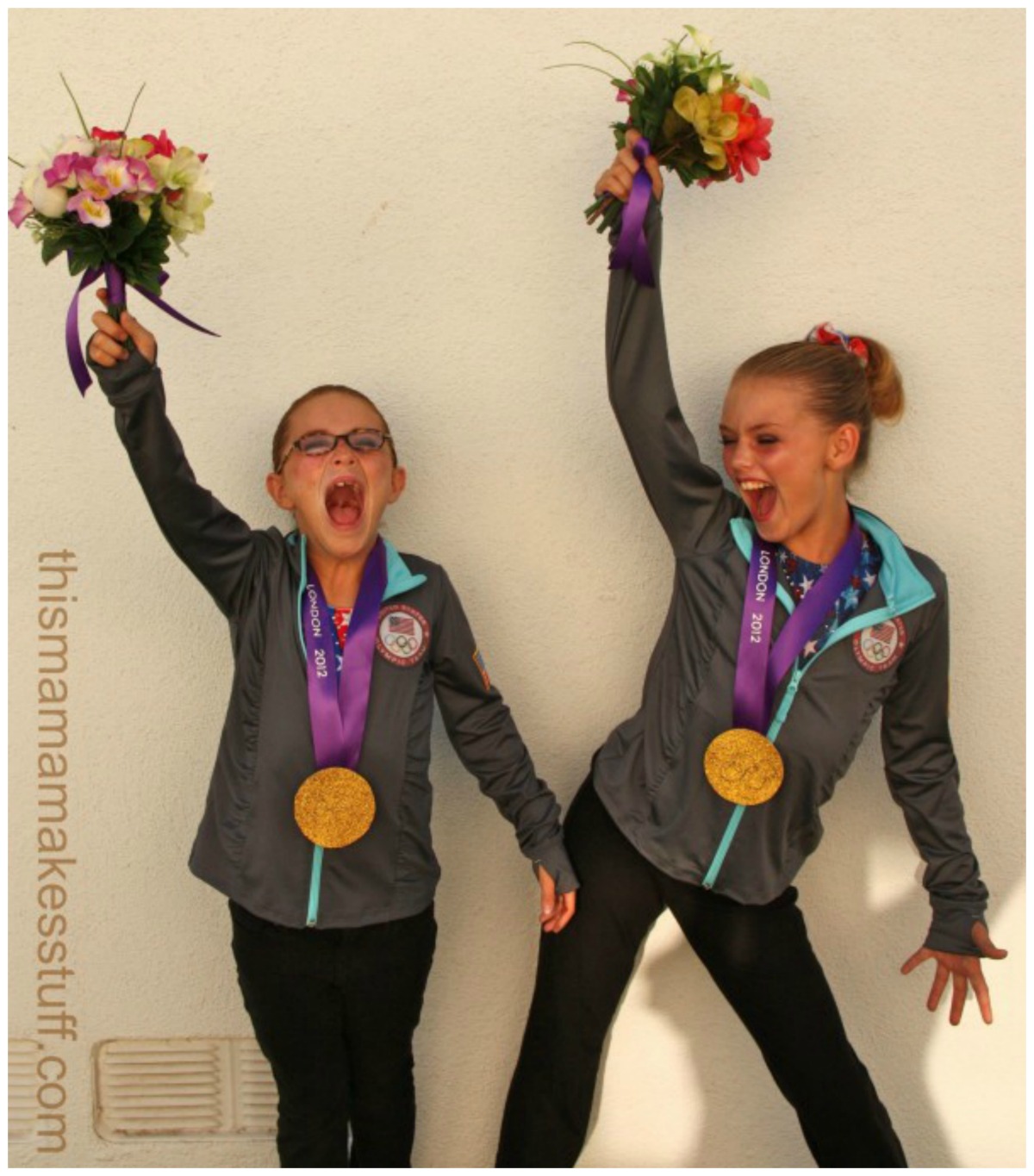 This is probably one of the easiest costumes to put together, especially for those who play sports or have family members who play sports. I grew up playing tennis and never thought that I'd actually be a tennis player for Halloween. But one Halloween night, I didn't have a costume, so I decided to dress up as a tennis player. I threw on my tennis outfit and grabbed a tennis racket.
Maybe you aren't an athlete, but your neighbor is. Borrow and return their uniform in good condition.
For parents with a baby, here are a few Halloween costumes ideas:
Spiderweb Mother & Spider Baby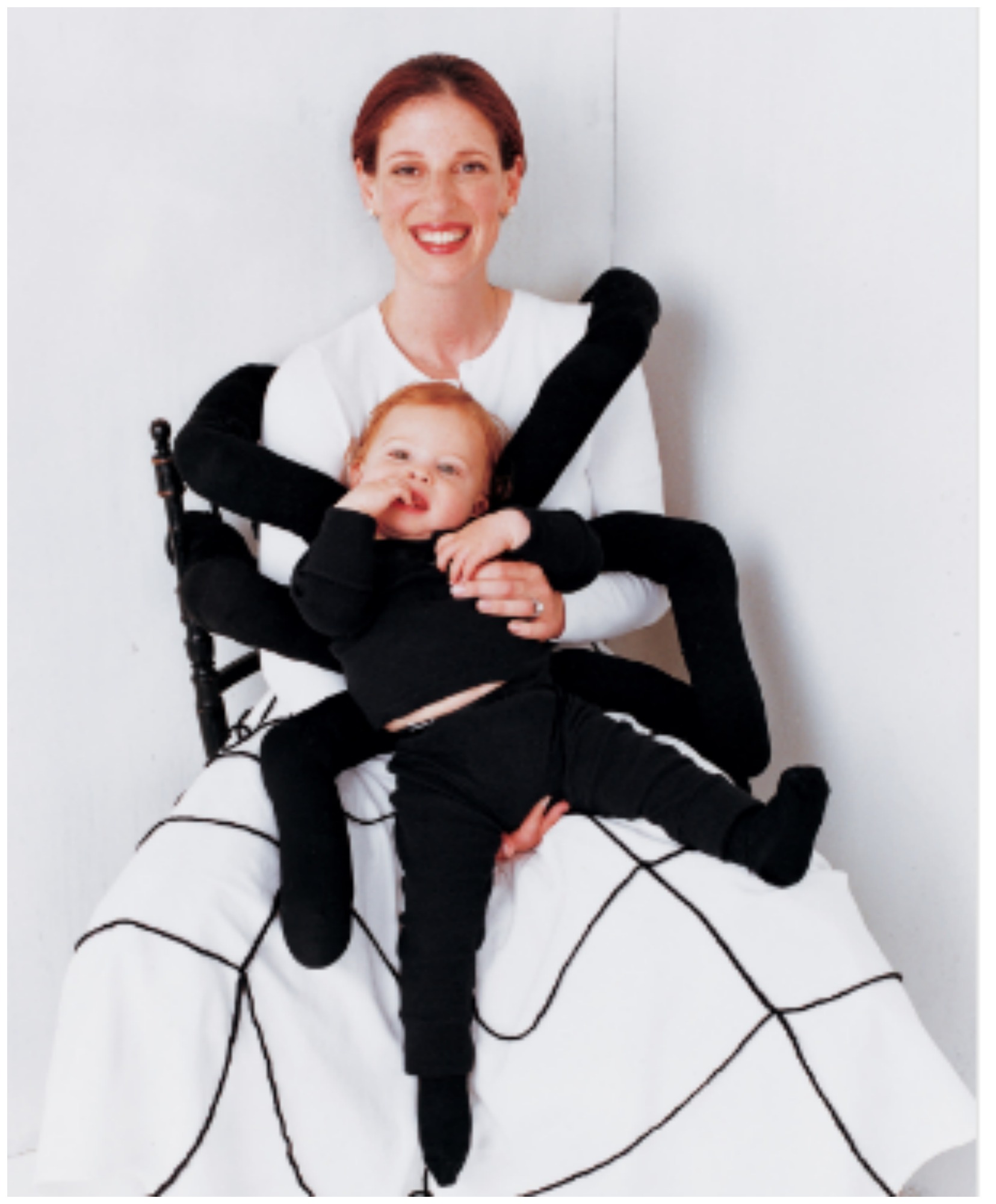 Any mother with a baby can try this Halloween costume combination. This cute costume idea is easy to assemble.
3 pairs of men's microfiber black dress socks
Black yarn (you can also use white yarn if wearing a long black skirt)
Safety pins
Long white skirt
Hole punch
Cardboard
Hot glue gun
Polyester-fiber stuffing – $3.50
Spider template
24-gauge wire – $5.75
5/8-inch-wide black grosgrain ribbon – $2.83
Self-adhesive Velcro – $4.93
Black fake fur – found at any fabric store
Velcro-ribbon ties – found at any fabric store
White craft glue
Find directions at Martha Stewart.
Popcorn Vendor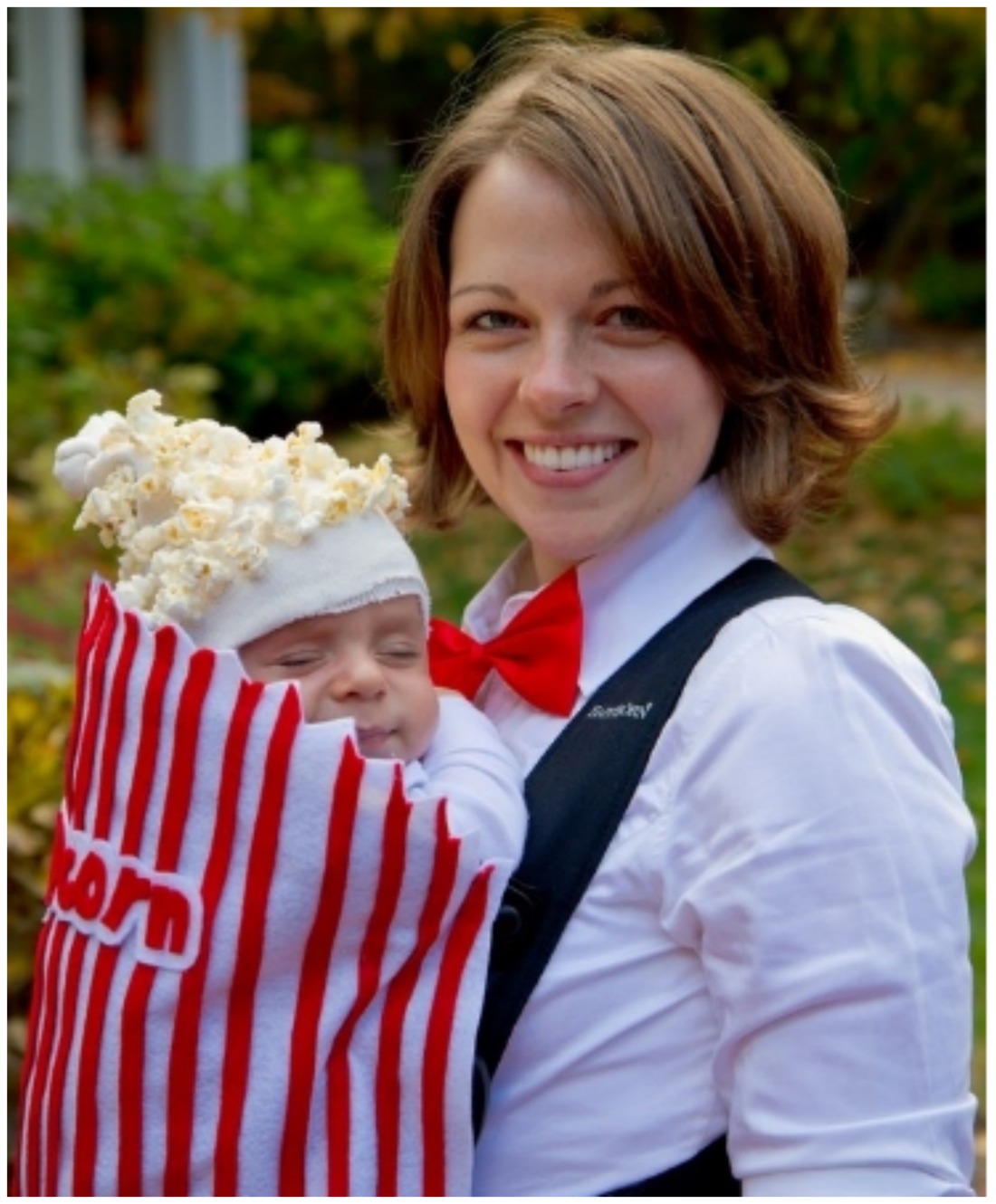 To create this popcorn vendor costume for you and your baby, wrap a baby carrier or other snuggly in felt. Next, glue some popcorn on a baby's white beanie. Purchase a red bowtie and suspenders. Suspenders are optional, because anyone can use the straps from the baby carrier.
Red Bowtie – $5.99-8.99
Suspenders – $8.90
Robber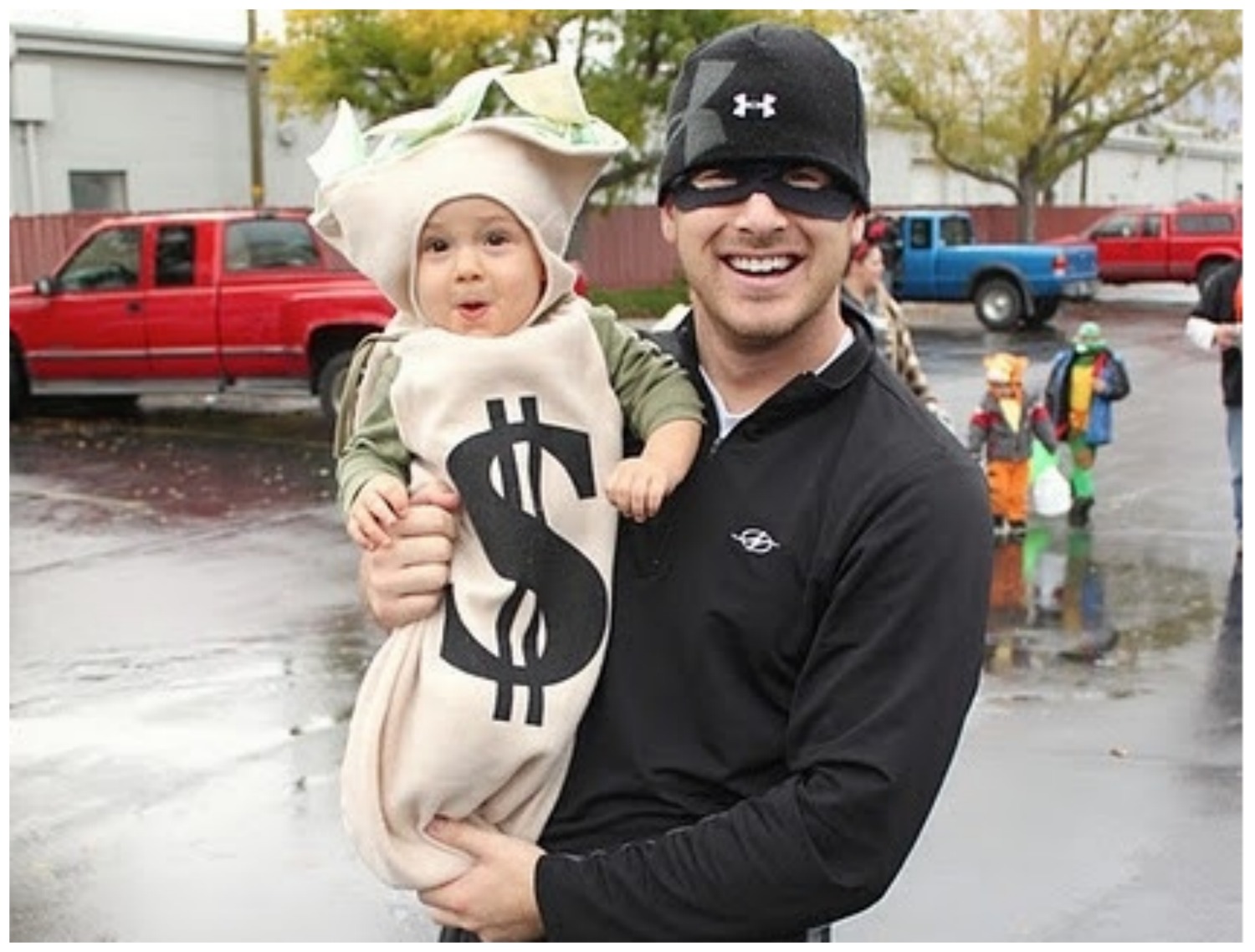 The perfect father and baby costume outfit! The father just needs to wear all black clothing, black work out clothes, or black ski gear. Use a pillowcase to make the money sack for the baby.
Ski Mask – $7.99
More choices at Buzzfeed.
If you don't have the materials you need in your house, consider throwing a neighborhood costume mash-up party. Invite your neighbors to bring a few items they no longer use to exchange for the costume elements they made need from others.
Comment below with any of your DIY Halloween costume ideas!