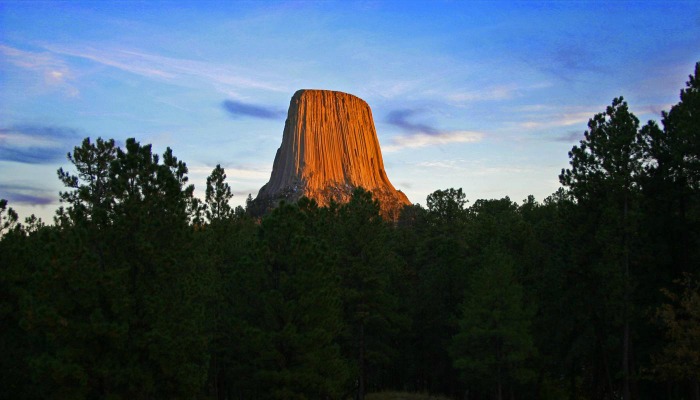 With today being Father's Day, I have been thinking and reflecting a lot about my father and the impact he has had on me.
The Craziest Vacation of my Life
The summer after I graduated high school, my family decided to take a family vacation.
Now, you have to understand a few things to understand this story.
My family never takes vacations because we never had money or time to do so.
I have five siblings. Car rides with 8 people are crazy adventures.
I was the one in charge of planning this entire trip.
We were all excited. It was Fourth of July weekend. We were headed up to Mt. Rushmore for the fourth, and hitting spots in Wyoming and South Dakota that none of us had ever been to before.
But, as what typically happens with crazy adventures such as this, so many things went wrong.
At our first stop, Martin's Cove, we all got attacked by mosquitoes and my youngest brother's ankle swelled to twice its normal size.
We found our campsite in Casper, WY, around midnight and pitched our tents (most of us not having camped in years) in the dark by flashlight and phone light.
We may have gotten lost on our way to Mt. Rushmore.
IT RAINED. And kept raining. Nearly every day of this entire trip. And flooded our campsite the other night we were going to camp.
My little sister got violently ill.
None of my siblings could get along whether in the car or out of the car.
For whatever reason, my older brother was being grumpy beyond grumpy.
All of this was a little much, especially to my poor dad who was doing all the driving for this trip.
But something wonderful happened when we stopped at Devil's Tower.
Devil's Tower
Devil's Tower is located in the Northeastern Corner of Wyoming. It's actually the first ever National Monument and it rises 867 ft from the flat barrenness of the Wyoming landscape.
Driving up to it, it felt like we were in the sky as we were literally driving through clouds across the road on the mountainside. It got thinner as we neared Devil's Tower, but we still couldn't see a thing. We were looking all over for this so-called "tower" when all of a sudden…
It emerged from the clouds, like some parting of a heavenly curtain. We literally stopped the car to stare. It was incredible. This massive structure of rock arose from literally nothing. There are no mountains or volcanoes nearby, but here in front of us, was a mountain of solid stone.
I was in awe, and so was my dad. We got to the parking lot and most of my siblings did not want to get out in the wet and mistiness of the day, but my dad and I did.
As we were walking around the tower, I was insurmountably happy. I said hi to everyone we met and chatted with my dad the entire walk around the tower. At one point, I stopped and looked up at the tower and said, "Devil's Tower truly is one of God's wonders."
My dad really liked that thought. In fact, he kept talking about it the rest of the walk around the tower. We had a wonderful discussion about the wonders that God had created and how, even though this trip had been an adventure—nightmarish at times—we were still blessed to witness some of God's grandest creations.
After this experience, my dad talked about our little wonder moment frequently. He talked about it every time he talked about our trip.
But he had no idea how impactful that moment was to me.
Grand Canyon
Little over 18 months later, I found myself in Flagstaff, Arizona. I'd been serving my mission for about 6 months, and I still felt like I had no idea what I was doing. I was having a difficult time with my companion, and I was a stressed-out mess most of the time.
One P-day, we went up to the Grand Canyon with one of our bishops. I had never been, but I was extremely excited because I love nature parks.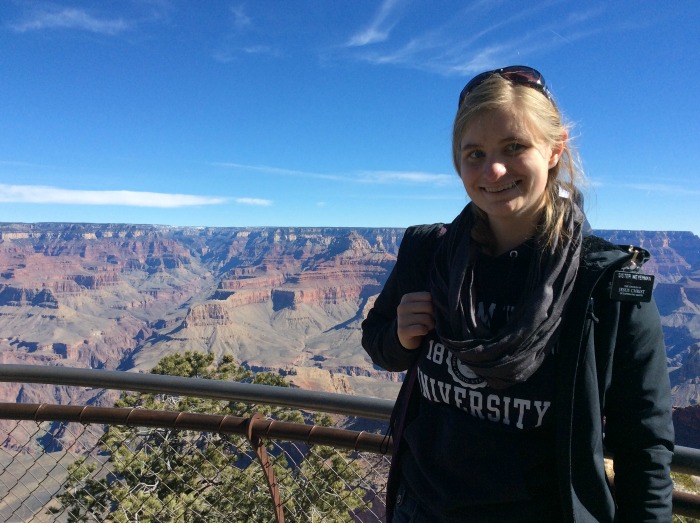 And as we got there, and I gazed at the magnificent beauty of the canyon, I was struck by the beauty of God's creations once again and I remembered the wonder moment my dad and I had shared at Devil's Tower.
At that moment, I felt the Spirit so strongly and a tremendous love for my dad. God had made it possible for me to have another wonder in my mission, and I got the opportunity to go three times while a missionary.
Father's Day Tribute
Wonder moments do not have to be rare in our lives. In fact, some of the most wondrous moments of my life are when I am able to talk and spend time with my dad. He has always been one of my biggest supporters and connects with me on a deep spiritual level.
I do not know where I would be without my dad. But I know that because I have a father on this earth who loves me so much, who listens to me and takes time to bond with me, I have a Father in Heaven too who also loves me, and listens to me and takes time to bond with me.
This Father's Day, I offer my deepest heartfelt gratitude for my father and for all fathers who strive to connect with their children and bring them closer to heaven. Because truly, fatherhood is divine. That's why our Heavenly Father asks us to call him Father.