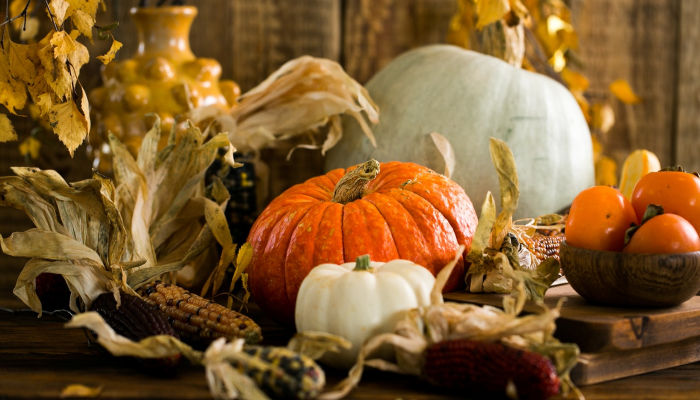 Now that autumn is in full swing and pumpkin spice whatevers are turning up everywhere, here are some recommendations for some homey, cozy, fall-inspired dishes, both savory and sweet.
1. Mulligatawny Soup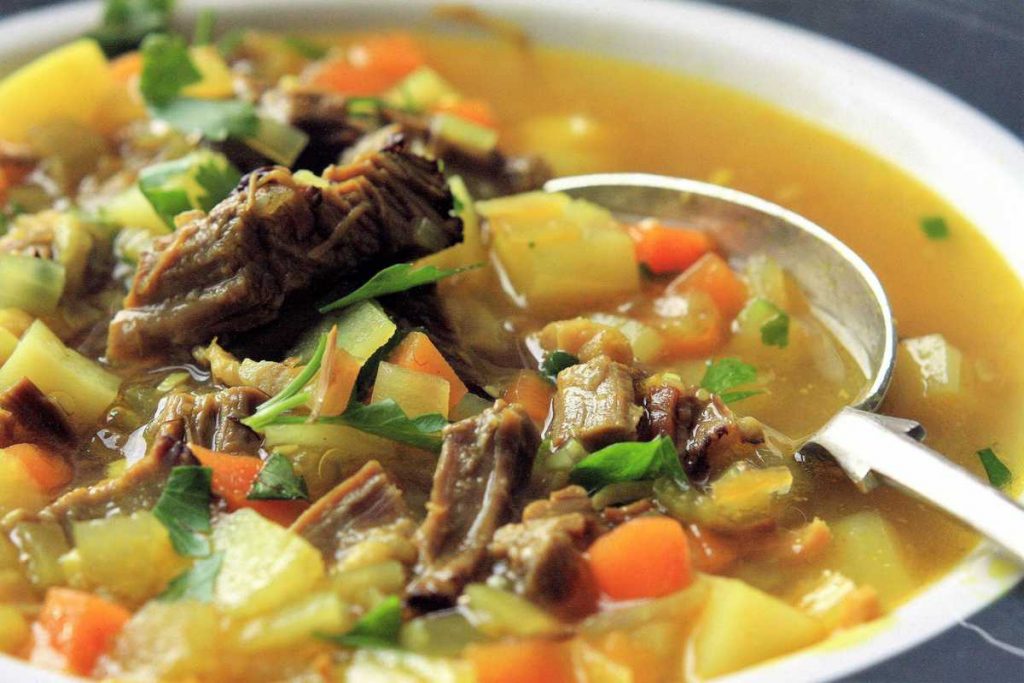 What? Yes, it's an adaptation from an Indian recipe and it smells delish while it's cooking because of the spices. This version calls for beef, but you can make this main-dish soup with chicken or lamb if you prefer.
1 1/2 lbs beef stew meat
2 Tblsp oil
1 1/2 quarts water
1 Tblsp salt
1 tsp curry powder
1/8 tsp mace
1/8 tsp cloves
1 small bunch parsley, chopped
1 medium onion
1 medium carrot, sliced
1 stalk celery, sliced
1 green pepper, diced
1 medium apple or potato,
peeled and cubed
1/4 cup butter
1 (8-ounce) can diced tomatoes
In a large pot, brown the beef in the oil. Add the water, spices, and parsley. Cover and simmer 1 hour. Add about 1 1/2 cups more water. In a large skillet, melt the butter and add all the vegetables. Cook until they are tender, stirring occasionally. (If you use potatoes instead of apples, add them to the soup when it has about 25 minutes left to cook.) Remove from heat. Stir in the flour. Gradually stir in the canned tomatoes and some of the soup broth to a cake batter consistency, then gradually add back into the soup, stirring each time. Heat to boiling. Boil 1 minute. Then decrease heat and simmer 1 hour.
2. Best Butternut Squash Soup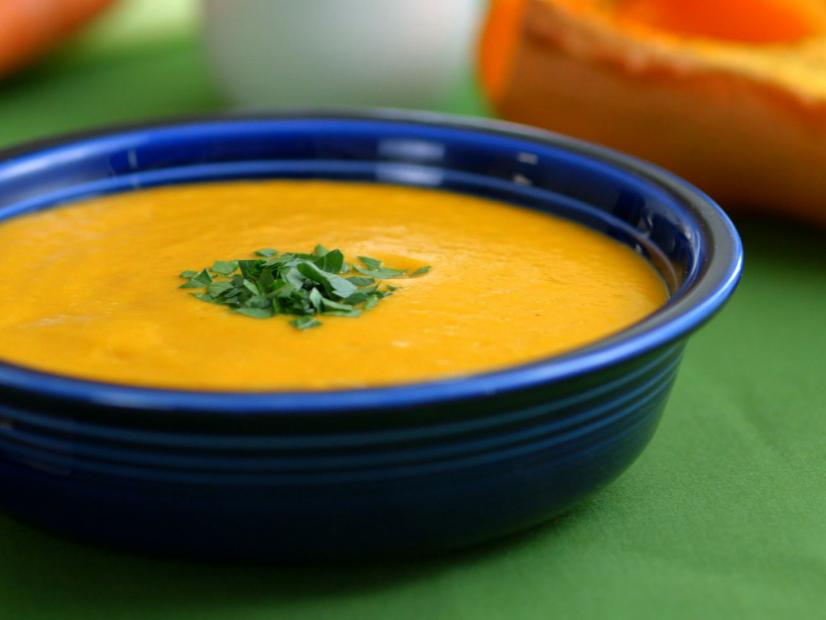 Wash a butternut squash and then cut it in half lengthwise. Rub with a little oil and sprinkle with salt and pepper. Bake in a 375° oven for about 45 minutes or until tender. Meanwhile, make the soup.
2 cups vegetable or chicken broth
4 cloves garlic, peeled and minced
1 carrot, peeled and chopped
1 onion, peeled and chopped
3/4 tsp thyme
1/2 tsp salt
1/4 tsp pepper
1/8 tsp cayenne pepper
Pinch each of cinnamon and nutmeg
1 Tblsp real maple syrup
1 Tblsp butter
1 can of coconut milk
Mix all soup ingredients together except the coconut milk in a large saucepan. On medium heat, bring the soup to a simmer, cover, reduce the heat to keep the soup on a low simmer. Simmer for 20 to 30 minutes or until the veggies are very tender. Remove from heat. Scoop out the butternut squash into the soup leaving the peel behind. Then blend the soup in a blender (you might have to do this in two batches). Pour the soup back into the pot and blend in the coconut milk. If the soup isn't smooth enough for you, you can put it through a sieve before serving. Delicious!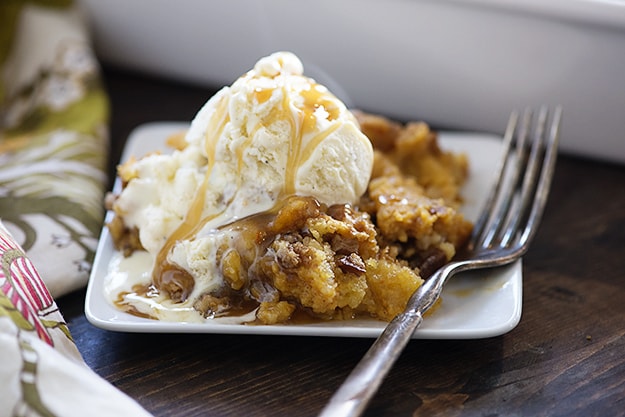 This recipe is so much easier than pumpkin pie and has a fabulous taste that pleases everyone, even people who don't like pumpkin pie.
1 can pumpkin puree
1 can evaporated milk
4 eggs
1 1/2 cups sugar
1 tsp cinnamon
1/4 tsp nutmeg
1/4 tsp ground ginger
pinch of cloves
1 tsp salt
1/2-ish box of yellow cake mix (up to a full box—the more you use the cakier it is)
1 cup chopped pecans
1 cup butter, melted
Butter a 9 x 13″ pan and preheat the oven to 350°. In a large bowl, mix together the pumpkin, milk, eggs, sugar, and spices until well-combined. Pour into the prepared baking dish. Sprinkle the top with the yellow cake mix. Sprinkle with the chopped pecans. Pour the melted butter evenly across the top of the cake. Bake for 60 – 70 minutes or until the top is lightly browned and the custard is set. Serve warm or cold. Store in the refrigerator.
4. Swedish Apple Pie
This pie used to be the star dish at a Salt Lake City restaurant that closed long ago. It would be a great companion to pumpkin pie for Thanksgiving.
1 cup whipping cream (set out at room temp all night the night before to sour, then chilled)
3 cups peeled apple slices (Granny Smith)
3/4 cup sugar
1 tsp vanilla
2 Tblsp flour
pinch salt
1 egg
9″ unbaked pie shell
Topping: 1/3 cup sugar, 1 tsp cinnamon, 1/3 cup flour, 1/4 cup butter (blend with a fork until crumbly)
Cook the apple slices in a saucepan over low to medium heat (stirring) until soft. Mash them slightly. Add the flour, sugar, and salt. Stir. Beat the egg with the vanilla. Add to apple mixture. Beat the chilled, soured cream until stiff and fold into the apple mixture. Bake at 350° for 40 minutes. Sprinkle the topping on the pie and bake 15 minutes more.
**If you are lazy, we have substituted 1 cup actual sour cream for the whipped soured cream, and the taste didn't suffer.
5. Cranberry Pecan Teacake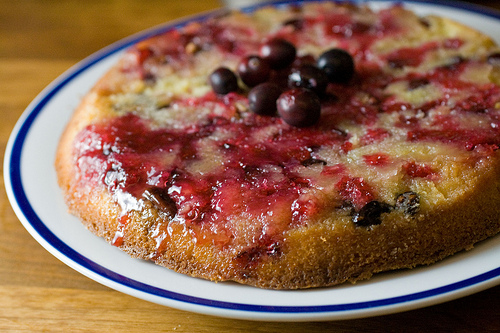 This is a girlie teacake and is perfect for autumn wedding receptions, showers, or brunches. Very much in tune with the holiday season, however.
2 cups fresh cranberries OR 1 can whole cranberry sauce
1/2 cup chopped pecans
1/2 cup sugar (1/4 cup if you use canned cranberry sauce)
1 stick (1/2 cup) real butter
1 cup flour
2 eggs, beaten
2/3 cup sugar
1 tsp almond extract
sifted powdered sugar
Grease a 10″ casserole dish, quiche dish, or pie plate. Cover the bottom with cranberries or cranberry sauce and chopped pecans. Sprinkle the sugar over the berries and nuts. In a mixing bowl, melt the butter in a microwave. Add the flour, almond extract, the 2/3 cup sugar, and the eggs. Mix well. Pour the batter over the berries and nuts. Bake at 350° for 35 – 40 minutes, or until an inserted knife comes out clean. Remove from oven and sprinkle immediately with powdered sugar.
6. Hot Spiced Punch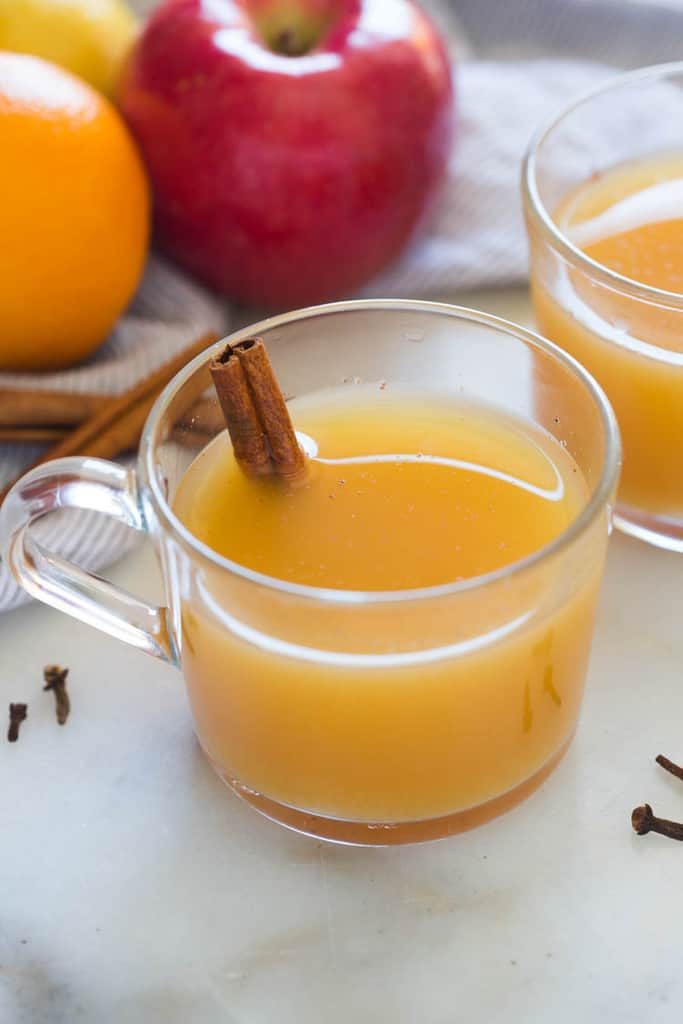 Oooo. You can just feel the warmth as it goes down.
1 quart water
2 sticks cinnamon
1 tsp whole cloves
2 cups sugar
You can wrap the spices in cheesecloth or use a tea infuser or ball so you can easily remove the spices. (OK, so none of us knew what they call those things, but we all understood "tea leaf container thingy.")
Put in a large pot. Cover and boil for two hours. Strain out the spices if they are loose. Then add the following:
1 (12-ounce) can frozen lemonade
1 (12-ounce) can frozen orange juice
4 quarts water
Heat and serve.
7. Holiday Smells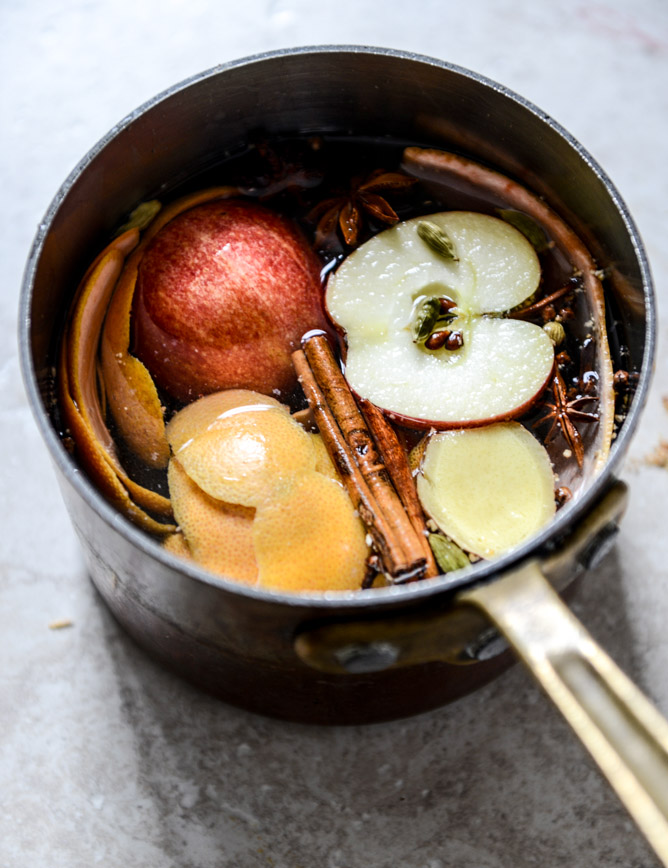 This recipe is NOT EDIBLE. Holiday candles can be toxic and/or expensive. Here's the old-fashioned way to make your home smell festive. Warning: don't let the water boil away, or the spices, etc. will burn to the bottom of your pot.
Set a teapot or small saucepan on a heat source. This can be a range burner or hotplate or canned heat. After you bring the ingredients to a simmer, cover the saucepan or close the teapot so that just a bit of steam escapes and continues to do so.
Water
Orange or mandarin, quartered (or just use peels)
Apple, quartered (optional)
Holiday spices: cinnamon sticks, whole cloves, nutmegs, allspice, ginger, what-have-you
Simmer and add more water as it evaporates.