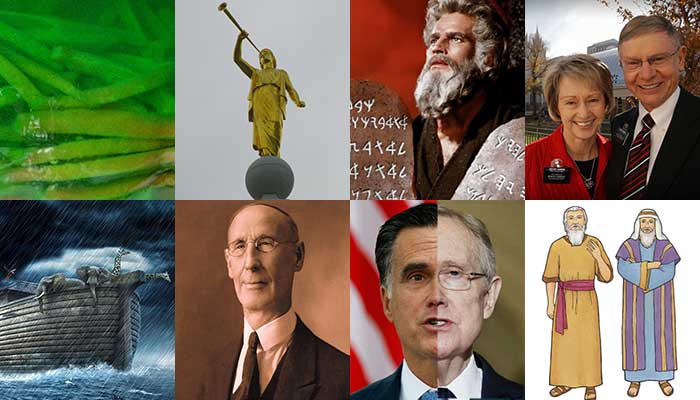 Halloween can be the perfect time to have a little bit of fun and be lighthearted, so following that instinct here are nine tongue-in-cheek, Halloween costumes for your ward's Trunk or Treat.
1. Noah's Ark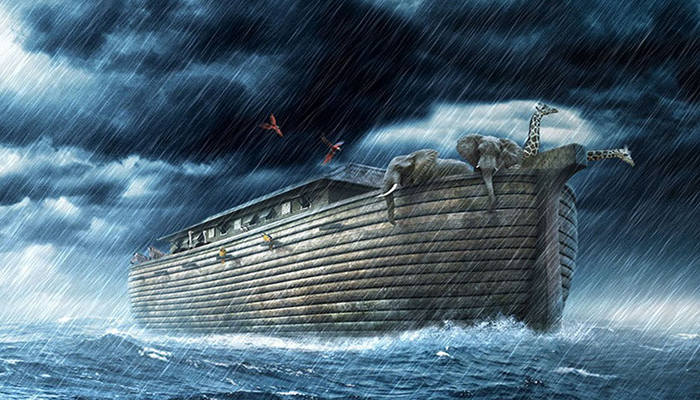 Let out your inner child with this stuffed animal palooza!
What you'll need:
Newspaper
Brown spraypaint
Brown shirt
Stuffed animals
Make a triangle hat out of newspaper, then spray paint brown. Use some heavy duty tape to connect the stuffed animals to your shirt.
2. J. Golden Kimball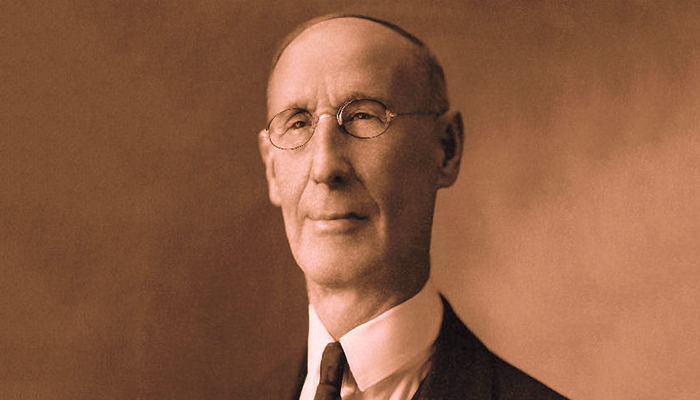 Show you know your church history with this most infamous of church leaders.
What you'll need:
Suit, White shirt, and tie
Cardboard
Marker
Harry Potter glasses
Flip up your collar, and then bend it down only at the front points. Cut the cardboard into a quote bubble fill with various symbols "#@&!"
3. Every Prophet Ever According to the Primary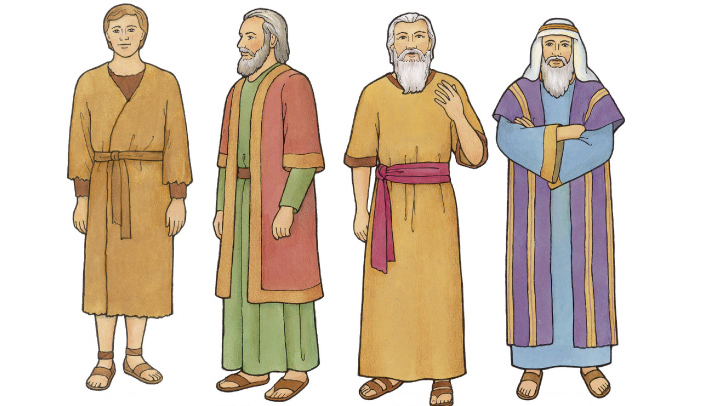 Others may ask you why you're wearing a towel, but every child under 12 will instantly recognize your prophet cred.
What you'll need:
There's a reason you see this about every other week during sharing time, it's super easy. No instructions required, except the towel and rope go on your head.
4. Senior Missionaries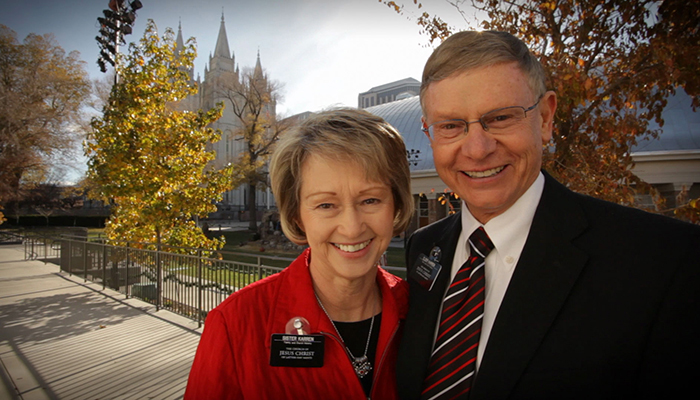 Sure senior missionaries don't actually scuttle around with walkers, but when did accuracy ever get in the way of a good Halloween costume.
What you'll need:
Baby Powder
Floor-length, flower-patterned dress or sweater vest
Old missionary tag
PVC Pipe
Tennis Balls
Apply baby powder to your hair generously, then hairspray in. Dress up in your old person missionary best. Go to the local hardware store, and put together a basic walker from PVC pipe, put tennis balls on the legs.
5. Charlton Heston's Moses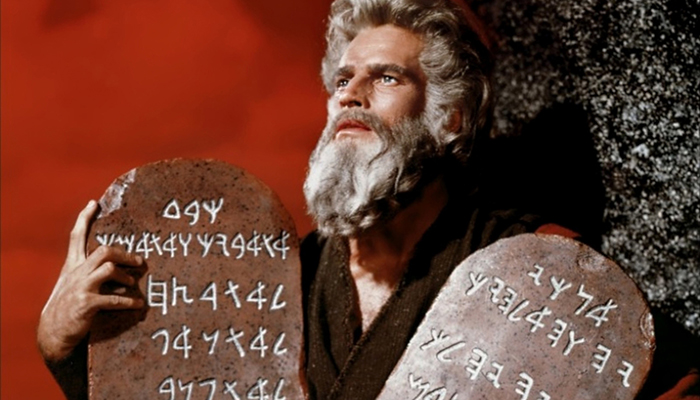 I guess you could go as regular Moses, but then you wouldn't be honoring one of David O. McKay's favorite films.
What you'll need:
Cardboard
Bathrobe
Walking stick
Gray yarn
Cut out the ten commandments from the cardboard, then follow instructions on how to make a yarn beard.
6. Menace to Society
Twenty-five and single? You know what Brigham Young thought about that, so you might as well embrace your menacing ways with this costume.
What you'll need:
Poster Board
String.
Marker
Printer
Print out a large size Facebook logo, and attach to the top of your poster board. Under the logo write "Name: Menace to Society Age: 25 Gender: Male Relationship Status: Single." Wear around neck.
7. Green Jell-O and Carrots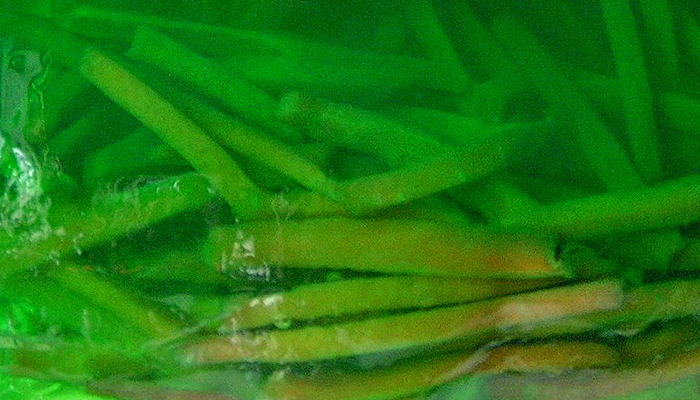 If it was good enough to represent us on an Olympic pin, then by golly green jello and carrots is good enough for your Halloween costume.
What you'll need:
Clear trash bag
Green balloons
Evergreen, balsam pine or another green semi-transparent deck stain
Strips of orange construction paper
Cover trash bag in stain. Let dry thoroughly, overnight preferably. Cut out two leg holes in the trash bag. Fill with balloons and orange strips.
8. Angel Moroni Statue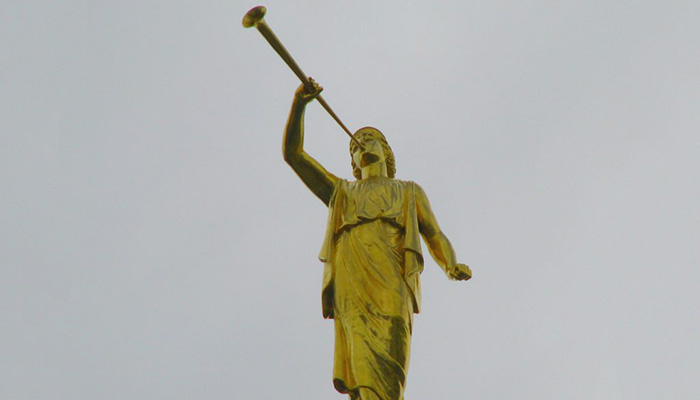 Why not double up your Halloween costume as a missionary opportunity? Everytime someone asks you who you are, "Well let me tell you . . ."
What you'll need:
Sheet
Gold Spray Paint
Vuvuzela
Sandals
Cut a hole out in the middle of your sheet, then spray paint it and the vuvuzela.
9. Mitt Romney/Harry Reid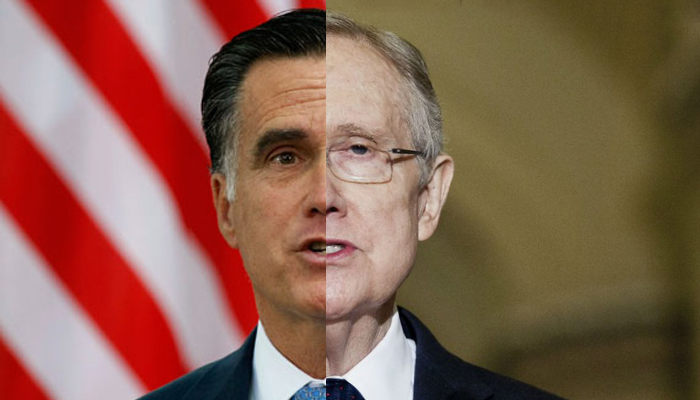 Get your bipartisan Mormon pride on with this split-nature "politically neutral" costume.
What you'll need:
Suit
Two old ties, one blue, one red
Print out a donkey and an elephant
Eyeliner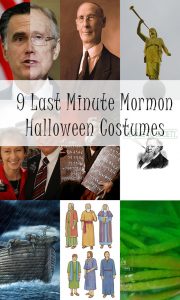 Cut your two old ties in half. Keep the right side of the red tie, and the left side of the blue tie. Tape them together. Make marks up your neck and face with the eyeliner, splitting your face in two. Put the donkey on your left lapel, and the elephant on your right.
Have any great additions to our list? What are you dressing up as for Halloween? Let us know in the comments below.