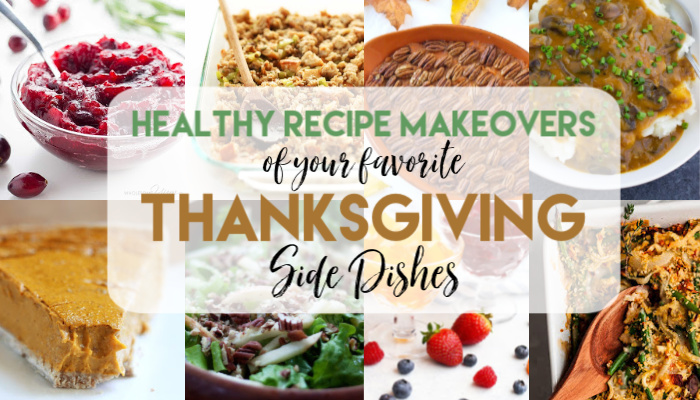 Thanksgiving can be a time of family bonding and feelings of gratitude. It can also be a time of expanding waistlines and feelings of indigestion. If you want to avoid some of the rich, calorie-laden foods that trigger overeating and weight gain, check out these healthier cousins of your favorite Thanksgiving side dishes. Who says you have to start your New Year's Resolutions on January 1?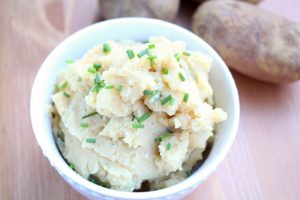 Let's start out with a traditional staple for the Thanksgiving spread—taters. Lest you think that all good potatoes must be swimming in cream and butter, the website www.dontmissdairy.com has provided a delicious, dairy-free alternative. Utilizing fresh chives and chicken stock as its two secret ingredients, these spuds are full of flavor, but not full of fat!
ARTICLE: Make Thanksgiving More Meaningful with These 10 Traditions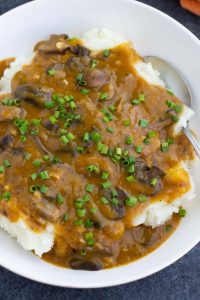 Before you get turned off by the word "vegan," pause to consider how this flavorful recipe with veggies, mushrooms and vegan worcestershire sauce could compliment your mashed potatoes without all the added calories of a typical gravy.
Let's see…soggy canned green beans and processed deep-fried onions or fresh, crisp green beans and real onions you sliced yourself. There's an obvious winner here. Yes, it's your typical green bean casserole—kind of. By subbing the canned cream of mushroom soup for an (obviously superior) parmesan gravy and the cream for chicken broth, Ambitious Kitchen has taken this beloved Thanksgiving dish to a new, even more delicious, level.
ARTICLE: Tired of the Same Old Sides for Thanksgiving? Include One of These Unusual Dishes at Your Feast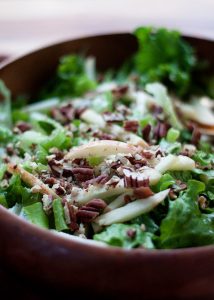 Come on, people, it's time to let go of the iceberg! Embrace real greens by serving this salad garnished with pecans and apples, then drizzled with a maple-syrup sweetened apple cider vinaigrette. The perfect light accompaniment to your other heavy Thanksgiving fare.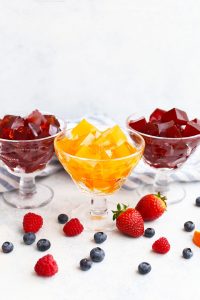 You never really liked the shredded cheese-filled jello ring that Aunt Bertha brought anyway. Now's the time to get rid of artificial flavors and colors and try fruit-juice sweetened gelatin. You could even go out on a limb and add some *fresh* berries for an added health benefit!
ARTICLE: Six Awesome Thanksgiving Activities for Kids (that will keep them busy and out of the kitchen!)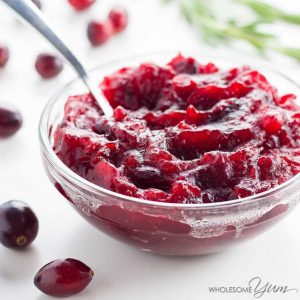 This healthy, sugar-free, gluten-free cranberry sauce recipe requires just 4 ingredients. Made with fresh cranberries and no sugar, it's also low carb. Perfect for those in the family who are going the "paleo diet" route.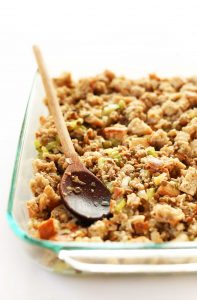 Again, don't get turned off by the word "vegan!" Made with whole grain bread, lentils, veggie broth, and fresh veggies, this stuffing version HAS TO be better than your good old stove-top standby. Give it a try this year and expect rave reviews!
ARTICLE: 7 Recipes that are Likely to Turn up at a Mormon Thanksgiving Dinner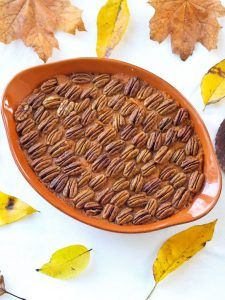 This is many a family's favorite side dish at Thanksgiving, but it doesn't have to offer the calories and sugar content of a dessert with this remade recipe. With sweeteners such as maple syrup and orange juice, as well as the dairy substitute of coconut milk, this casserole not only looks amazing, but will also taste divine!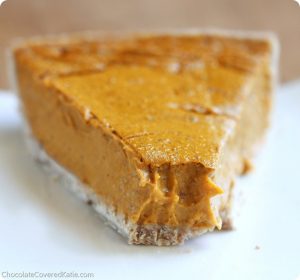 Technically this is a dessert, not a side dish, but I didn't want you to do so well eating healthy for the dinner portion and then go and ruin it with your dessert choices. So here's an alternative to the traditional pumpkin pie. This one is sweetened with coconut sugar and stevia and has a lower-calorie crust made of rolled oats and flax.
Here's to a happy, HEALTHY Thanksgiving and many more to come! (I mean, eating this way, you are sure to have many, MANY more to come!)
Do you have any favorite Thanksgiving recipes that are on the healthier side of the spectrum? If so, be sure to share in the comments below!