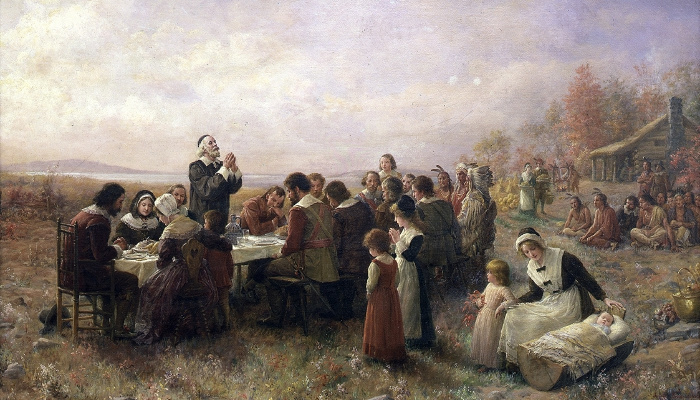 Lists. Shopping. Decorating. Recipes. Cooking. Parties and family gatherings. More shopping. Family photos. Crafts. Church activities. Festivals and community events. Even more shopping. Gifts for your neighbors. Phone calls. Travel plans. Spending lots of money—did I already say shopping?
Do you ever get so wrapped up in all the hustle and bustle surrounding the holidays that you fail to take some time and really appreciate their meaning? I know that I sometimes do. I think back to what the holidays were like when I was a child—when I didn't worry about "making" them happen—and I miss the effortless wonder and joy that I felt.
Something that helped to make the holidays so meaningful for me was keeping family traditions. Traditions set these special days apart, bring families together, and provide a great way to create uplifting, cherished memories for years to come.
I personally believe that it's important to include traditions that remind us of the reason for the holidays. Don't get me wrong, playing football on Thanksgiving Day is pretty fun, and there are certain foods that I just can't go without on Turkey Day—but neither of these really bring gratitude to the forefront of my mind. So, if you're looking to make Thanksgiving extra meaningful for your family, consider adding one of these traditions to your celebration.
1. Blessing Jar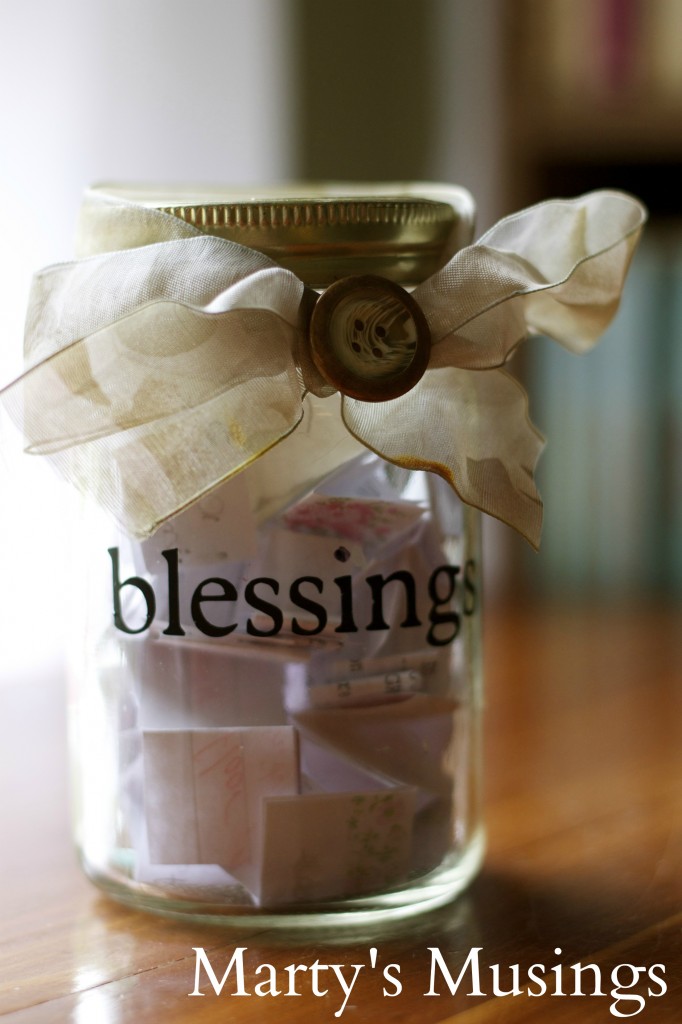 Keep a special jar in your home to remember the things you are grateful for, recorded on slips of paper. Encourage your family members to write down the blessings that they receive, great and small, throughout the year. Get the jar out on Thanksgiving and spend some time reviewing all the ways your family has been blessed over the last year.
2. Gratitude Hand Turkeys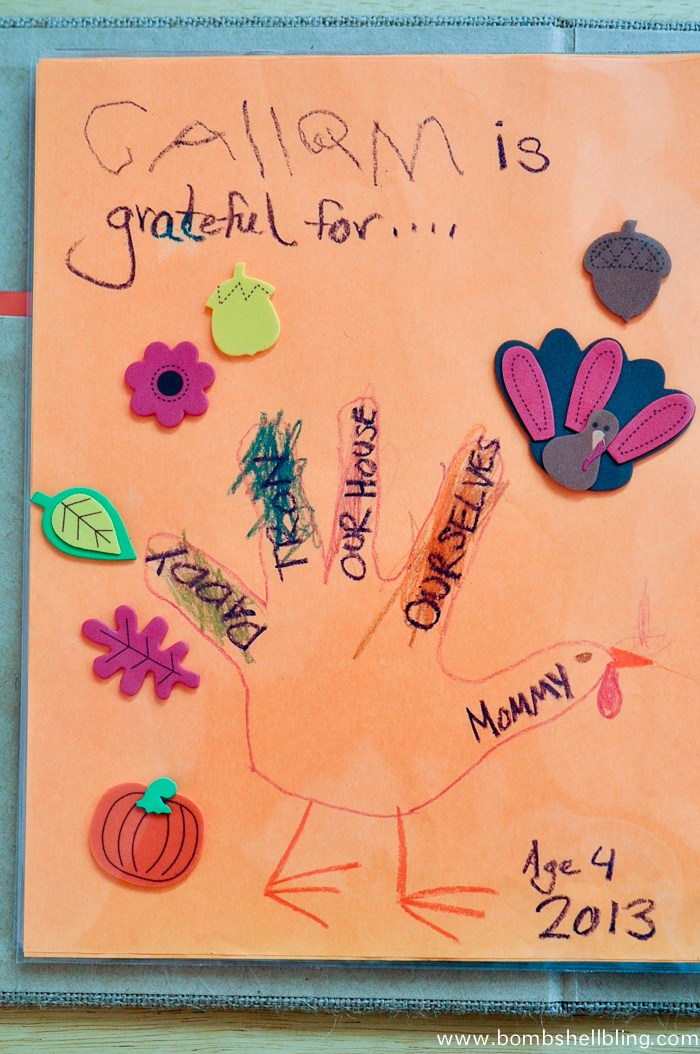 Did you ever learn how to make a turkey by tracing and decorating your handprint as a child? Have your children do this each year, making sure to record five things they are thankful for on the picture. Keep the hand turkeys in an album or scrapbook so that you (and they) can watch their hands and gratitude grow over the years.
3. Memory Tablecloth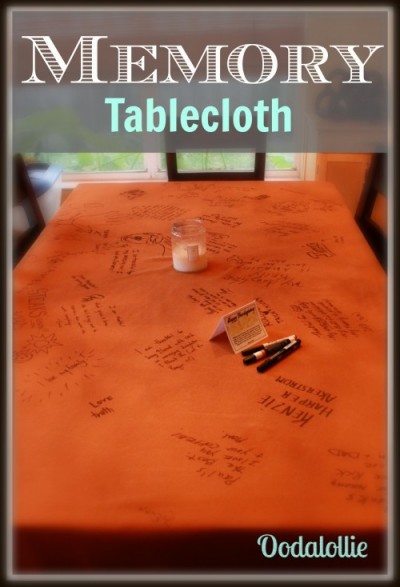 Consider keeping a special tablecloth for Thanksgiving dinner. Using a permanent marker, have everyone write their thoughts for Thanksgiving on the tablecloth. See how many years it takes to fill the table with words and memories of gratitude.
4. Thankful Banner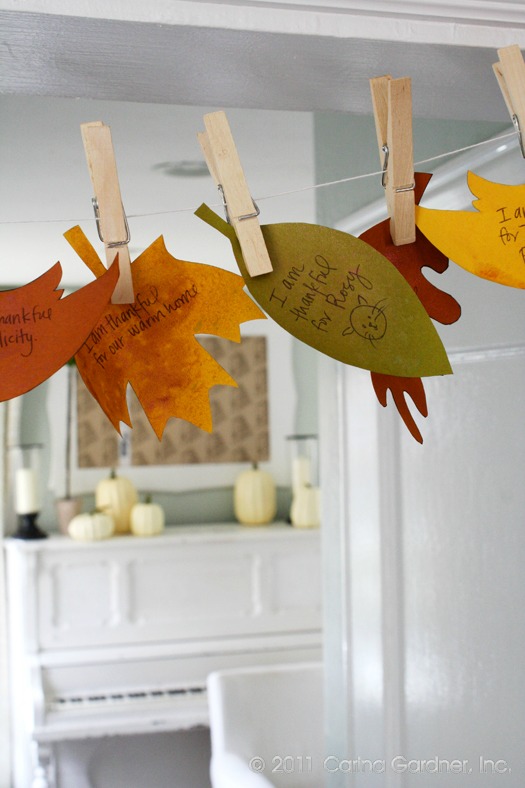 Hang a string on a prominent wall in your home. Cut fall leaves from craft paper and write something you're thankful for on each one, or fill them out gradually over the weeks leading up to Thanksgiving. Secure the leaves to the string with clothespins so everyone in the family can see and appreciate their blessings. (Go to carinagardner.com for a free printable!)
5. Give a Toast
During Thanksgiving dinner, have each person at the table give a toast to something he or she is grateful for from the past year. A reader over at thekitchn.com says that this "slows everything down and truly grabs the spirit of the day."
6. Invite a Guest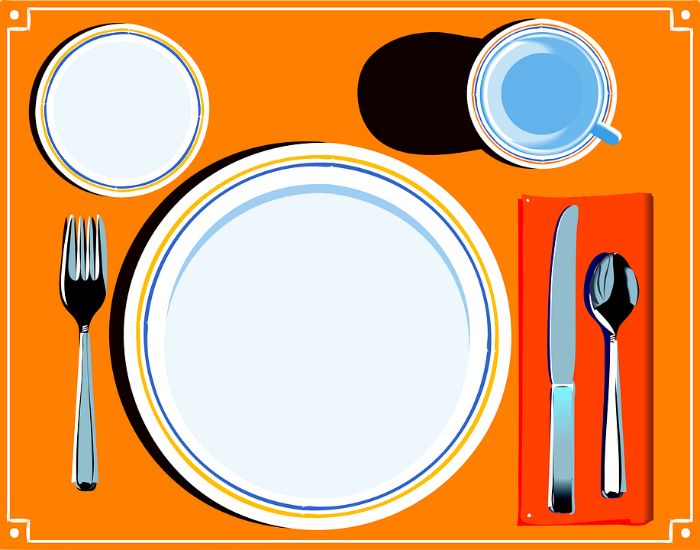 Make room at your table for a special guest—perhaps a neighbor, ward member, even a stranger—who may not have anyone with whom to celebrate Thanksgiving. Not only will you make the day brighter for another person, but you will be filled with gratitude for your ability to bless others.
7. Give Thanks Through Service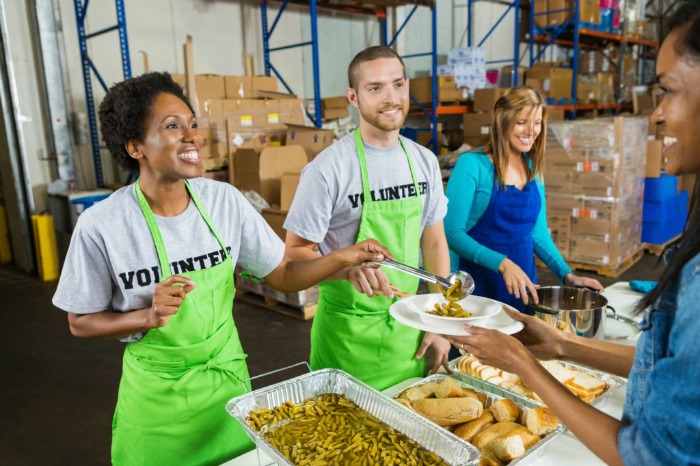 In this spirit of service, consider doing something well outside the ordinary and spend your holiday volunteering outside your home. Serve Thanksgiving Dinner at a shelter, or deliver the feast you might have prepared for yourselves to a struggling family.
8. Go for a Walk Together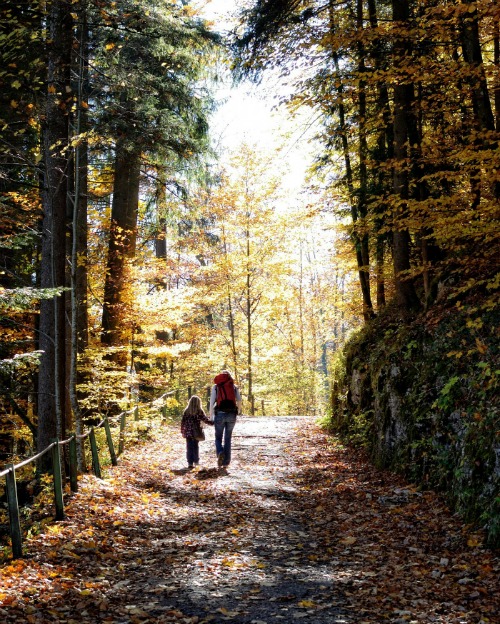 If the weather is nice, take the whole family for a walk after dinner. Breathe the fresh air, give thanks for the beautiful world we live in, and wish your neighbors a Happy Thanksgiving. Enjoy some cider, hot chocolate, or pie when you return.
9. Sing Hymns and Songs About Gratitude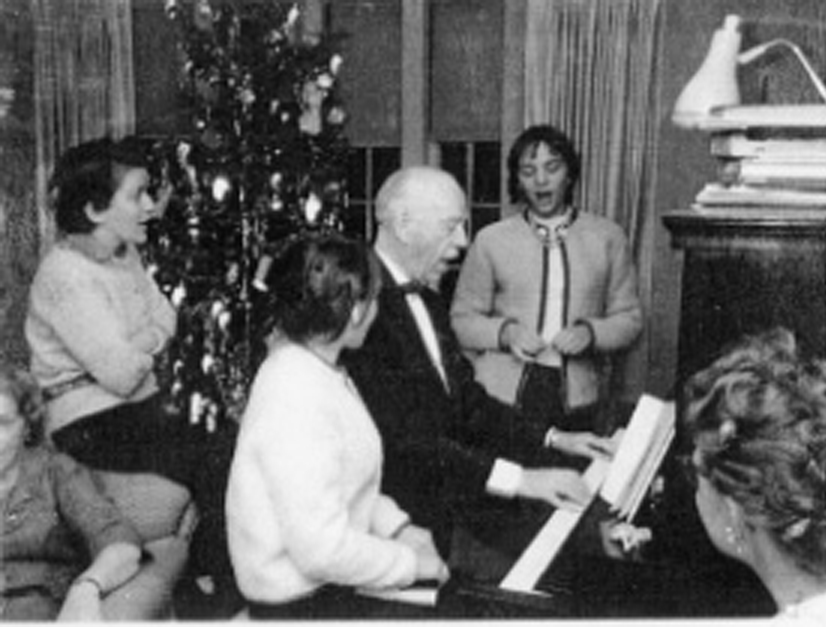 For my soul delighteth in the song of the heart; yea, the song of the righteous is a prayer unto me, and it shall be answered with a blessing upon their heads. (Doctrine and Covenants 25:12)
I have heard that it was once very common for people to sing together at large gatherings, and I think it's high time that this tradition made a comeback. So gather around the piano (or fire up your stereo) and sing your gratitude to the heavens.
10. Record Your Memories of the Day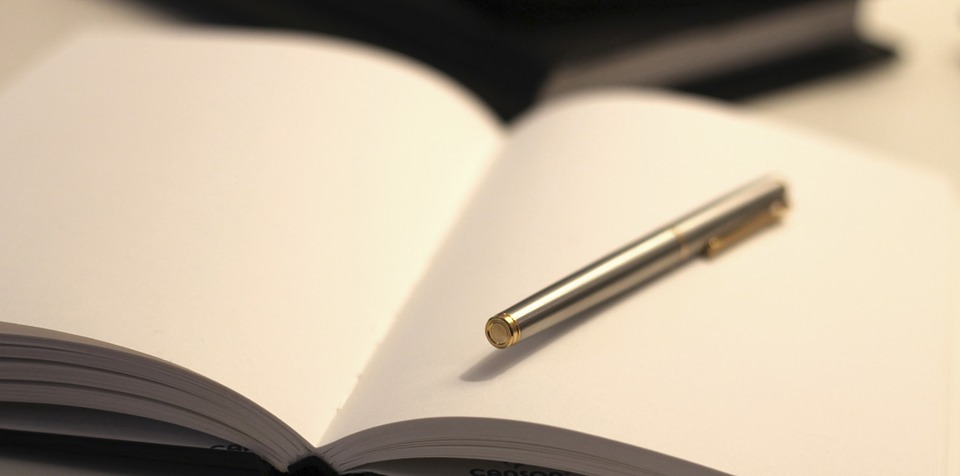 One of the best ways we can show our gratitude is to remember our blessings. Take a moment at the end of the day to record your thoughts and feelings. In addition to reviewing your experiences on Thanksgiving Day, reflect on all the ways that you have been blessed over the past year and list them in your journal.
What are some of your favorite Thanksgiving traditions? Share your thoughts in the comments!