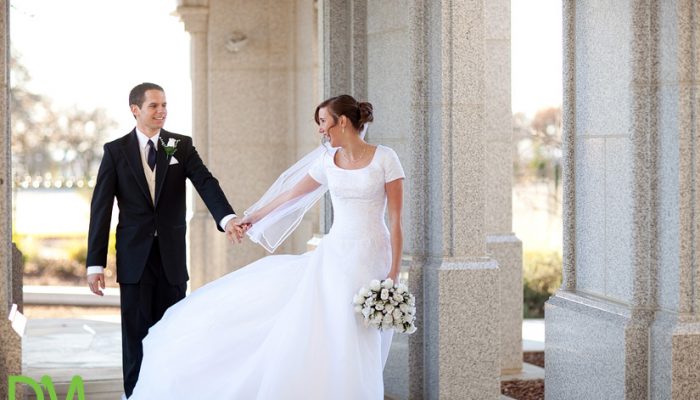 Today (June 10, 2020) I happened upon an article in The Guardian US about weddings:
None of us [is] going to be going to weddings anytime soon. In many states and cities, what we see as traditional weddings, with large gatherings of people, have been banned. We are living through a period defined by its disappointments, by concert debuts that will not happen, by plays that will not launch, by aborted careers and, yes, by grand wedding dreams that will never reach fulfillment.
The disappointments of missed weddings are no doubt painful. But the truth is that a re-evaluation of the contemporary wedding was already well overdue.
I suppose it didn't start with Pinterest, but the website has been part of the reason the "perfect wedding" has become both more desired and more dangerous for the average bride.  Idea after idea is presented there, and those amazing ideas proliferate until brides have a wedding wish list that extends into eternity.  Actually, that's where LDS brides begin, at the stretching into eternity part.  Latter-day Saint brides make wedding plans according to the customs of the cultures where they live, as long as those customs fit the moral standards of the Church.  But the center of all Latter-day Saint weddings is the temple and an eternal marriage covenant. The focus is spiritual.
A celestial marriage for members of The Church of Jesus Christ of Latter-day Saints has only one requirement—that the bride and groom, having proved themselves worthy of entering a Mormon temple, meet there at a pre-arranged time and date to be "sealed" in a lovely but short ceremony proclaiming their eternal commitment.  A sealing takes place in a "sealing room" of the temple, where a small group of worthy friends and family can watch as the bride and groom make their vows.  That's it.  All the rest is fluff, so to speak.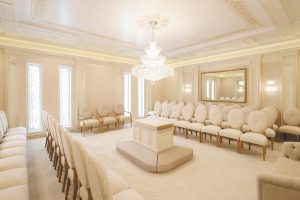 A bride doesn't even need a wedding dress to be married in the temple.  Many LDS temples rent out white dresses and temple clothing for a few dollars, and these are suitable for a sealing.  That means a girl can arrange a wedding for the cost of transportation to the temple and $3.50 for clothes to wear.
The High Cost of Getting Married
Deseret News National Edition published an article called "Here Comes the Debt: How Media is Changing the Way We Wed" in 2014. The article begins like this…
When destination-wedding planner Sandy Malone got married in 2004, there was no Pinterest, no Instagram, Facebook was in its infancy and there were few bridal websites to draw from.

Just a decade later, Malone deals with the media's impact on weddings constantly.
Malone calls Pinterest her worst enemy. Her customers think they know what they want; then they go to Pinterest and the ideas and possibilities multiply like crazy. In addition to invitations, for example, there are now save-the-date cards, doubling the cost of printing and stamps. According to TheKnot.com, the average wedding now costs over $28,000. Ever heard of a "social media concierge"? Well, you might want to pay one around 3 grand to make sure your wedding is covered on Pinterest, Facebook, Twitter, and Instagram.  And you thought you only needed a photographer.  Oh, wait, and a videographer.
The wedding business now generates over 80 billion dollars in revenue in the U.S., and what's desirable keeps growing, as TV and other media show us the newest and greatest in wedding ideas. That people spend too much is only one feature of the downside of bigger, better weddings. Those who can't afford their dream wedding might not get married at all.  Many couples who cohabit without marrying simply think they can't afford the wedding of their dreams and don't want to settle for less.  Statistics show that it's mostly the educated and better off couples who are getting married.
But there is a down-side for these couples, too.  They may end up with considerable debt going into their marriage, just because of wedding costs.  Many of these couples are already saddled with student loans, too.
The 'Today Show' will give someone a fantasy wedding. When you put a label on it of 'reality' presented on a news show and don't say this is a massive trade-off where this couple may never get out of credit card debt.
The younger the bride and groom, the more likely they are to get caught up in "wedding fever" and spend themselves into huge debt, says the article.
How to Have a Gorgeous Wedding on the Cheap
Major wedding costs include the following:
Wedding dress + clothes for the attendants
Wedding Reception Venue
Food for the reception
Wedding Cake
Décor for the reception
Invitations and Thank-you Notes
Photography
Flowers
Every girl wants her wedding to be unique, to show off her distinct personality and taste. Any bride who wants all of the above basic wedding "requirements" (remember, all that's required is that inexpensive trip to the temple) on a budget will have to engage in some serious D.I.Y. An inexpensive dream wedding can be a lot of work. In order to spare mom and aunts nervous breakdowns over the preparations, span the activities over a bit of time.  Don't do the sealing and the reception on the same day. Many LDS brides are having their receptions the day BEFORE their actual wedding, then doing the wedding breakfast the next day as a leisurely activity before everyone heads off to the temple. Or do the reception the night AFTER being sealed in the temple, or even the following week.  Take it easy and have fun. Make sure there is a spiritual tone to the day of the actual sealing, rather than a frenetic rush from activity to activity.
Wedding dress and clothes for attendants:
A Mormon bride can wear a wedding dress in the temple, but most do not.  That means the gown is worn only at the reception.  Paying thousands of dollars for a wedding gown might not be the best use of her money. Try looking for "white dress clearance" online. There are many that cost only tens or hundreds of dollars but are not labeled as "wedding" attire. Add a bolero or white shrug for modesty, or have a seamstress add sleeves, if necessary.  Look for closeouts and sales.  Or rent or borrow a dress. Forget having the men in your life wear tuxedos. Go instead for colorful neckties with dark suits. Tell your bridesmaids and attendants your colors and let them pick out their own outfits, which they will like enough to use in the future. Have them pay for their outfits themselves.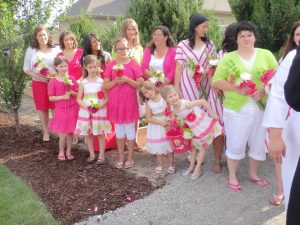 Wedding Reception Venue:
This is so much easier during the summer months, when a beautiful garden, maybe even your own, can be a lovely venue. A great garden does away with much of your floral expense, too. City parks often can be reserved. A neighbor or relative might be willing to offer the use of a large backyard. If you must be indoors, of course, LDS meetinghouses are free, but the cultural halls often have basketball standards (albeit retracted to the ceiling) and lines painted on the floor. It takes some creativity to decorate around them. Our nearby library and community centers have large rooms that cost only a few hundred dollars to rent, too.
Related: How to Transform a Cultural Hall for Your Reception
Wedding décor and flowers:
Think paper and tulle! Tulle can be nearly 60 inches wide and can cost less than $15 for an entire bolt.  You can swath it into tents or bows or flower shapes that take up a lot of space in any color you desire. Paper products can be very cheap from Oriental Trading and other suppliers. The controlling word is 'festive.' Look like you are celebrating.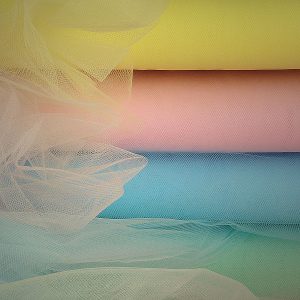 Furniture — create homey settings around your venue by bringing furniture over from your house or patio, and your auntie's house and patio. For my daughter's garden wedding, we bought shocking pink plastic Adirondack chairs for about $16 each.
As far as the tables are concerned, instead of investing in both desserts and table décor, use the desserts as your table décor. We have a tradition of making chocolate ganache cakes and placing one on each table with a serving knife and little paper plates. The serving platters for the cakes (and the knives) come from the dollar store. Freeze the layers ahead and frost the day of.
Buy your flowers online NOT arranged, but loose. At a daughter's wedding we used Gerbera daisies, which come in just about every color and are so hardy, they look fresh for hours and hours with no water and then last for weeks. We made our own bouquets by wrapping the stems with ribbon.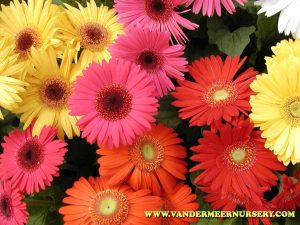 Wedding cake:
Do it yourself. Lower layers can be Styrofoam. Make only the top layer edible. An easy wedding cake decoration method is the large swirl. Buy a decorating tube and get a huge star tip. Use buttercream frosting and make huge 'C' or 'S' swirls over the whole cake. Stick fresh flowers on top and at the base. Quick and easy.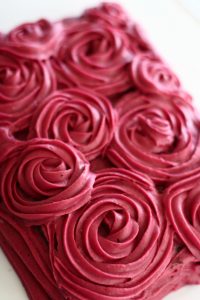 Another more recent idea is the "naked cake." When you frost the sides of the cake, make the icing thin so the cake shows through, then decorate with fresh flowers.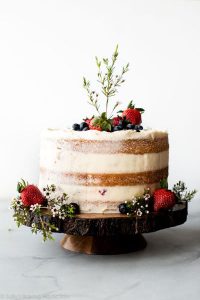 Invitations and Thank You Notes:
Go online to find great deals. Please do send out thank you notes. Forget Save-the-Date cards. Do that via social media.
Photography:
Do you really need 'bridals,' 'engagements,' and photos from the wedding? You need something to accompany your wedding invitations, probably. Can you get a friend to take pictures at the reception? Don't get suckered into more photography than you need.
You can have a special and personalized experience without breaking the bank. Share your ideas with us, and check out the recipes below.
Eggless Chocolate Cake
3 Cups flour
2 Cups sugar
½ Cup cocoa
2 tsp baking soda
2 Cups water
1 tsp salt
2 tsp vanilla
2 Tblsp vinegar
3/4 cup melted butter or oil
Sift dry ingredients into a bowl and mix well.  Add vanilla and vinegar to the water and stir into the dry ingredients.  Mix in the oil or butter.  Beat until smooth.  Bake in a greased and floured 9″ x 13″ cake pan at 350º for 35-40 minutes or until inserted toothpick comes out clean.  Cool 10 minutes in pan, then invert onto wire rack to finish cooling. Freeze layers until needed.
Chocolate Ganache Frosting
1 lb semi-sweet chocolate pieces
1 2/3 cups heavy cream
Heat cream in a saucepan just to the boil, stirring constantly.  (NOT in the microwave!!) Pour cream over the chocolate chips and stir until smooth.  Ganache thickens as it cools.  Warm, it can be poured over cakes and allowed to set.  Medium-cool, it can be spread like frosting or beaten into a lighter-colored, lighter-textured frosting that can be fed through a decorating tube.  Very cool, it can be rolled into 3/4″ balls and made into truffles.  Roll truffles in bitter cocoa, ground nuts, or flaked coconut.  Keep truffles, frosted cakes, or unused ganache in the fridge.  Set the bowl of ganache in a bowl of ice water to cool, or hot water to warm.  Try adding ½ cup butter to panache as another type of frosting.  Ganache tastes gourmet – it's absolutely dreamy.
Festive Wedding Punch/Dessert
Choose sherbet to match your wedding colors. Drop 1/2 gallon of sherbet into a punch bowl. Pour Sprite or 7-up over the top and break sherbet into small pieces.  Add berries or other fruit, if desired.  Serve with straws and spoons.